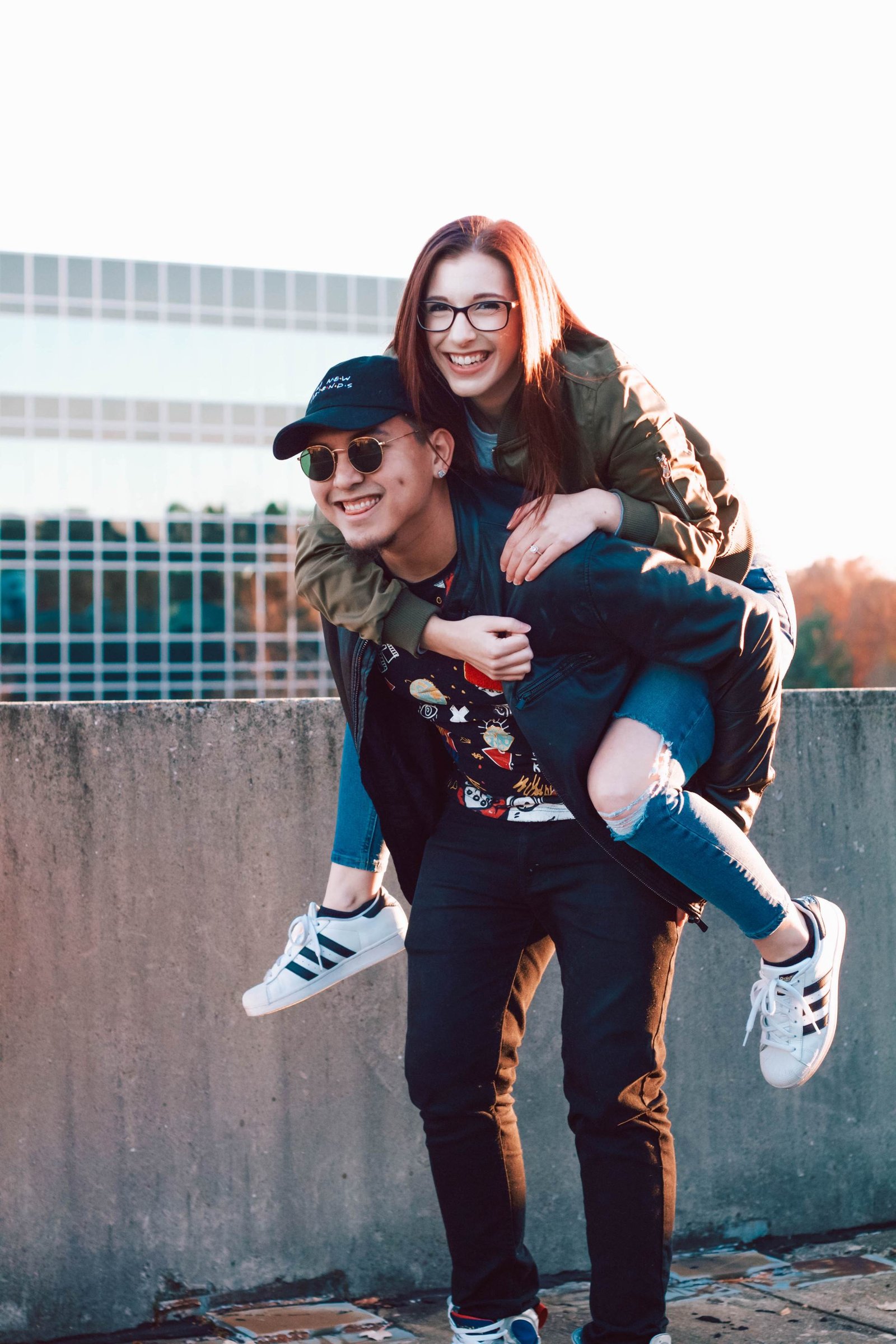 Welcome to my second edition of #WeddingWednesday!
You guys, the response on last week's post was outrageous and I'm so thankful for all of you who are super interested in not only my wedding planning journey, but also who are just excited to learn more about Brandon and me!  This particular article is specifically for the latter category.  If you've been moseying around Instagram, you may have noticed lots of bloggers sharing "5 facts about me" on their story.  While I participated in that, and had such fun doing so, the most interesting fact – and the one I received the most DMs about – was how Brandon and I met!
So if you keep reading, what you'll find is a little bit about each of us individually and as a couple.  I think during the wedding planning process, it's super important to remember that while we are joining our lives together in marriage, we love what makes each of us unique and different, and we embrace that fully!  A little tip to all you other brides-to-be: don't forget to make time as a couple, outside of wedding prep.  Have fun and go on dates without chatting about the big day.  It will make it all the more special when you sit down together and dedicate time to planning.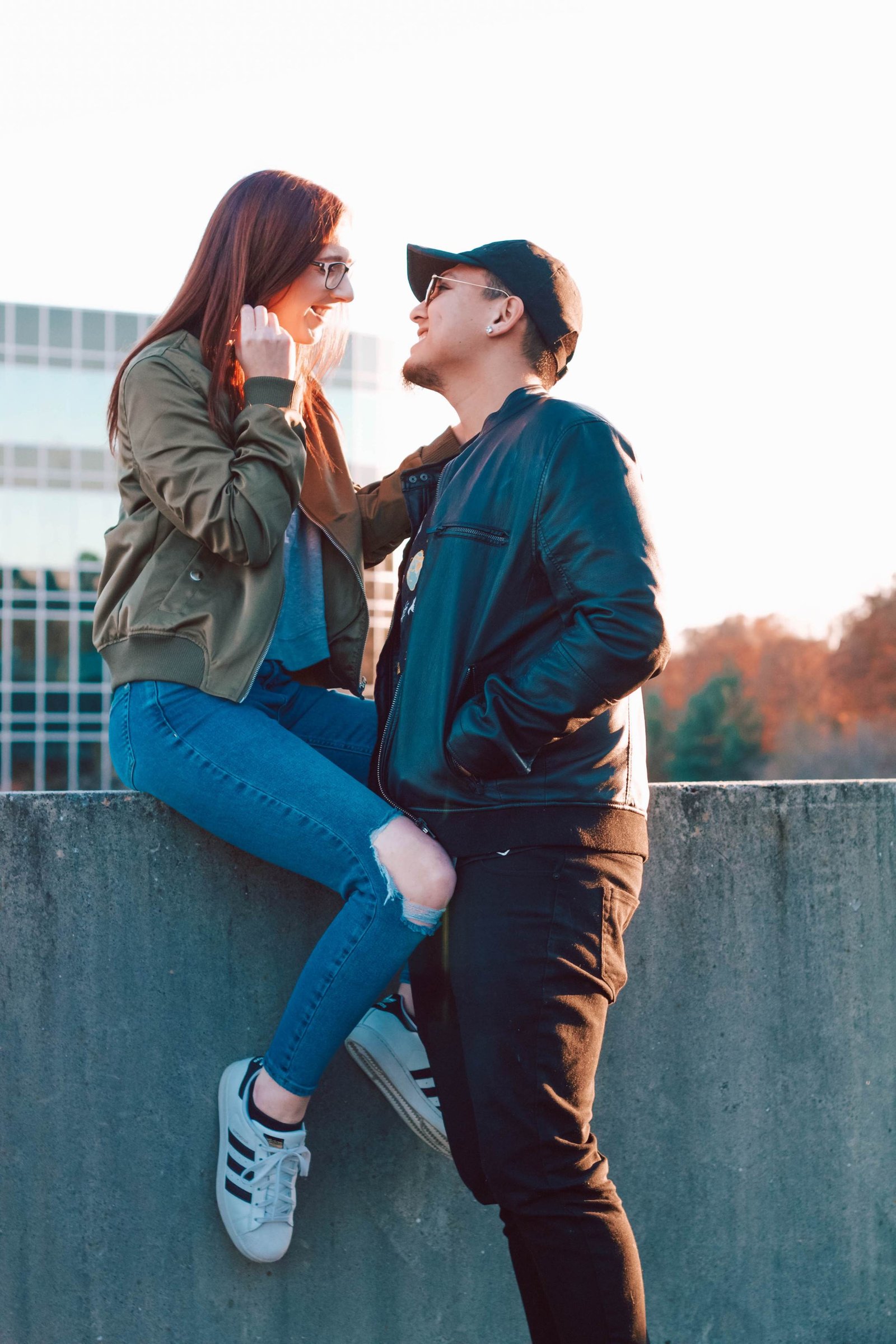 Brandon
When I asked Brandon to tell me five things about himself, he gave some super short and sweet answers that may make you giggle.  This is what he told me, in his own words (with my thoughts in the parentheses):
I hate cilantro (Okay, but for real guys, he really hates cilantro!)
I'm really talented at using nunchucks.
I used to rap and make music when I lived in Florida (He's super good!)
I've seen every episode of Friends ever.  Like ever.  Including bonus content and all the bloopers!
When I was 10 years old, I got first place in my karate tournament and my elementary teacher let me bring the trophy to school the next day and I was on the morning announcements like a G (This is one of my favorite stories about B!)
Stephanie
If you follow me on Instagram, you may have already seen some of my answers, but just in case you didn't, here we go:
I was homeschooled all the way through until my senior year of high school when I took college classes instead (since I had finished all the prerequisites).
If I'm at a movie theater and need to pee during the movie, I can literally leave the theater, go pee, and be back in under a minute.  It totally freaks B out how fast I am!
I only have one sibling – my sister – and she's 12 1/2 years older than me (same parents).  While we couldn't be more different, we also couldn't be better friends!
I'm a total "nerd."  I love superhero movies and shows, I prefer fantasy books over anything, and I did 6 years of musical theatre along with 3 years of ballroom dancing!
(This answer differs from the one on Insta, because I'll be sharing the original answer in our "about us" bit). I know the lyrics to nearly every Jonas Brothers song that exists.  They were my obsession when they were "cool" and I'm currently listening to them as I type this up.  I'll never get over that split, and I can guarantee I'll be first in line if they choose to ever do a reunion tour.
Us
Brandon and I have had such a unique and wonderful relationship and we can't wait to enter married life together.  Here's a little bit about us:
He was living in Florida, and I was living in Virginia, when we met at a wedding in Georgia and hit it off.  My totally sexy pick-up line was a tipsily-stated, "nice phone case" during the wedding reception.  Even though he's upgraded his phone, he still has that case to remind him of how we met!
My family was vacationing just 30 minutes from his home in Florida after the wedding, and so he asked me out.  I turned him down 😂  But not to worry, he persisted, and three months later, took a bus ride to Richmond to take me out on our first date!
We are both super creative people and love being creative together. Brandon adores photography, videography, dance, and music.  I'm all about blogging, photography, music, and writing.  We mesh well and our favorite date days are going out and about taking photos and working together!
Brandon proposed to me in a gym!  Some of you know this story, but if you don't, go read about it here!
Being goofy together is our favorite pastime.  We love to be sassy with one another and joke around.  There are frequent wrestling contests and tons of playful savagery – and I never laugh more than when we're together.
I hope you all enjoyed learning a little bit about us and our relationship this week.  Stay tuned for some more fabulous #WeddingWednesday content coming soon!