This post is in partnership with WeddingWire. All opinions are my own. Thank you for supporting the companies that support The Espresso Edition.
Whew – it's been a hot second since I shared a #WeddingWednesday post, and I open this one with a picture of a boring fireplace?
Let me explain: I've got a lot to share with you guys, but I thought I'd start with the most exciting – we officially have our venue! We are less than six months away from the big day, and while we booked this venue pretty quickly after getting engaged, I just didn't want to share it until I was 100% set on my vision for the space! Last week I went back to tour it with some of the people who will be involved with decorations in November. We measured, plotted, and began planning some of the practical things, and soon I'll be getting with those same wonderful people to work on mastering the theme!
I've been turning to WeddingWire like crazy throughout this process. They helped me find this venue in the first place, and that was a miracle in and of itself! This beautiful location fit my budget and my expectations – and I can't wait to transform it into a bohemian dream! Yep, that's right. Bohemian is the new rustic, and I'm not mad about it! Don't get me wrong, there will certainly be some delightful rustic elements, but I'm focusing heavily on the bohemian theme.
Okay, so I was Pinterest-ing wedding inspo for quite some time before even getting engaged, and I knew I wanted this ethereal vibe for my day, but when I picked the venue, I knew I would need some help with where my decoration direction was gonna go. I'll be including lots of greenery, with tulle, candles, and gold accents. I guess you could say it's "modern bohemian?" Again, I went straight to WeddingWire. I read this article and suddenly felt like I had all the knowledge to be my own wedding planner. 😂 Then, I hopped back on Pinterest and started a true mood board for what I hoped my wedding would look like! Keep scrolling to see what inspired me!
Now, I feel like the biggest thing is starting the shopping process. It can get overwhelming when you're looking for tulle, flowers, candles, and more. If you're a bride-to-be like me, you may want to check out this post all about the most unexpected places to find decor! I've already discovered that this is a very handy guide – and I've found a lot of neat pieces I'll definitely be including in my day! Now it's all about actually doing the shopping (but that's the fun part, right?)! I can't wait to transform the empty space below into the wedding venue of my dreams!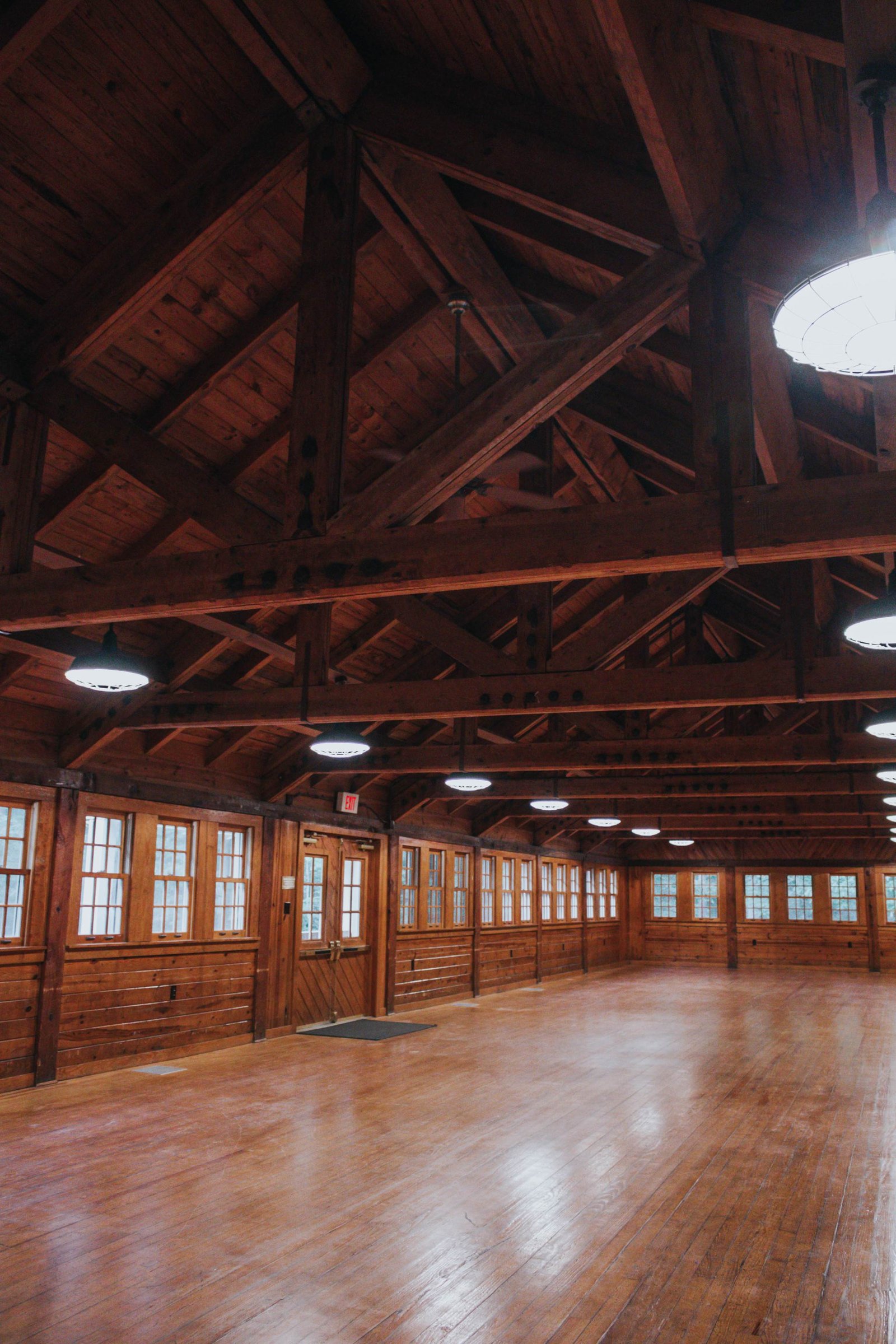 Let me know how you decided on your venue, and if you have any budget-friendly tips for decorating!