Getting ready with my bridesmaids on my wedding morning is something I'll never forget.
My transformation into a bohemian princess began at eleven in the morning, and while it ended on a more rushed note, overall the process of getting ready was truly wonderful. My bridesmaids helped calm my nerves (even getting me to eat donuts for the first time in a couple of days) and kept me level-headed before walking down the aisle to marry the love of my life.
Honestly, I've never felt as beautiful as I felt on my wedding day. The mother of a bestie of mine from high school did my makeup, and a dear friend of mine styled my hair. One of my blogger babes came before the wedding photographer to capture the "getting ready" process, and I couldn't be more grateful for these photos of the more candid moments with my bridesmaids and mom.
---
Details
Photos // Lindsey of Seamless Sea | Makeup // c/o KK Shoaf Inside Out Beauty | Bride's Eyelashes // Curly Willow Spa | Bride's Hair // family friend | Bridesmaid Hair // family friend/bridesmaids | Wedding Gown // c/o Lillian West via Ava Laurénne Bride | Bridesmaid Dresses in "Dusty Rose" // Azazie | Satin Bridal Party Robes // c/o Wedding Favorites | Druzy Earrings // c/o The Shinn Life | Brunch Beverages + Hoodies // c/o BABE Rosé | Brunch Food // family friend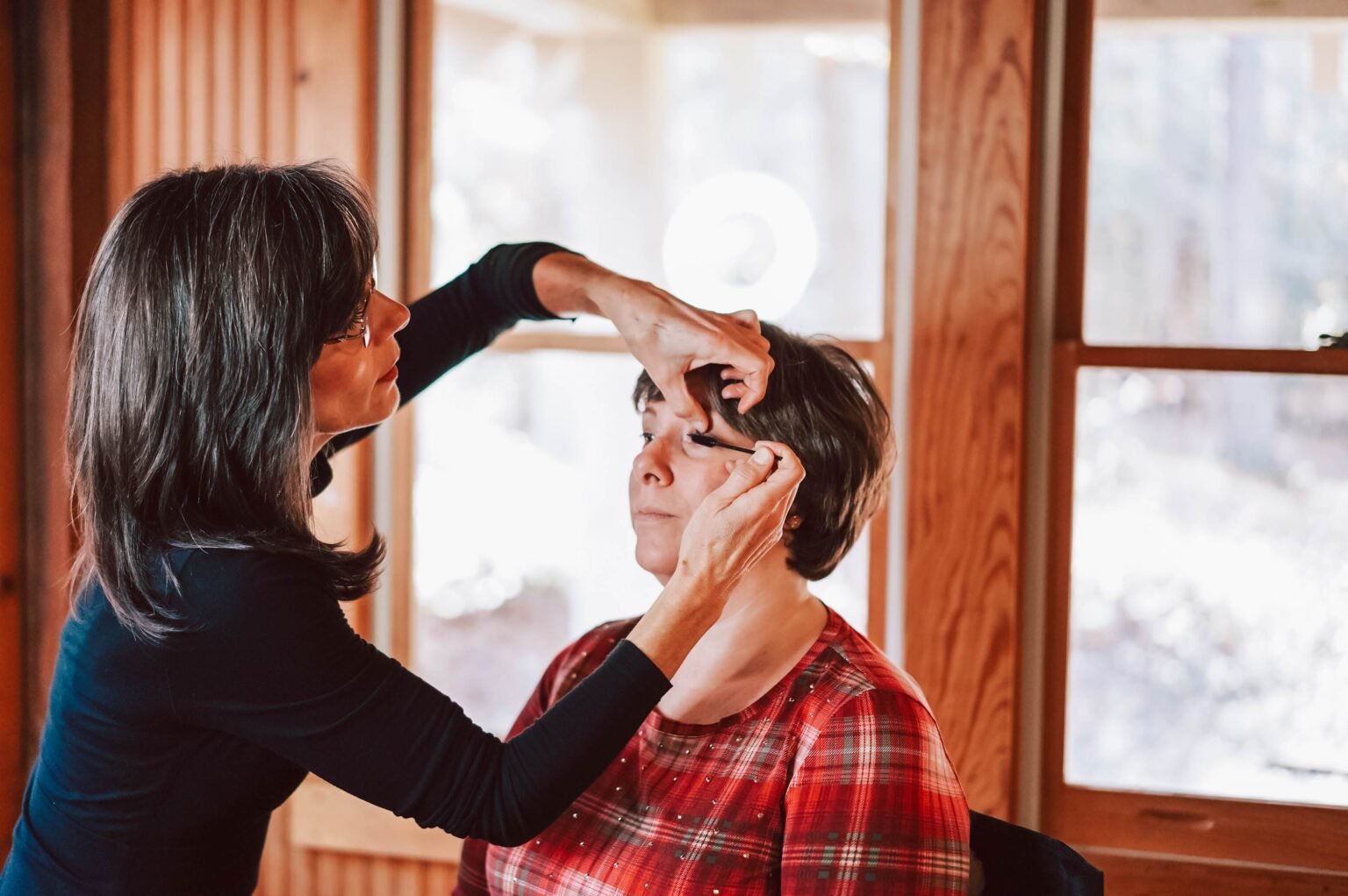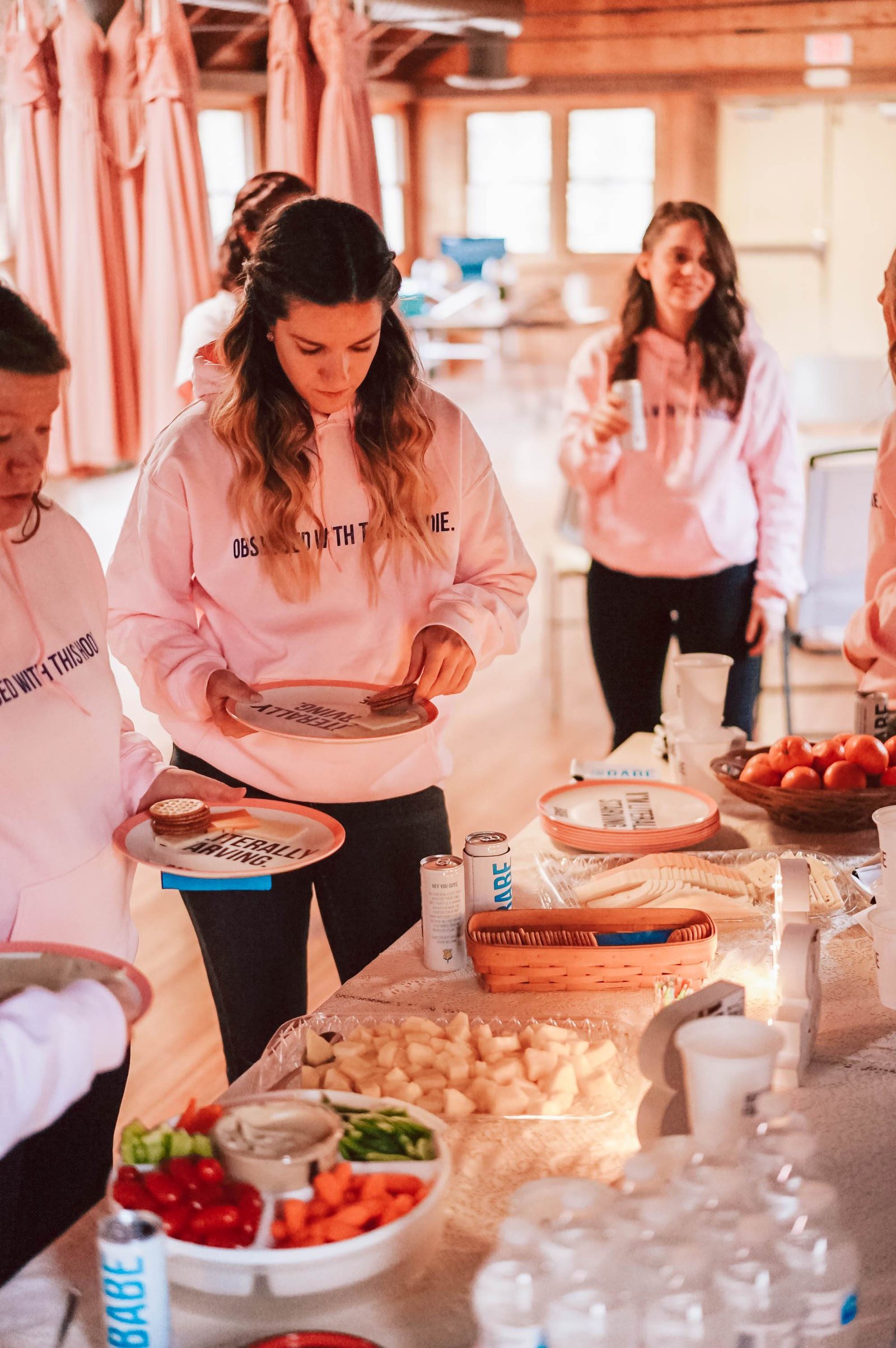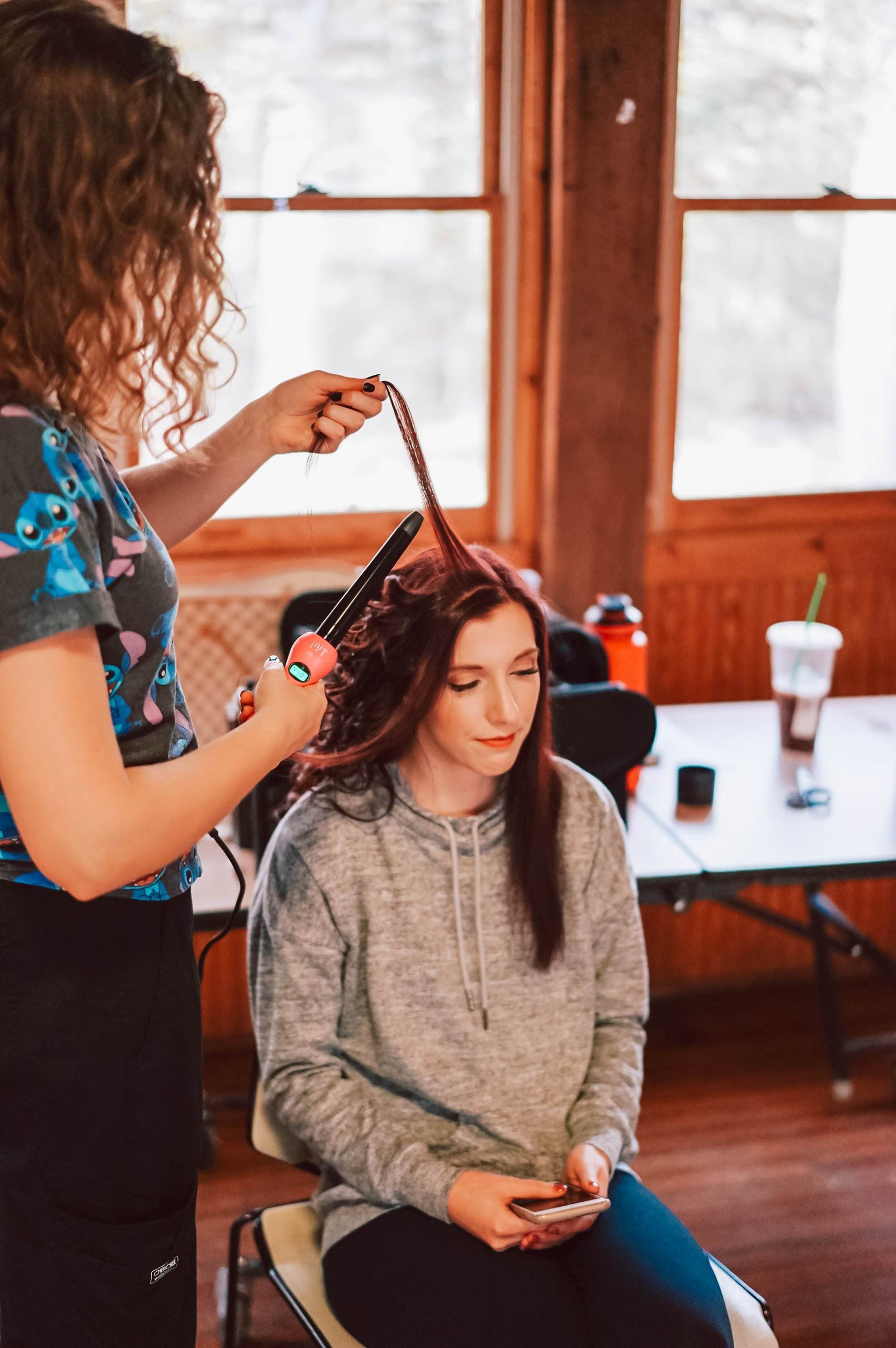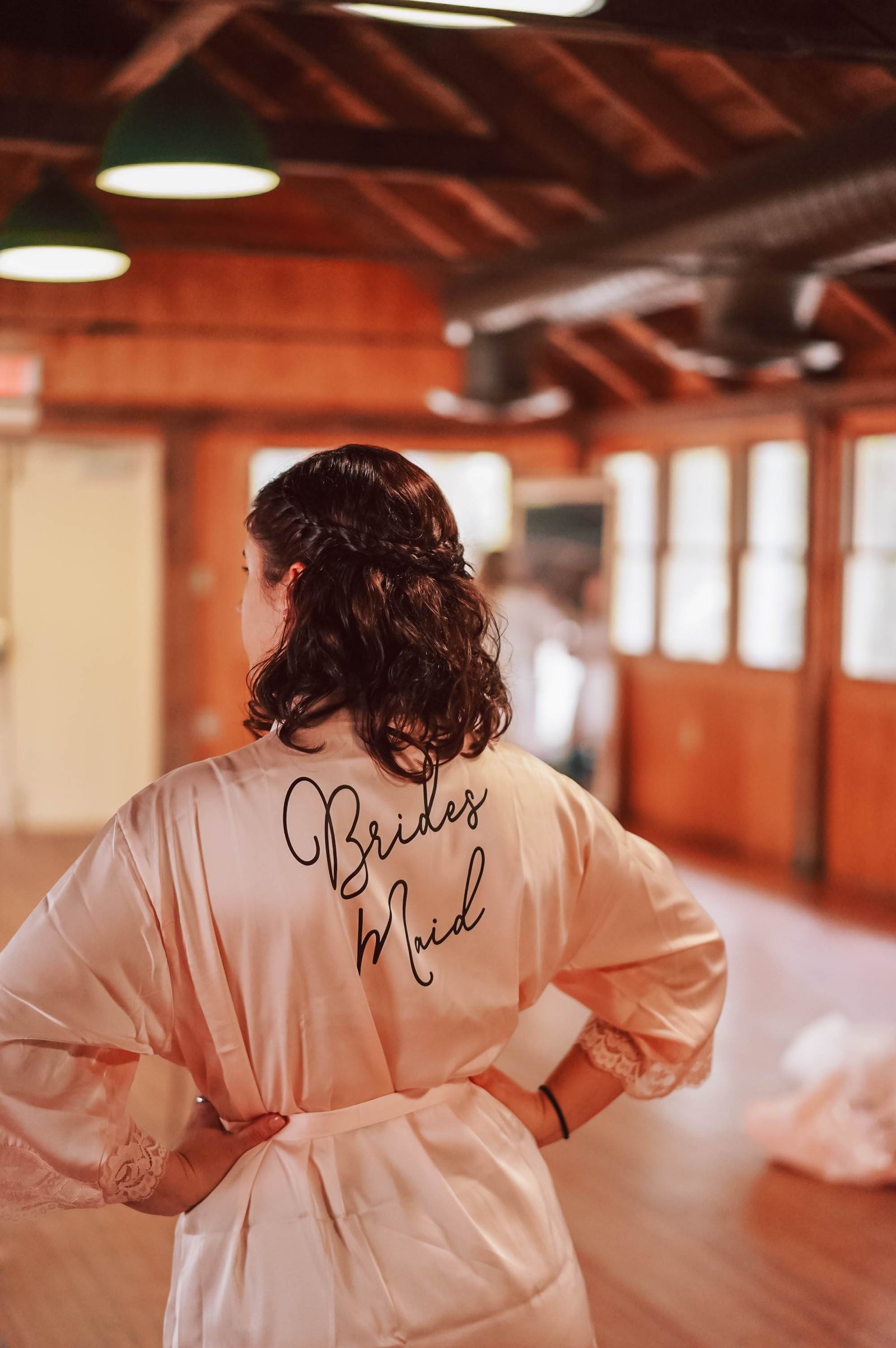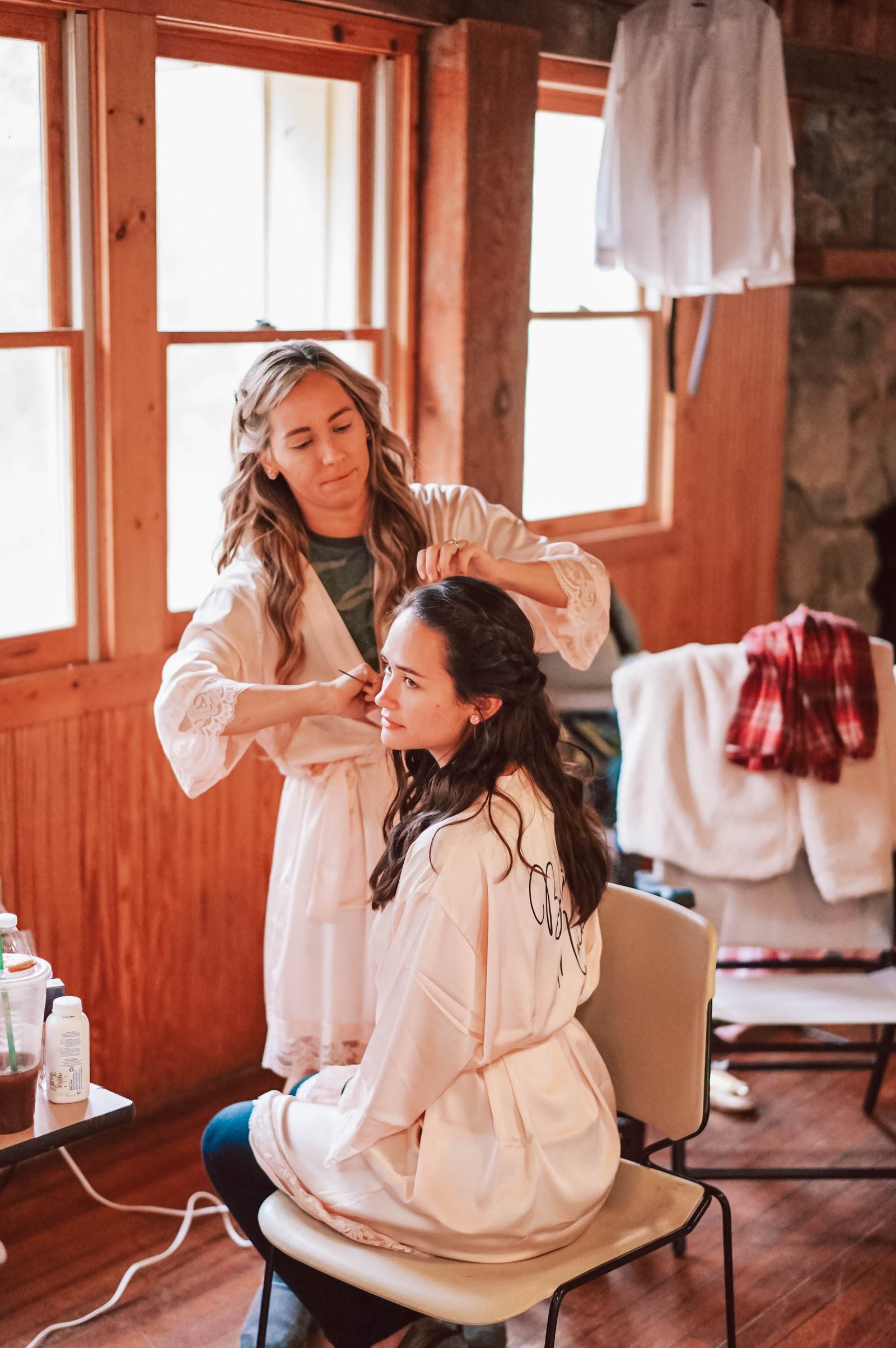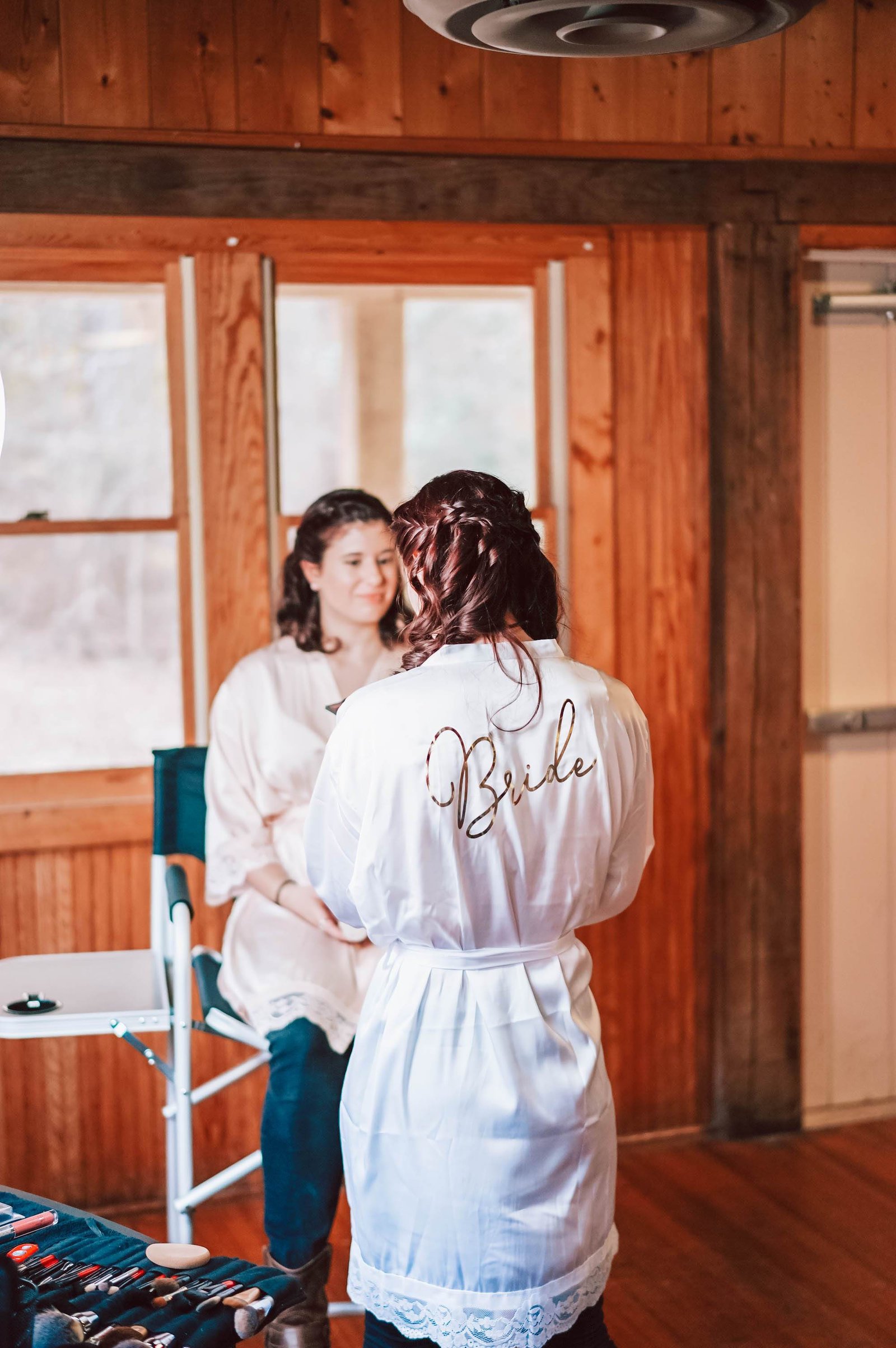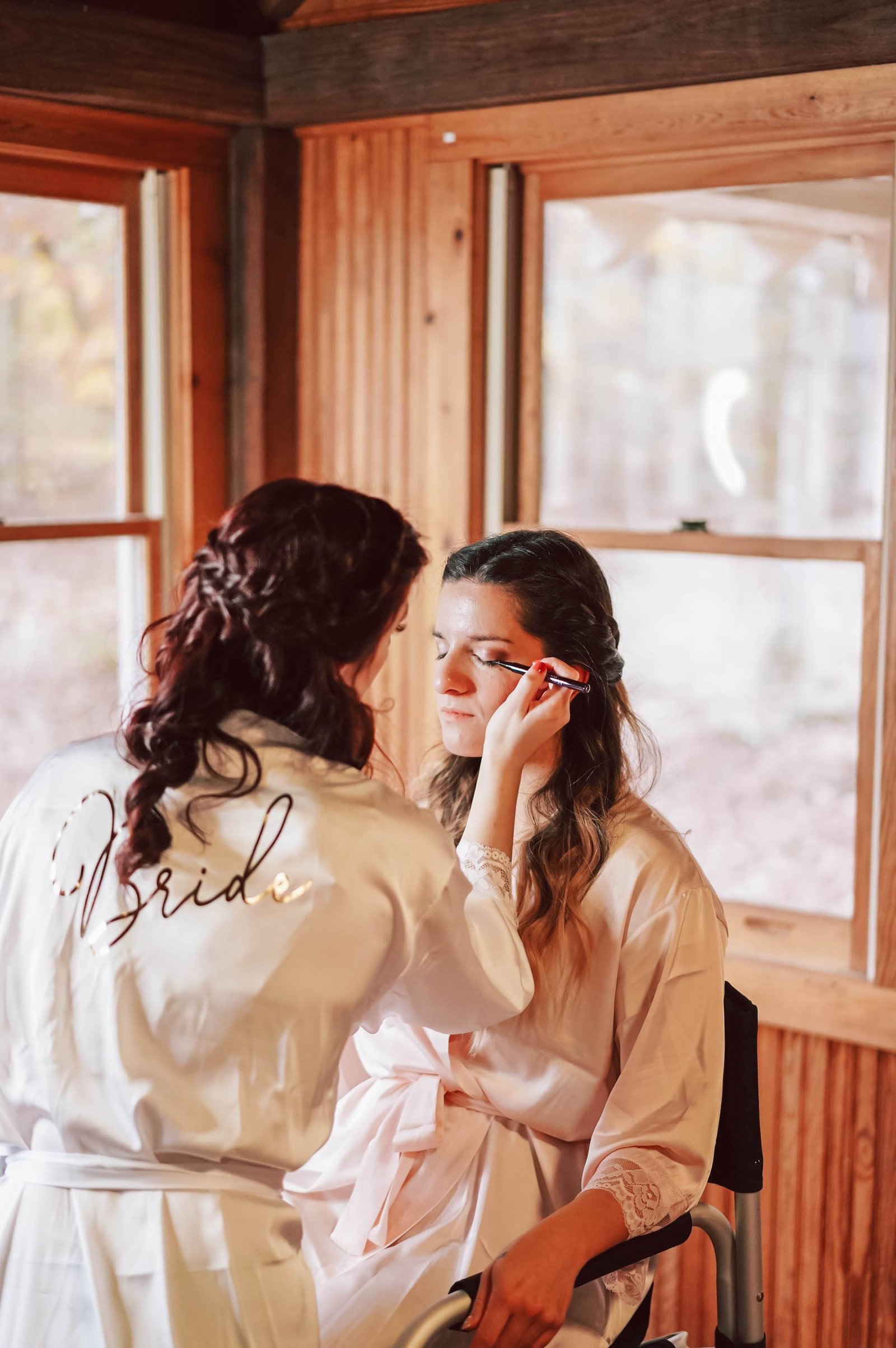 My biggest tip to brides-to-be is to take your time on your wedding morning.
If I could do anything over from my day, it would be giving myself an extra hour or two to get ready. The beginning of the day started off peacefully, and we enjoyed a fun brunch and took lots of pictures. However, crunch time really began when we realized that only one of the bridesmaids had her makeup done (I was the one who was supposed to be the "makeup artist" for them) and I was about to do the first look with my dad in ten minutes. YIKES. So my incredible bridal makeup artist took over for me and made my bridesmaids glow with their stunning makeup. I am extremely grateful for her help, but it was challenging for me to not complete the task myself.
After a snack-y brunch provided by the mom of one of my childhood friends, we sipped on our BABE Rosé, and changed from our sweats into our Wedding Favorites satin robes. From this moment on, the day was an absolute blur. I remember looking over and seeing my girls doing each other's hair while others chatted and got to know each other. It was honestly precious to witness all my best babes becoming friends before my eyes. By the end of the wedding, several of them had really hit it off, and the group chat was blowing up with pictures and fun stories the next day. THIS is what made my "getting ready" time so memorable.
---
related posts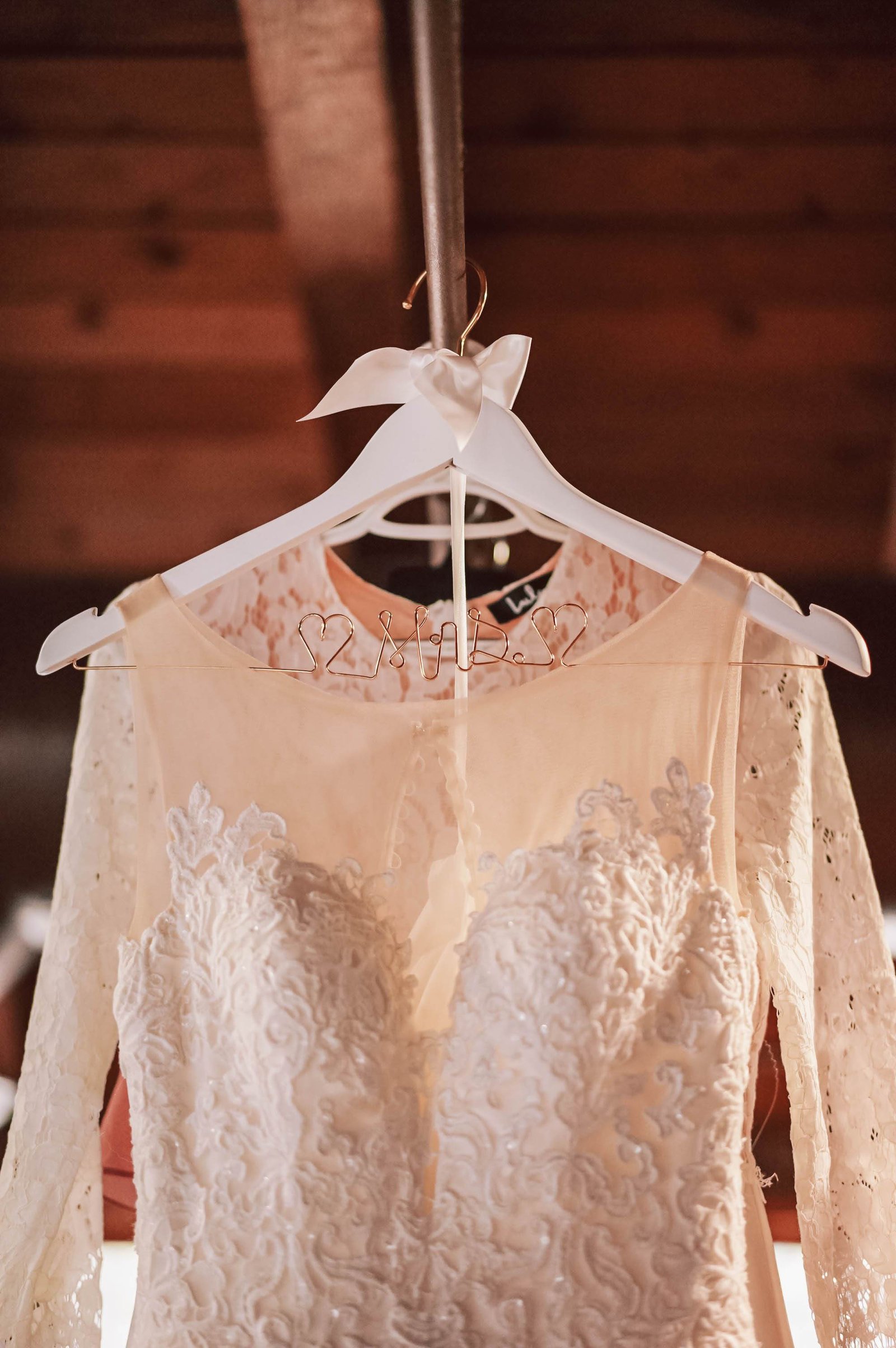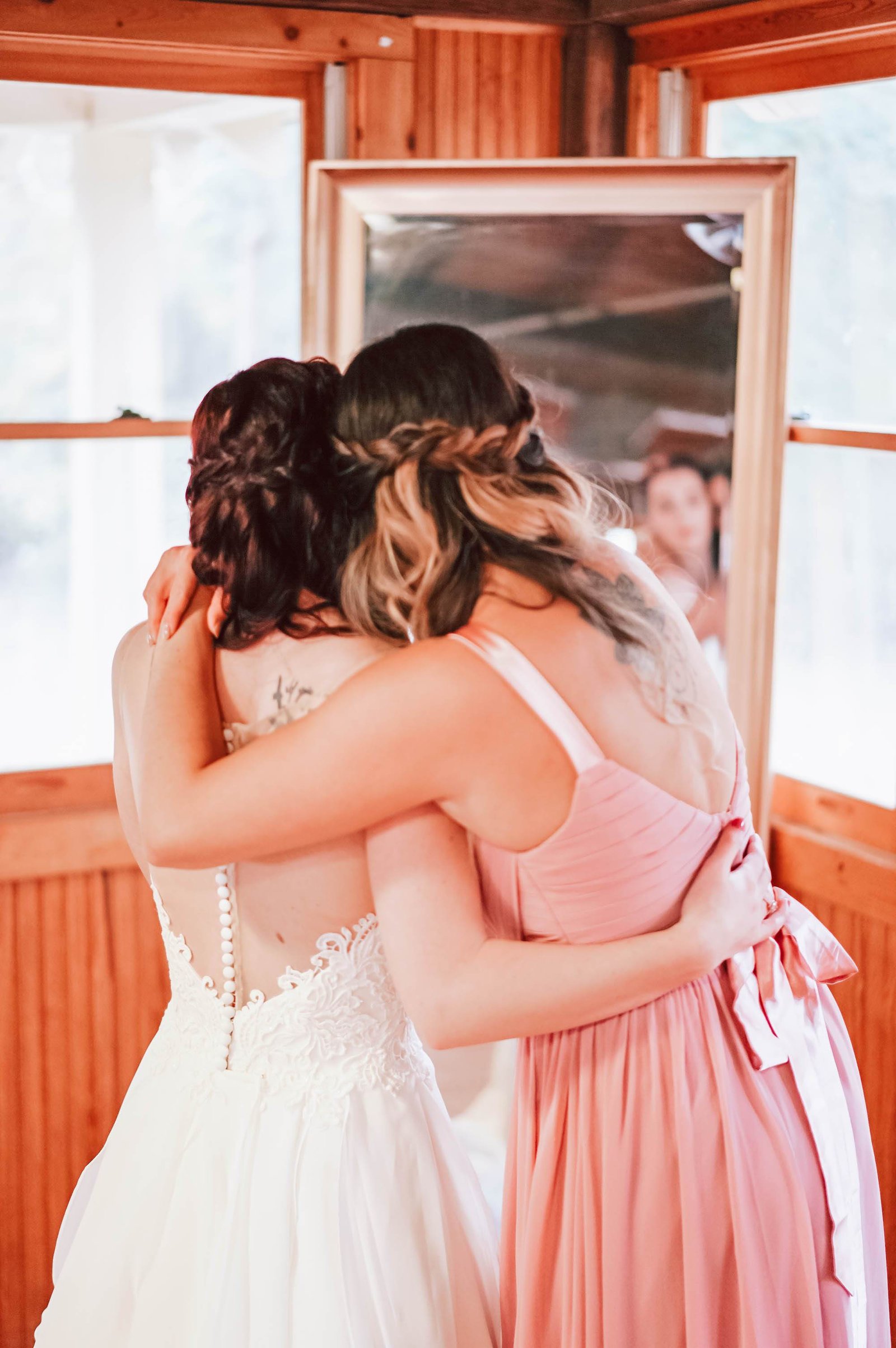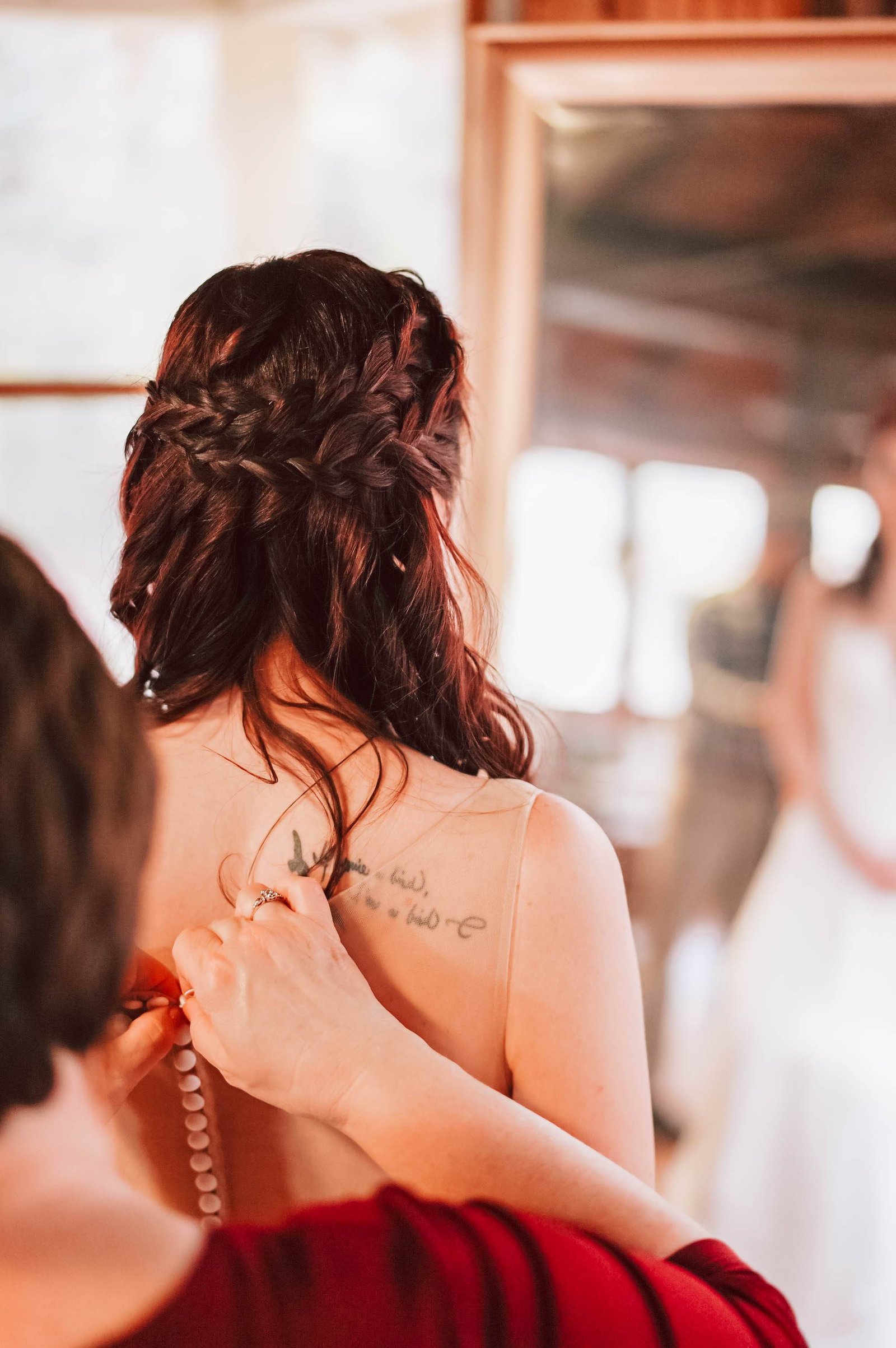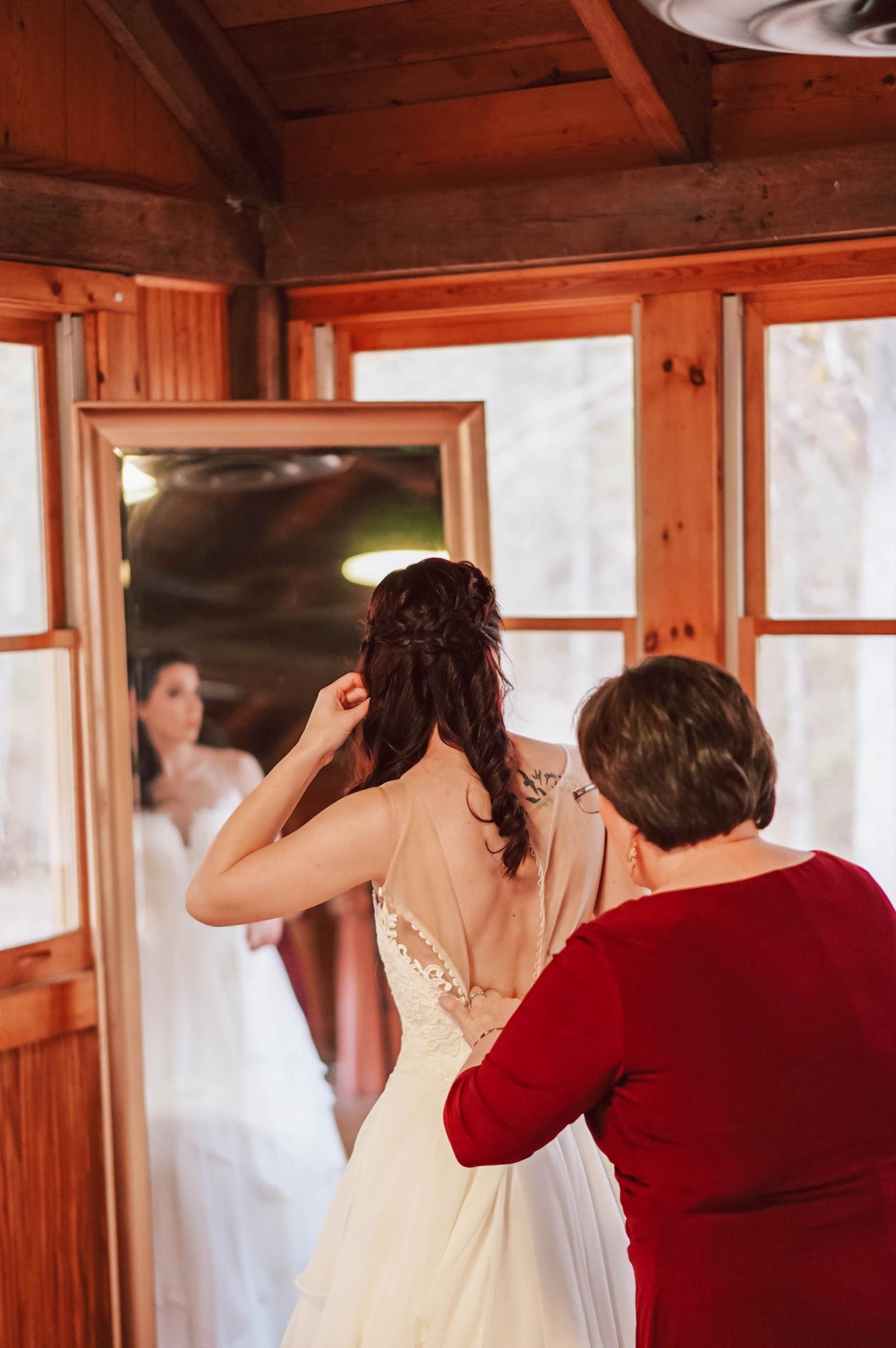 In those final moments, right after my dress had been buttoned up by my mom, my best friend came and wrapped her arms around me while we looked at my bridal style in the mirror. She whispered, "you're about to marry Brandon." And all the insane nerves that I had been feeling moments prior just seemed to melt away. Another tip for brides-to-be: cherish the little moments. You'll never forget them.
So many brides go to the extreme on their wedding morning. And maybe that is the perfect way to start their day. However, I believe that simplicity is key. The less going on, the better. Take your time, savor the minutes with your best friends, and hug your family. Having my mom and sister such an integral part of my morning was so special, and I'm really glad that this start to my wedding day was on the calm and quiet side.
If you've gotten married or been in a wedding, what was your favorite part about getting ready for the day?