This post is in partnership with Ava Laurénne Bride and Lillian West. As always, all opinions are my own. Thank you for supporting the companies that support The Espresso Edition.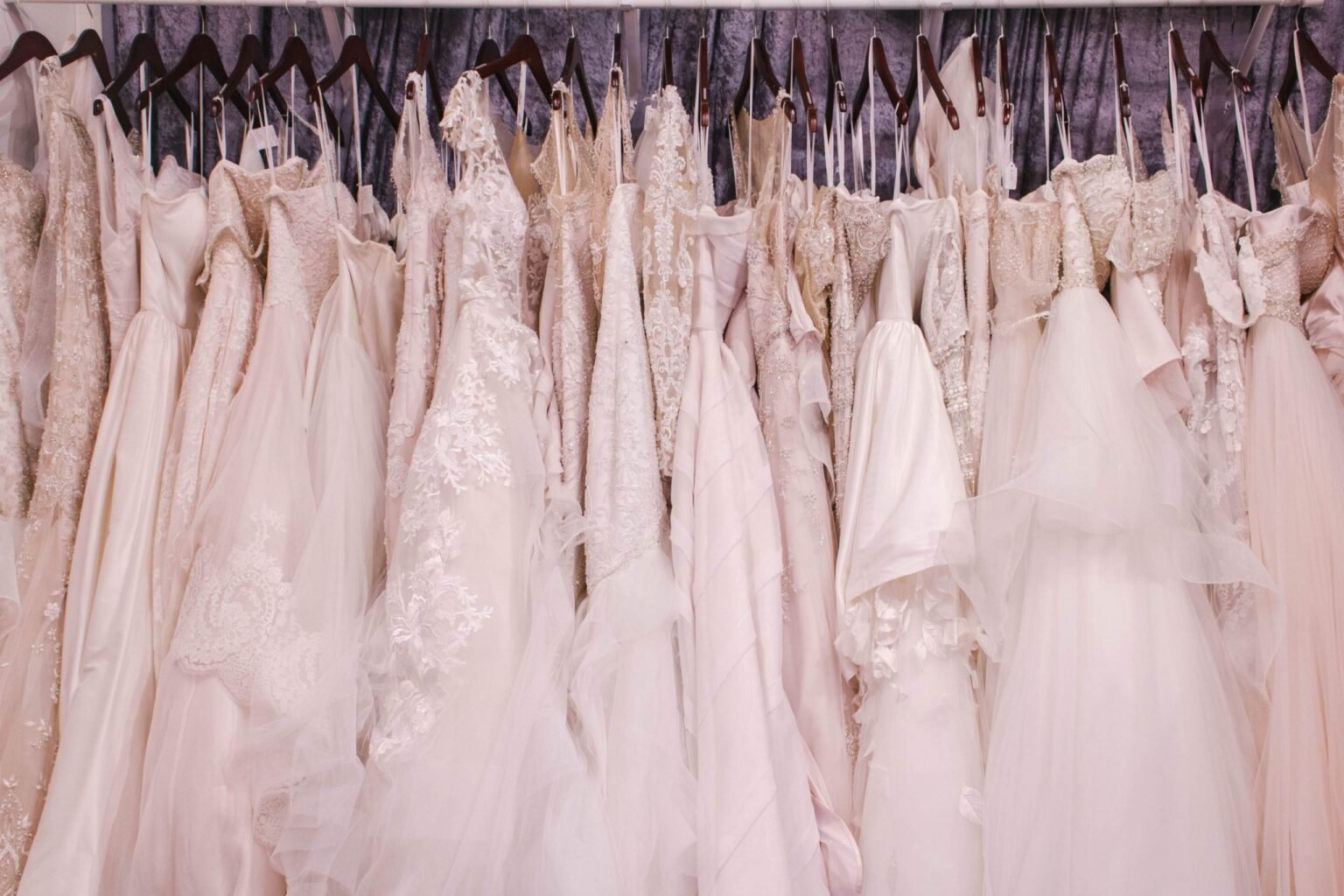 The day has finally arrived: I'm spilling all the details about my first bridal gown appointment!
When I first found out that I would be partnering with Lillian West for the beautiful gown I would be wearing on my wedding day, I about screamed with excitement while I was babysitting my nephews. I had been swooning over their dreamy, bohemian styles since I got engaged – stalking them on social media and wishing there was a boutique in RVA that carried them in-store. When I found out that Ava Laurénne Bride wanted me to come to their shop in Fredericksburg (about an hour from Richmond and close to DC as well) to experience their "princess treatment" and try on the Lillian West line, I actually did scream with excitement. This was actually a dream come true!
The arrangements were made. My mom, my sister (who happens to be my matron-of-honor), and I made our way to Fredericksburg and waltzed into Ava Laurénne on the most beautiful, sunshine-y day.  The craziest thing was how the sun and warmth decided to come out to play in the midst of back-to-back rainy, dreary, cold days.  It seemed like pure magic, and I was already beginning to feel like a princess.
We were greeted by Katie, who welcomed us with a grand smile into the empty shop. You see, for their "princess treatment," the entire boutique is shut down for you and up to fifteen of your closest friends and family to intimately gather and enjoy the appointment!  You won't be sharing the space with anyone else, and there are treats tailored just to your taste for you to snack on. You'll listen to the sweet serenade of Frank Sinatra as you try on the most incredible selection of gowns, veils, and accessories for up to three hours! It's unlike any other bridal shop experience.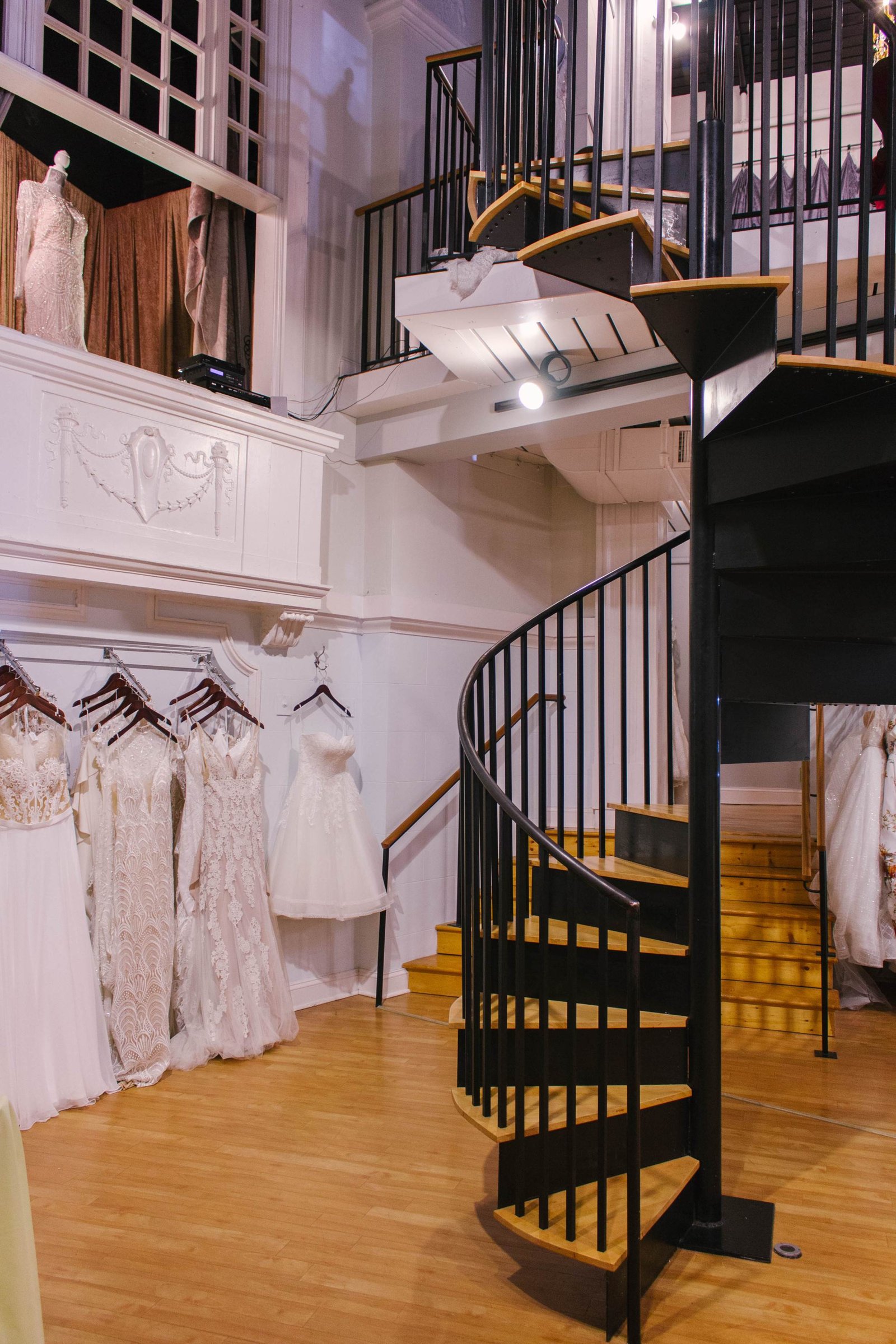 Now that I've given you the rundown on what to expect during your "princess treatment," I want to share a bit about my own time in the boutique, because it was one of the most incredible days of my entire life (closely following the day that Brandon proposed).
When we walked in, Katie gave us a bit of the shop's history, letting us know that it was originally The Colonial Theatre in 1929. Of course, having taken six years of musical theatre, this had me totally geeking out. The location couldn't have possibly been more perfect! Where there were previously box seats, you could see gowns on display, and the spiral staircase in the middle of the "stage" led to a darling little balcony area where more dresses were held, along with the most stunning velvet couches.
After touring the boutique and munching on margherita pizza and macarons, my mom and sister took a bit of time to make me cry – a.k.a. they told little stories of my childhood and expressed their love for me and excitement for my future. Once my tears had dried, Katie led me into a spacious dressing room, where all my favorite Lillian West dresses were hanging.  Sure, I had seen many gowns on display throughout the shop, but knowing that the dress was in that little room made me emotional all over again!  We began with my favorite dress from the website, and proceeded to try on about ten total.
Each gown was unique and beautiful, and I truly fell in love with the Lillian West line all over again, seeing them in person, and on my own figure. (A little side note: this was my first time ever trying on wedding dresses, so it was a very special experience).  We narrowed it down to my top three choices, and after taking a mini break for lemonade, sweet tea, and red velvet cupcakes, I went back into the dressing room to make the final decision.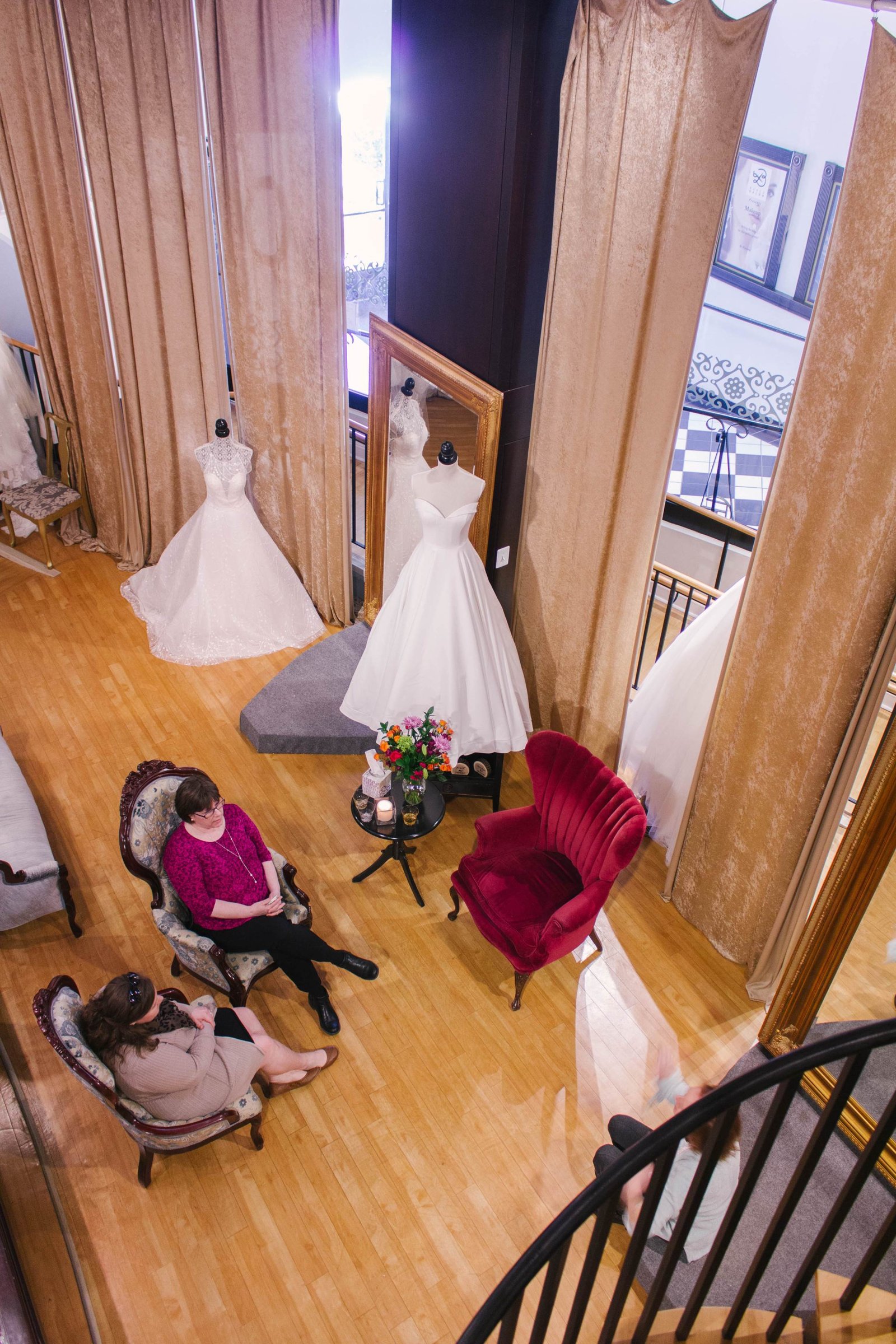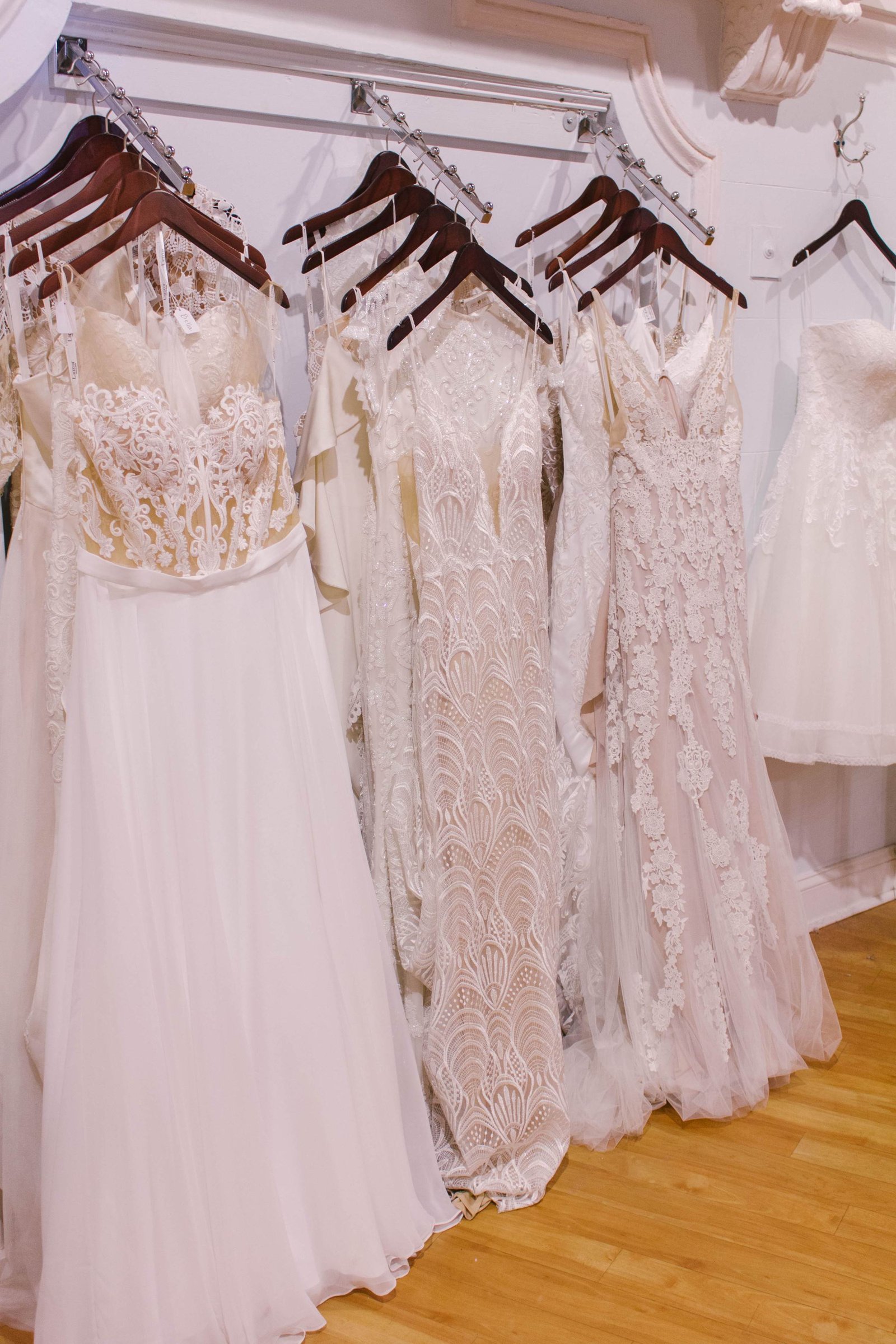 Wearing dress #1 again, I knew that was it for me.
I walked up onto the podium, stared at myself in the mirror, and it hit me, "oh my gosh – I'm a bride." It took everything in me not to weep with happiness.  Of course, I won't be sharing the dress on the blog or social media until after my wedding in November, but you can expect a post in a couple of weeks that will feature the most beautiful Lillian West gowns that I tried on while I was there!
We popped some bubbly rosé and there were cheers all around as I spun around the shop in the dress we have now fondly dubbed "the Stephanie."  I felt like a princess, which I suppose is the goal!  There were some more tears, lots of hugging, and when we walked out of the boutique, it was like I had just separated with a best friend.  I never wanted to go home!  My sister, my mom, and I agreed that it was the most memorable way for me to find my gown, and I cannot thank Katie at Ava Laurénne or the Lillian West team enough for giving me this incredible privilege.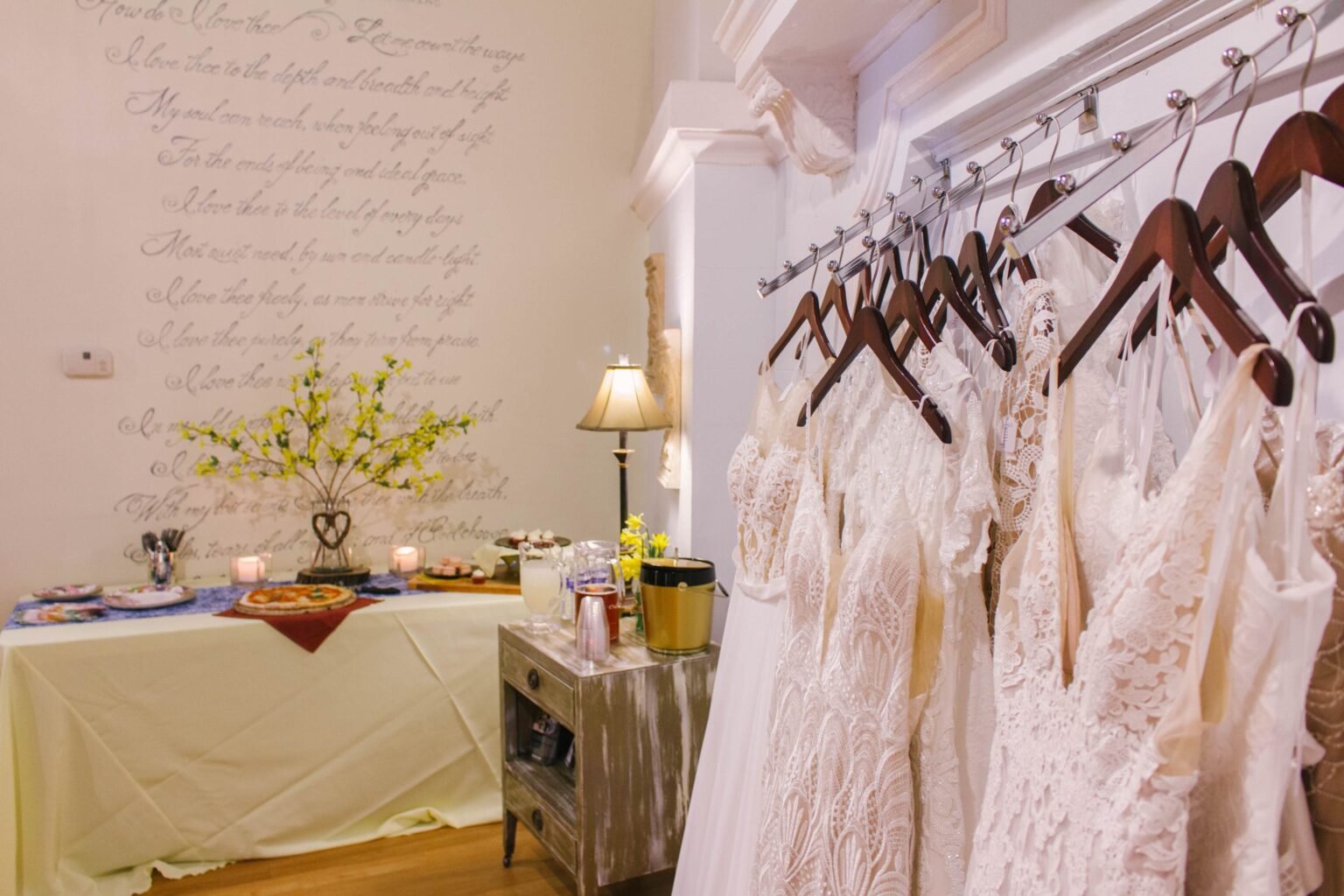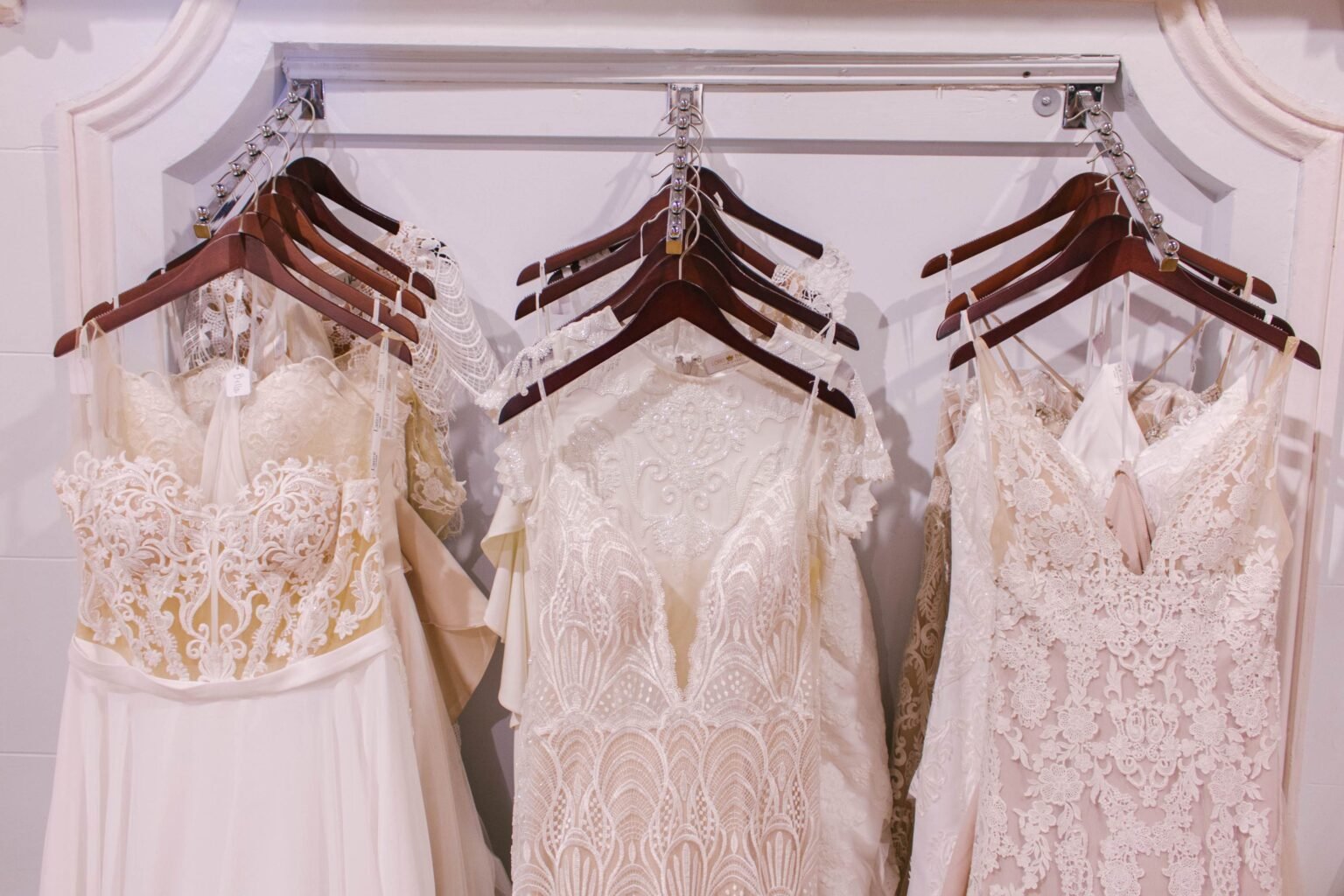 Stay tuned for more wedding dress fun coming to the blog very soon!