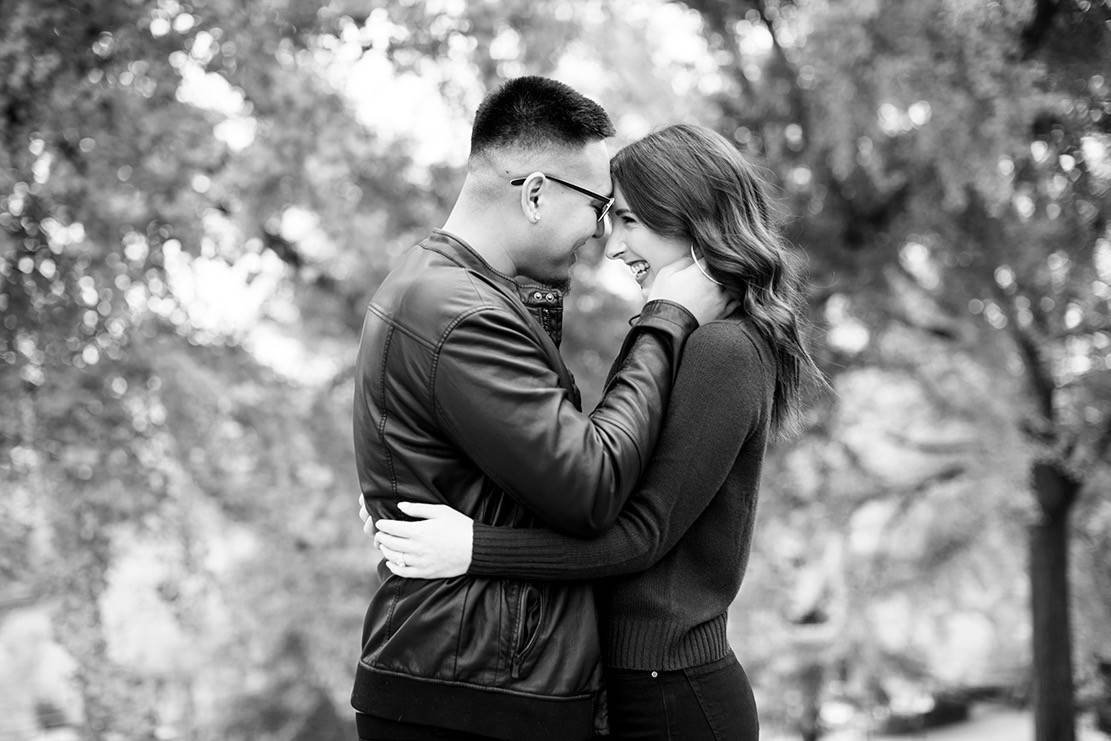 Surprise! We're engaged!
Okay, not that much of a surprise anymore because we got engaged in August and announced it on Instagram that very night … but after some not-so-patient waiting, we're sharing the engagement story and photos so all of you can celebrate with us!  If you haven't already seen the video of the night Brandon popped the question, you should definitely do that first!
Brandon works at an elite fitness center here in Richmond, and through him, I have a membership.  I'm there almost as often as he is, whether that's because I'm working out or because I'm just popping in to visit him while he works.  It's turned into a second home to us, and the team there has quickly become like family.  When Brandon decided to propose, he sent out a team-wide email and involved a bunch of the staff in preparing for the night.  In order to fool me (fun fact: I always figure out surprises. Somehow B has managed to get away with several, so I guess we truly were meant for each other), Brandon told me that there was going to be a team dinner and he could bring a plus-one.  They were to cater Chipotle and I should definitely come because there was a chance he would be getting an excellence award.
The day of this "team dinner," (which also happened to be the night before our 2nd dating anniversary) I had one of the worst gastroparesis flare-ups since being diagnosed.  I didn't even leave my bed and I was in excruciating pain.  B came over after he got off work and asked if I needed anything.  He then proceeded to beg me to "please, please come tonight."  Of course, I thought he was nuts for even wanting me to get out of bed in my state.  Little did I know…
About thirty minutes before the dinner, I forced myself out of bed because I really wanted to be there for Brandon.  My mom was making dinner for my dad in the kitchen and I practically stumbled out the door, saying, "I'll only be there for a little bit and then I'll come home and get back into bed."  When I showed up at the gym, a couple of our friends were waiting with Brandon at the front door.  Brandon's first words were, "they're almost out of sour cream" – and anyone who knows me knows that Chipotle's sour cream is my favorite ever, so I didn't want to miss out on that.  It put a little fire under my arse and I jetted down the track with Brandon towards one of the group fitness rooms.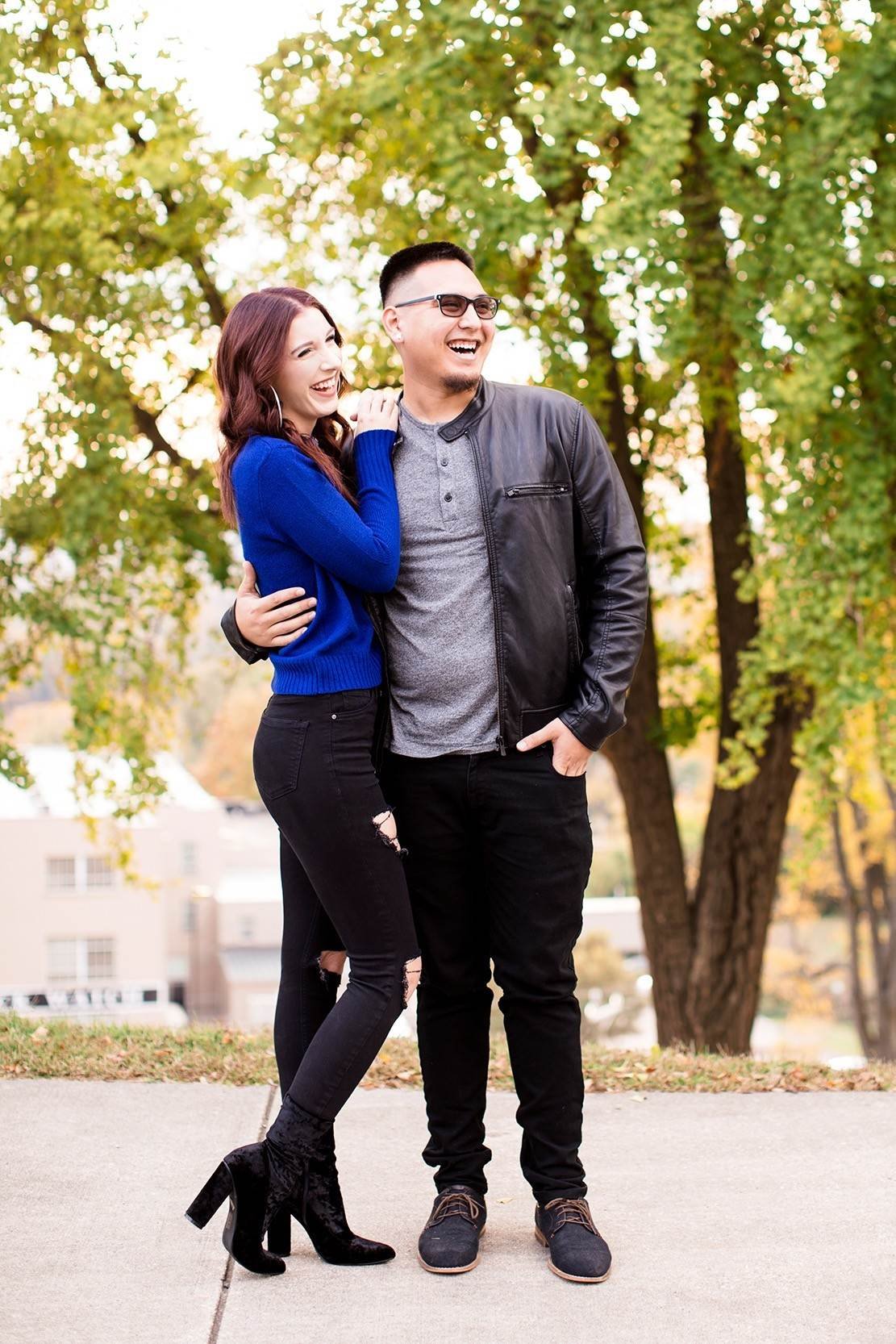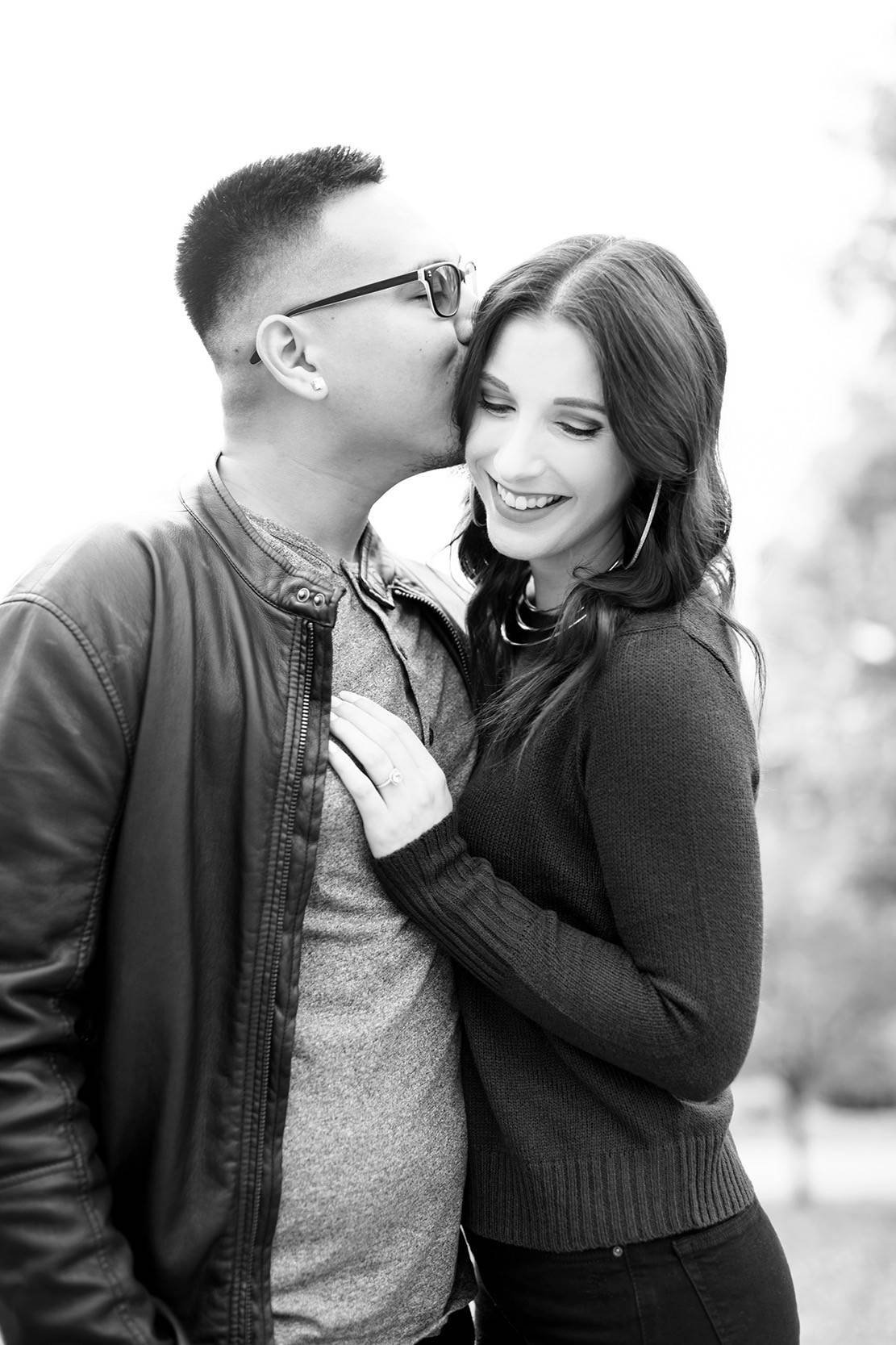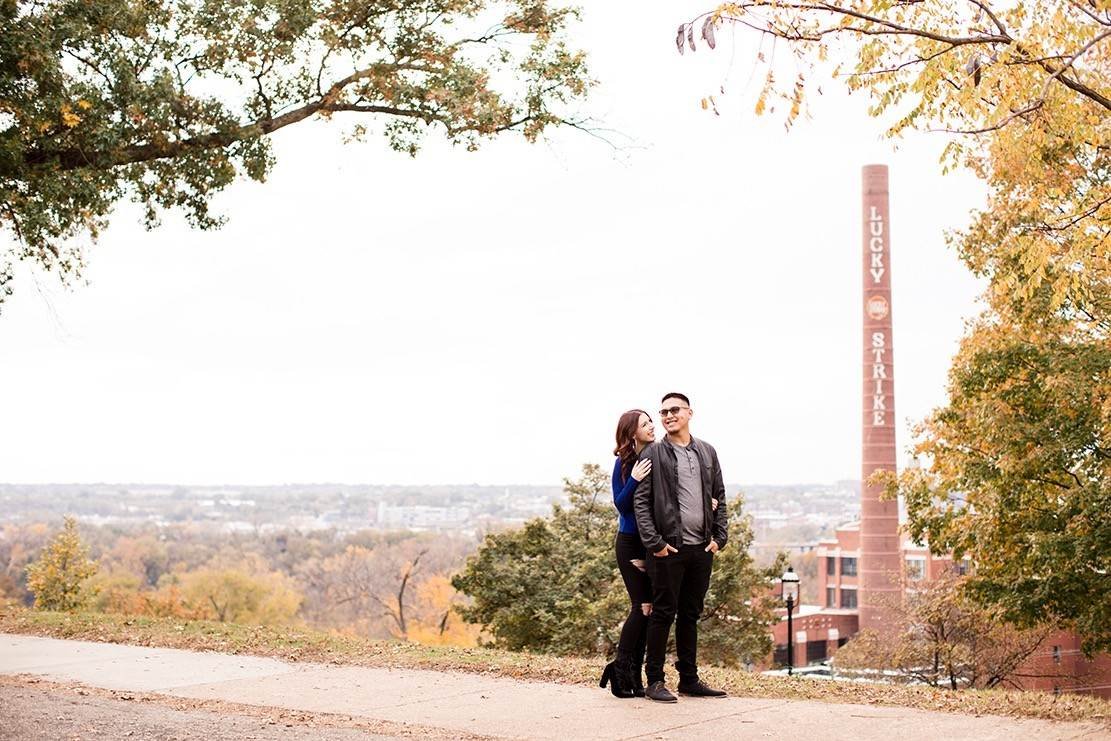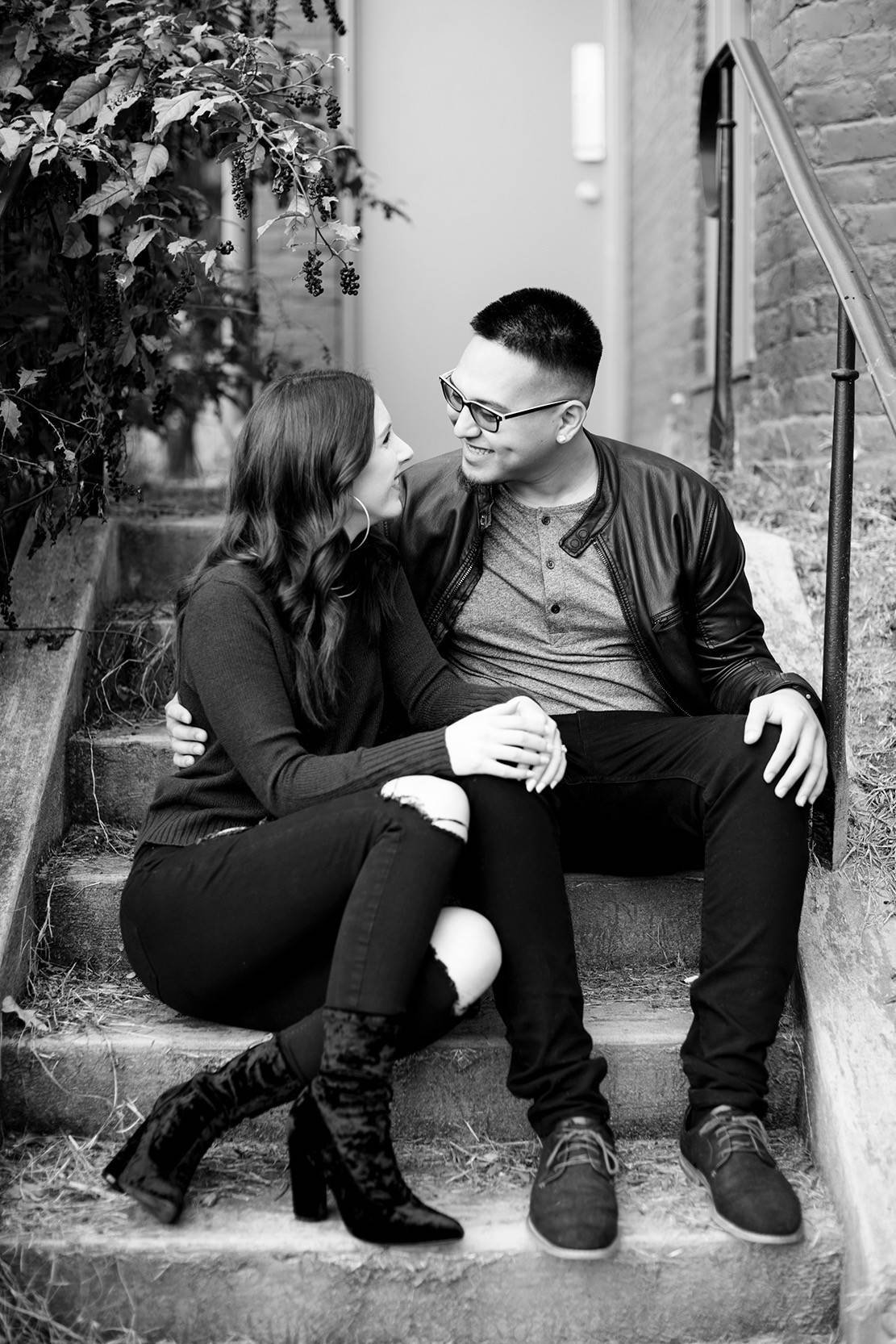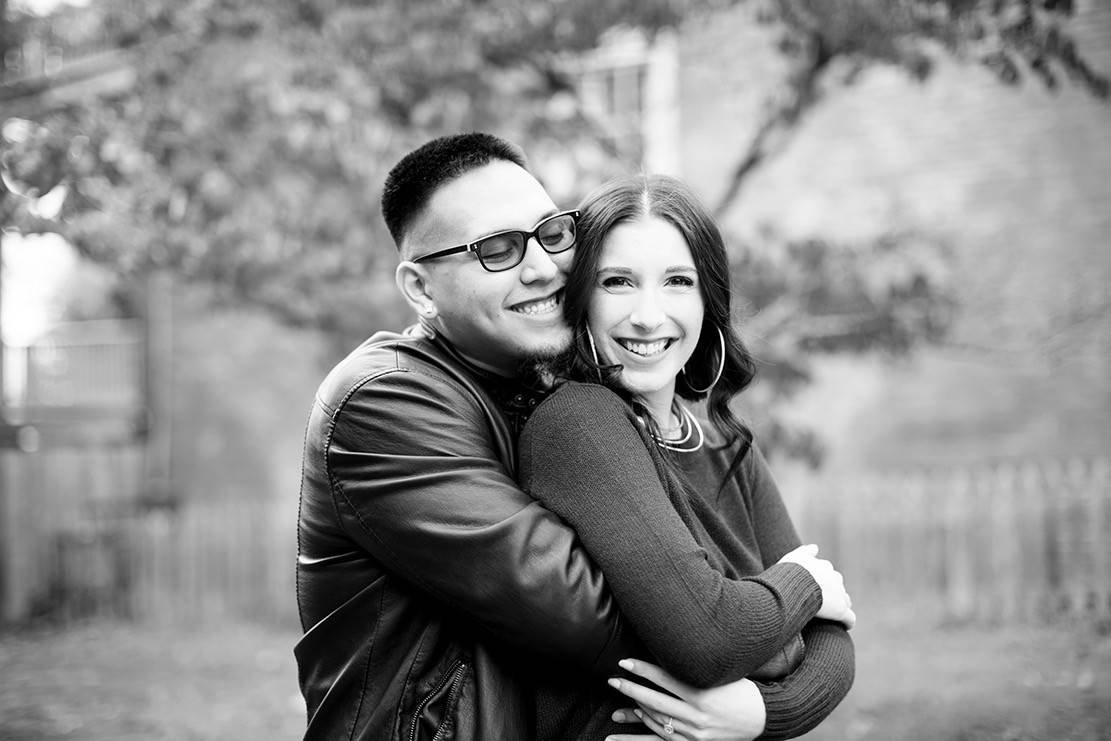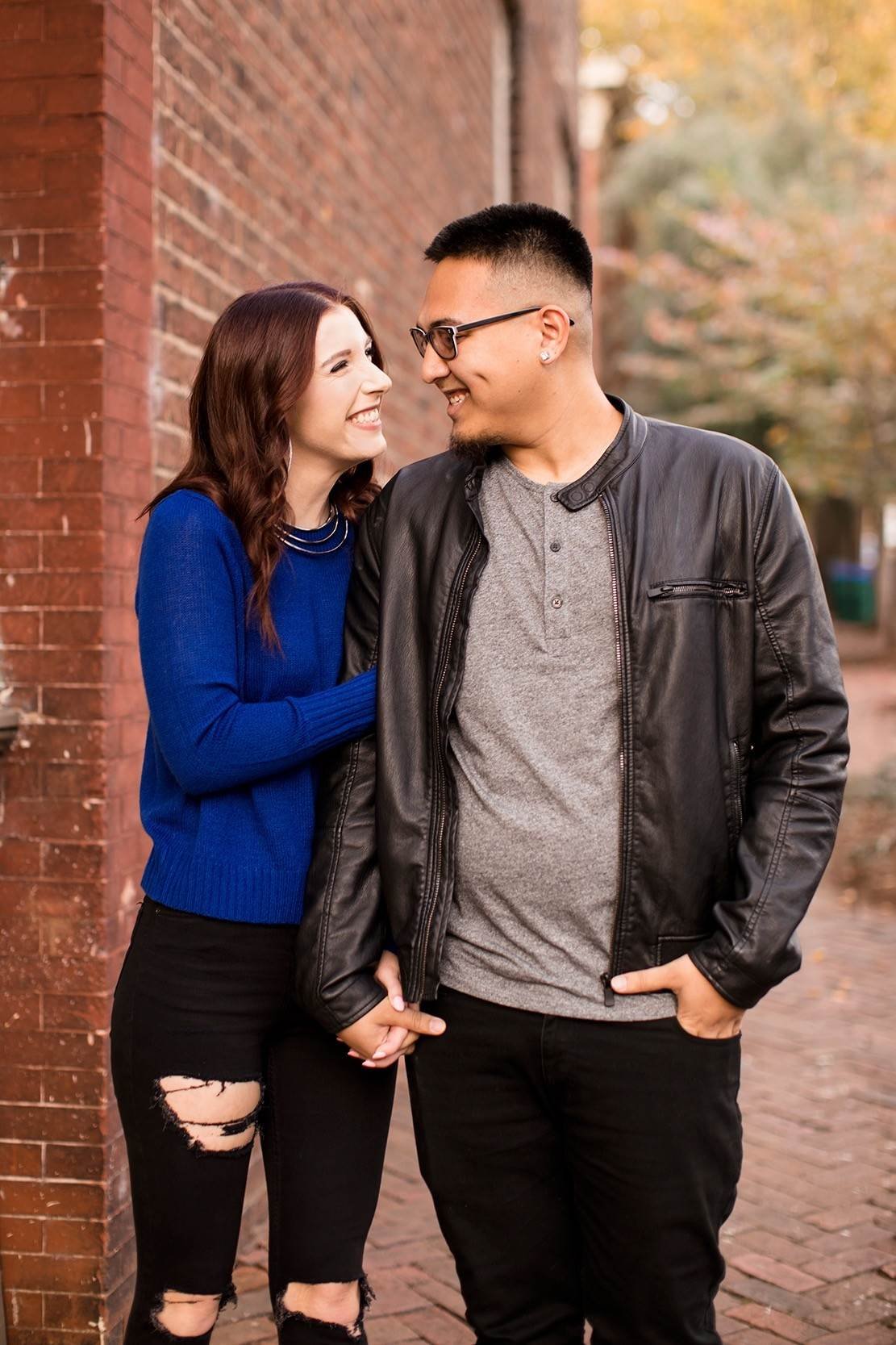 The moment I walked in, I knew there was no dinner happening that night. The lights were down, but the disco ball was on.  
Tea-lights and rose petals lit up a pathway towards the instructor's stage, where there was a bottle of champagne, two glasses, and a table decorated with more rose petals and photos of the two of us from the past few years.  I kept asking Brandon, "what's going on?  What is this?" assuming that it was some special two-person dinner he put together to celebrate our anniversary.  He just held my hand and kept silent until we reached the stage.
Then he turned to look at me and his eyes welled up.  This was when I realized what was going on.  To be entirely honest, I barely heard a thing he said until, "will you please do me the honor of becoming Mrs. Stephanie Ramson?"  Up until then, I just kept thinking oh my gosh he's proposing, oh my gosh he's proposing!  Then suddenly we were both crying, and the room was flooded with all the staff and a few members at the gym, along with my parents, our best friends, and I realized the person standing in the corner with a camera the entire time was Brandon's roommate (thanks, Chandler, for capturing that moment)!
It was an overwhelming chain of events, filled with so much joy and love that I will never be able to put it into words.  Of course, I immediately said, "YES!" and slid that beautiful rose gold ring on my finger.  I was pretty glad that I didn't let my health get in the way of the most romantic, special night of my life, that's for sure.  Oh, and don't worry – Brandon still got Chipotle for me after we left the club.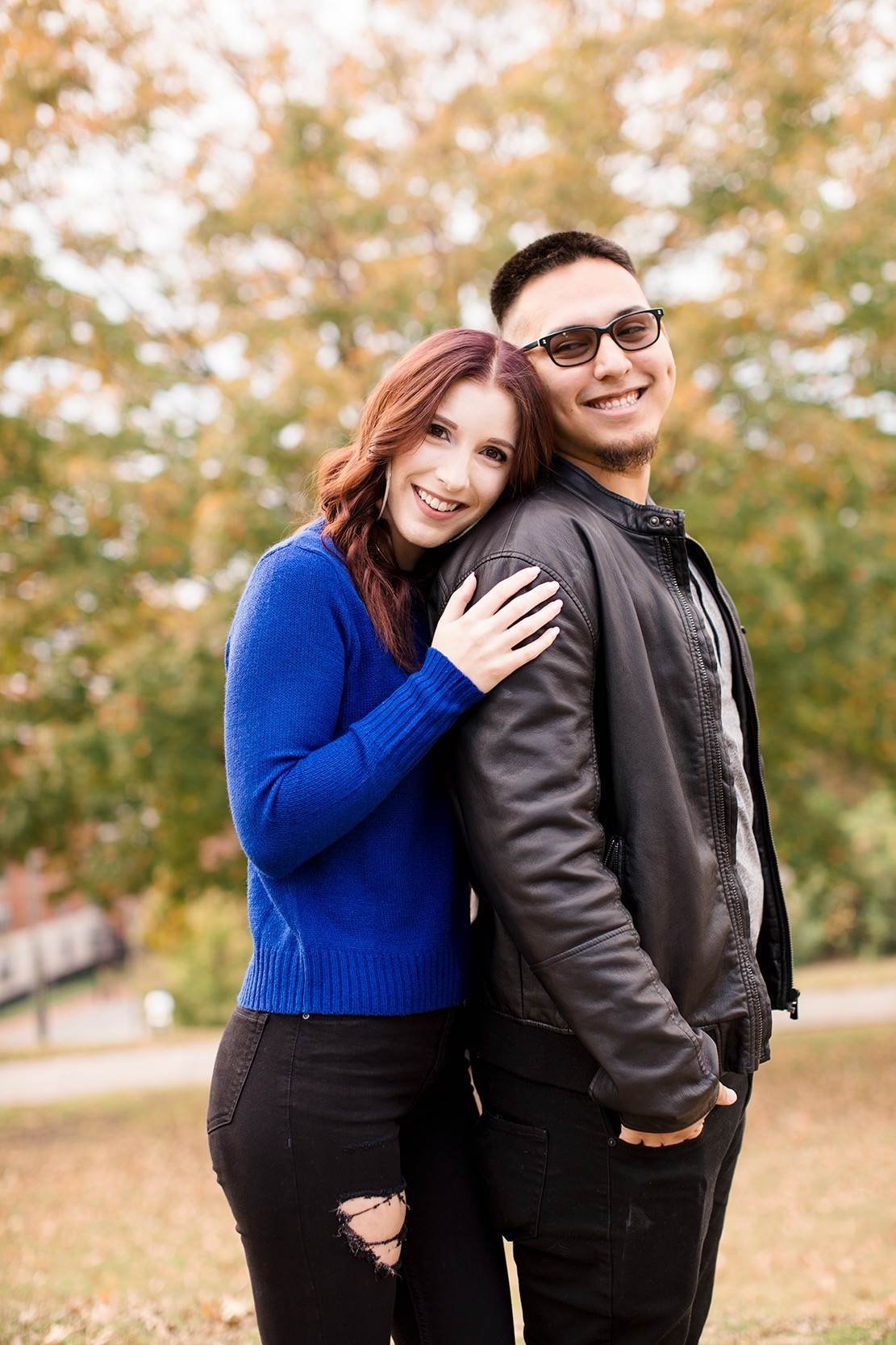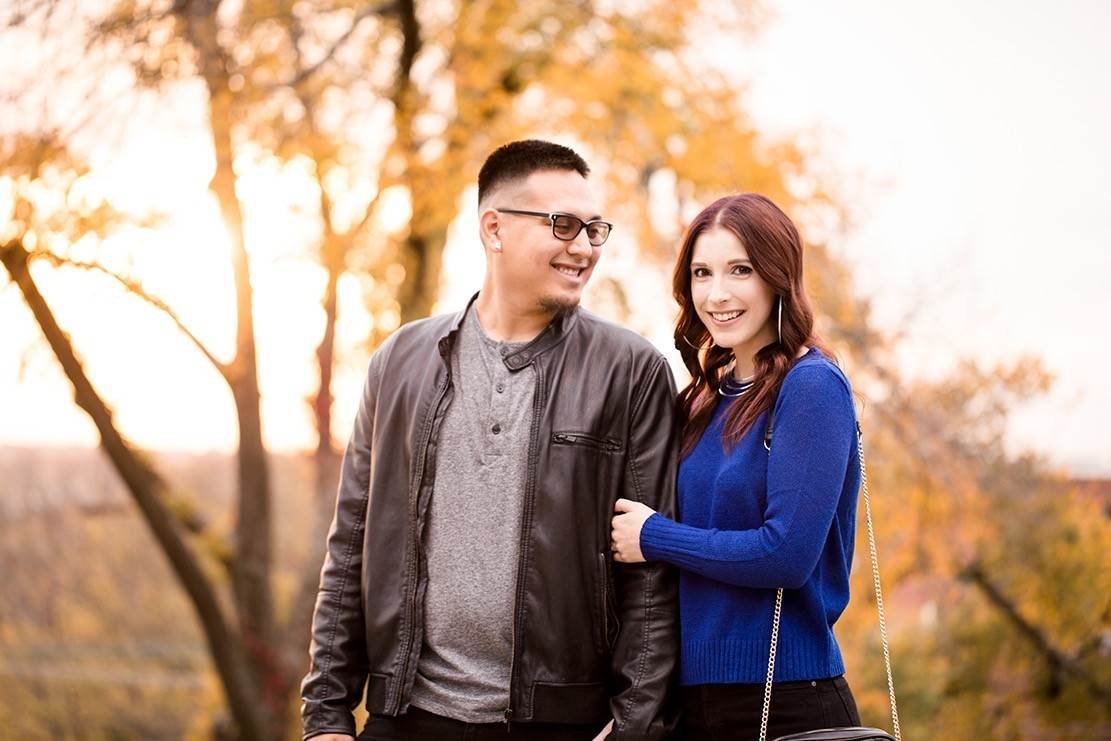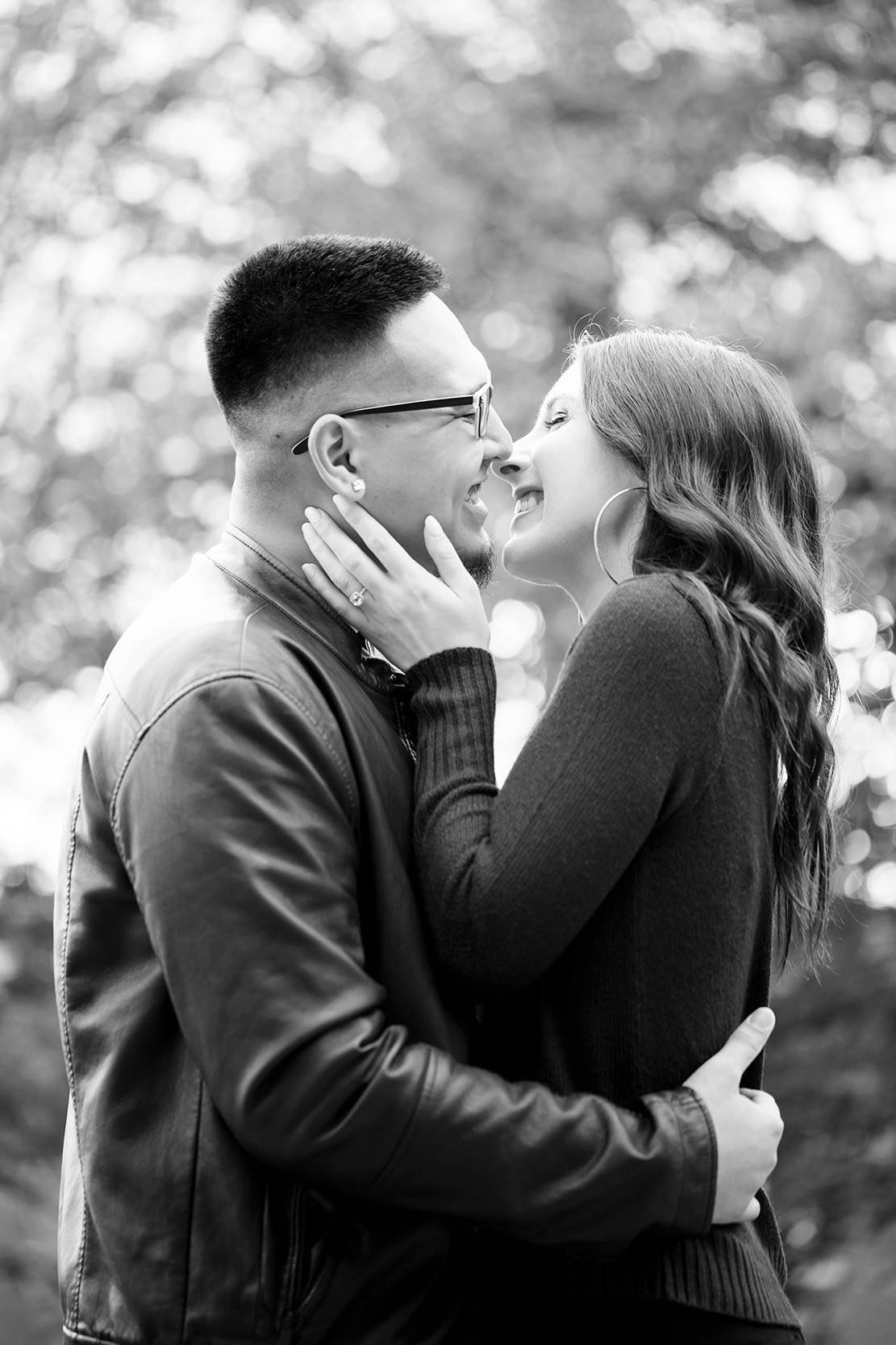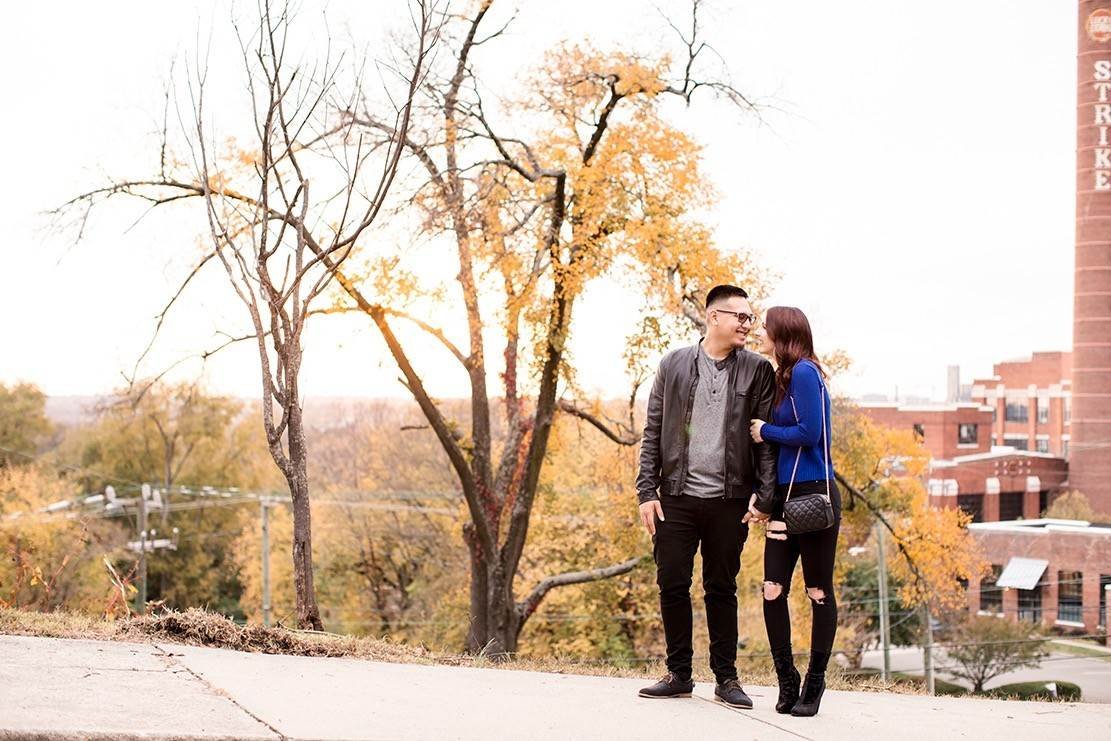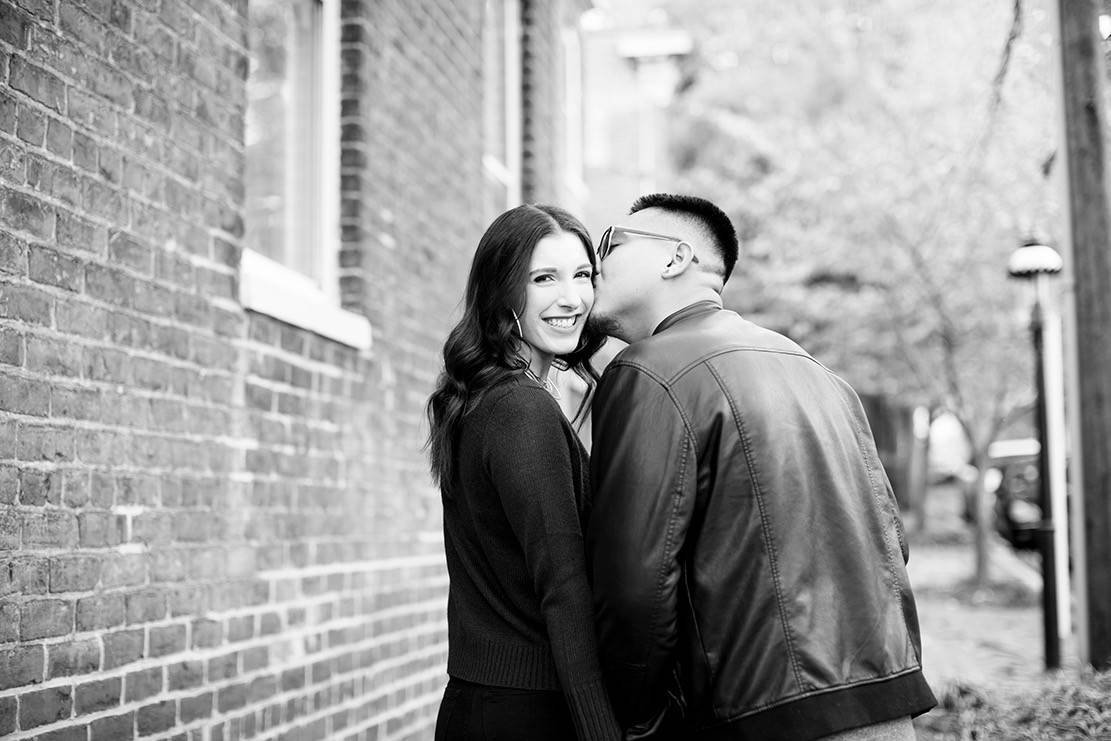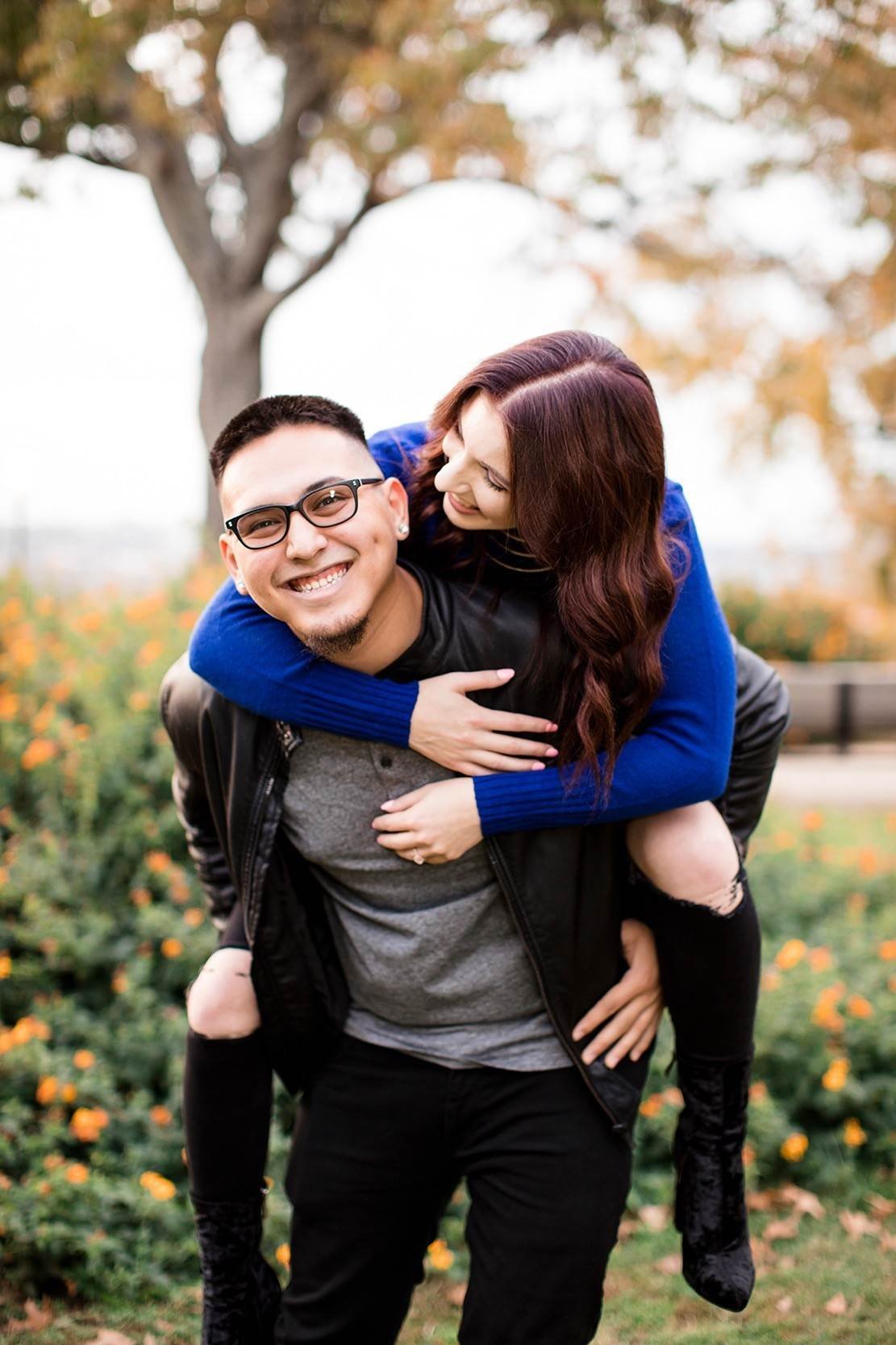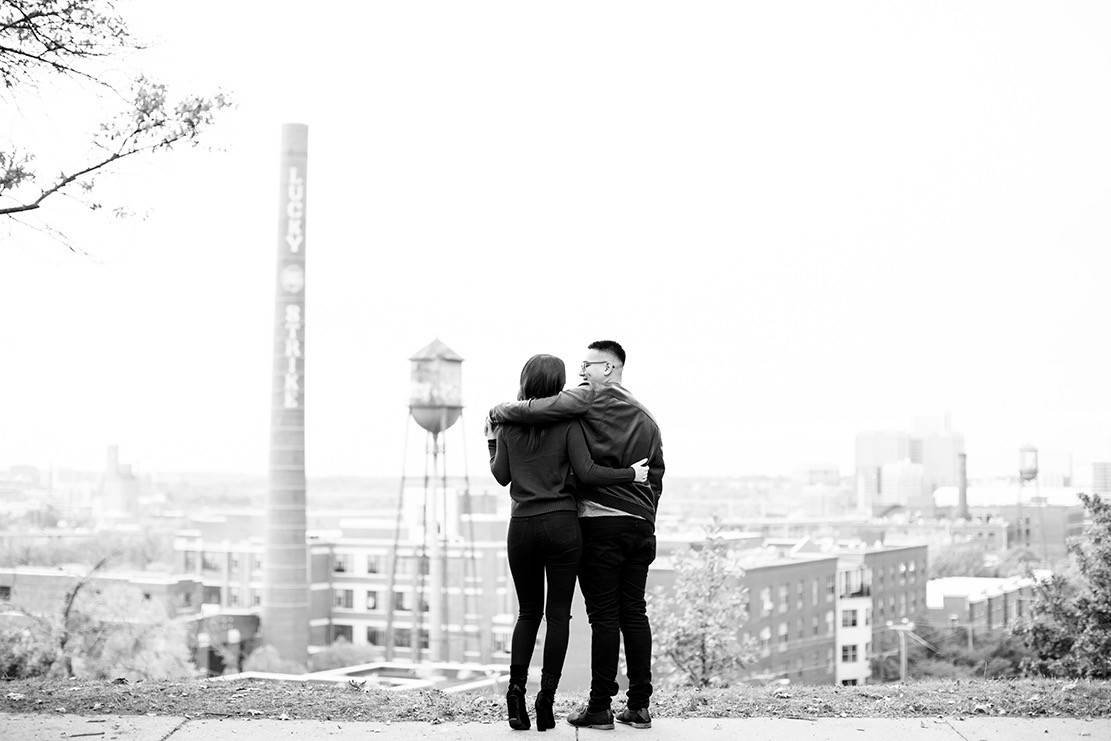 A little over a month ago, I found out that I won engagement photos with J & D Photo LLC, a husband-and-wife photography duo here in RVA. Brandon and I met up with them for a golden hour engagement shoot and they did an incredible job capturing our happiness. Stay tuned for more wedding preparations and fun!