This post was originally published in November 2019. It has been updated since to share the best tips for mastering your holiday photos.
Wondering how to make the most of your holiday photos this year?
Taking photos with your significant other can be tricky. Maybe you're one of the lucky ones with someone who loves being in front of the camera. Maybe you are the one who doesn't care for styled photography. Every couple's dynamic is different, but it's totally possible to have a quick and easy session. Don't fret about what to wear or where to go. I've got you covered with some pro tips I've picked up over the years.
For our holiday photos, I knew I wanted to pick a location that I was comfortable with already instead of someplace unfamiliar. After doing some serious brainstorming, I decided on the same location where we took our first set of engagement photos (yes, we were that couple that did multiple engagement sessions). There were so many happy memories attached to the place that it just made sense to go back. We donned some casual-yet-festive outfits and kissed for the camera. It was great.
---
Outfit Details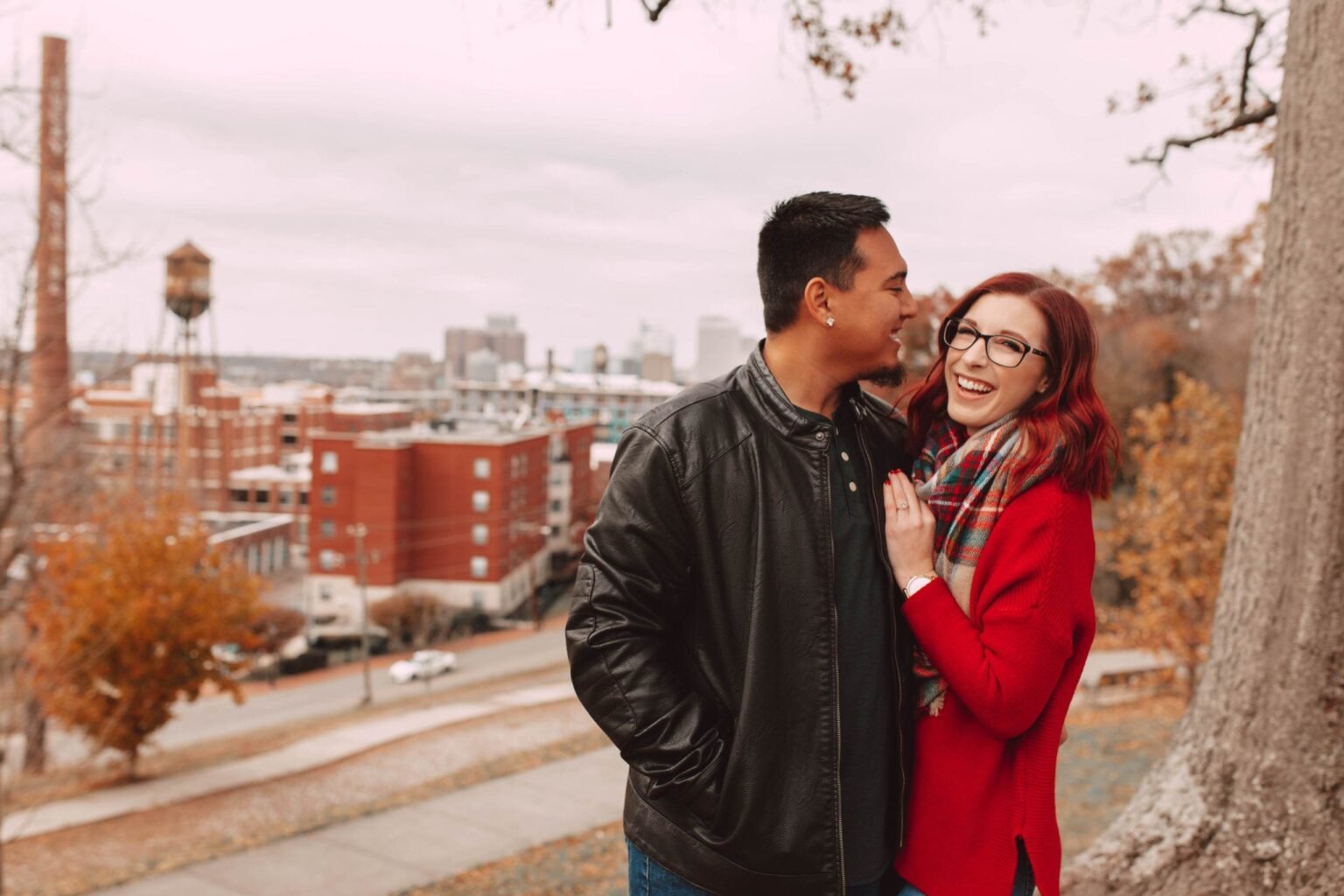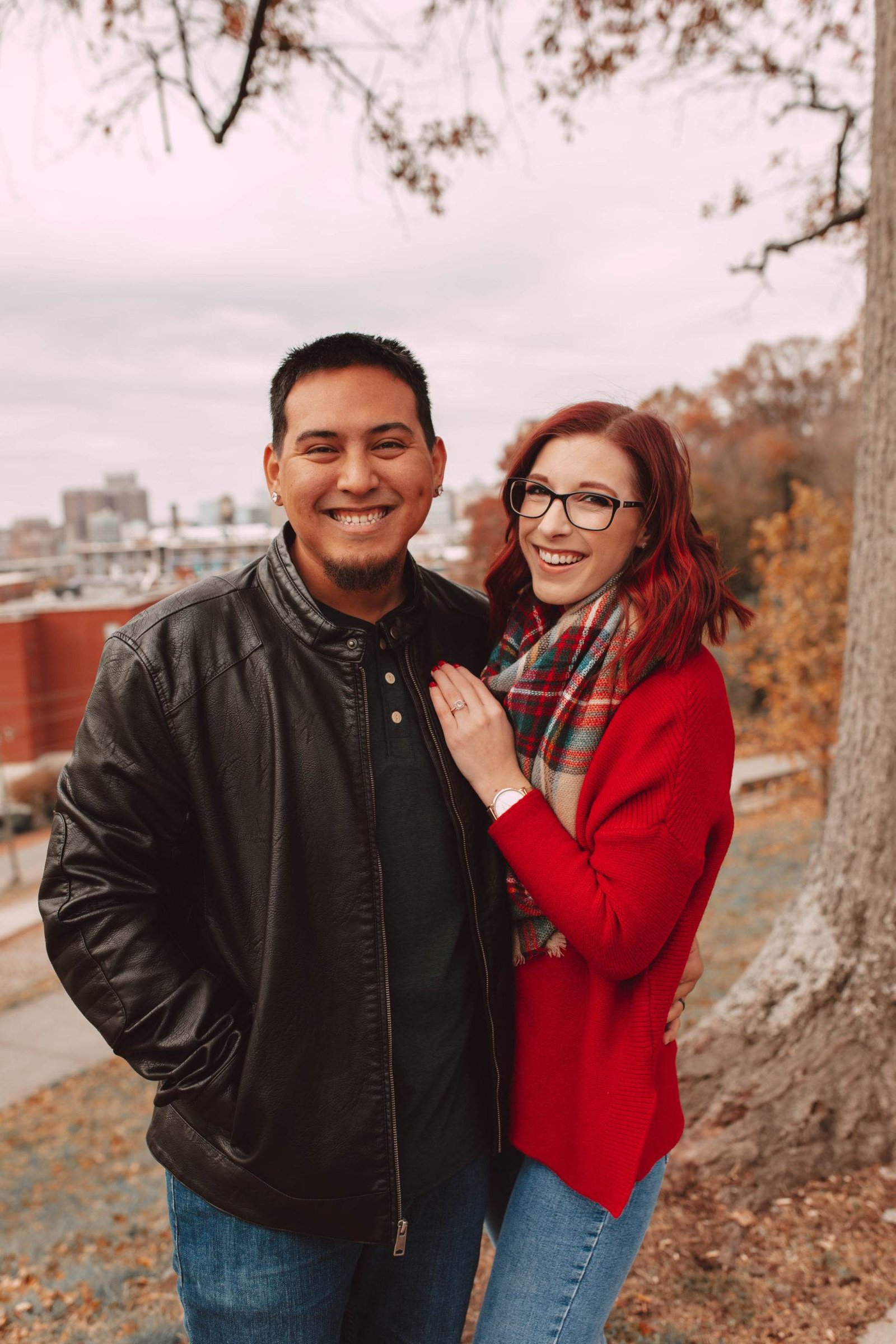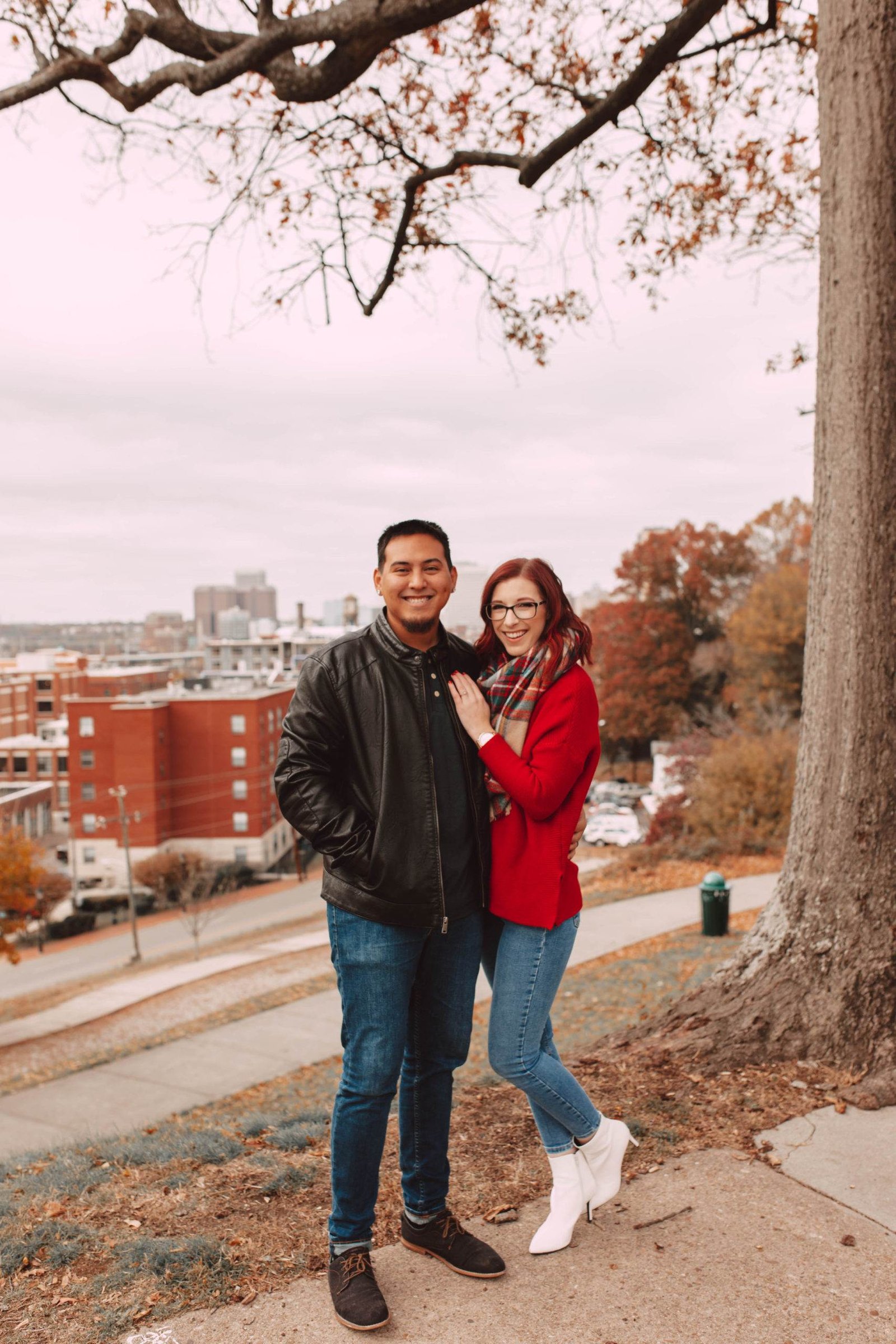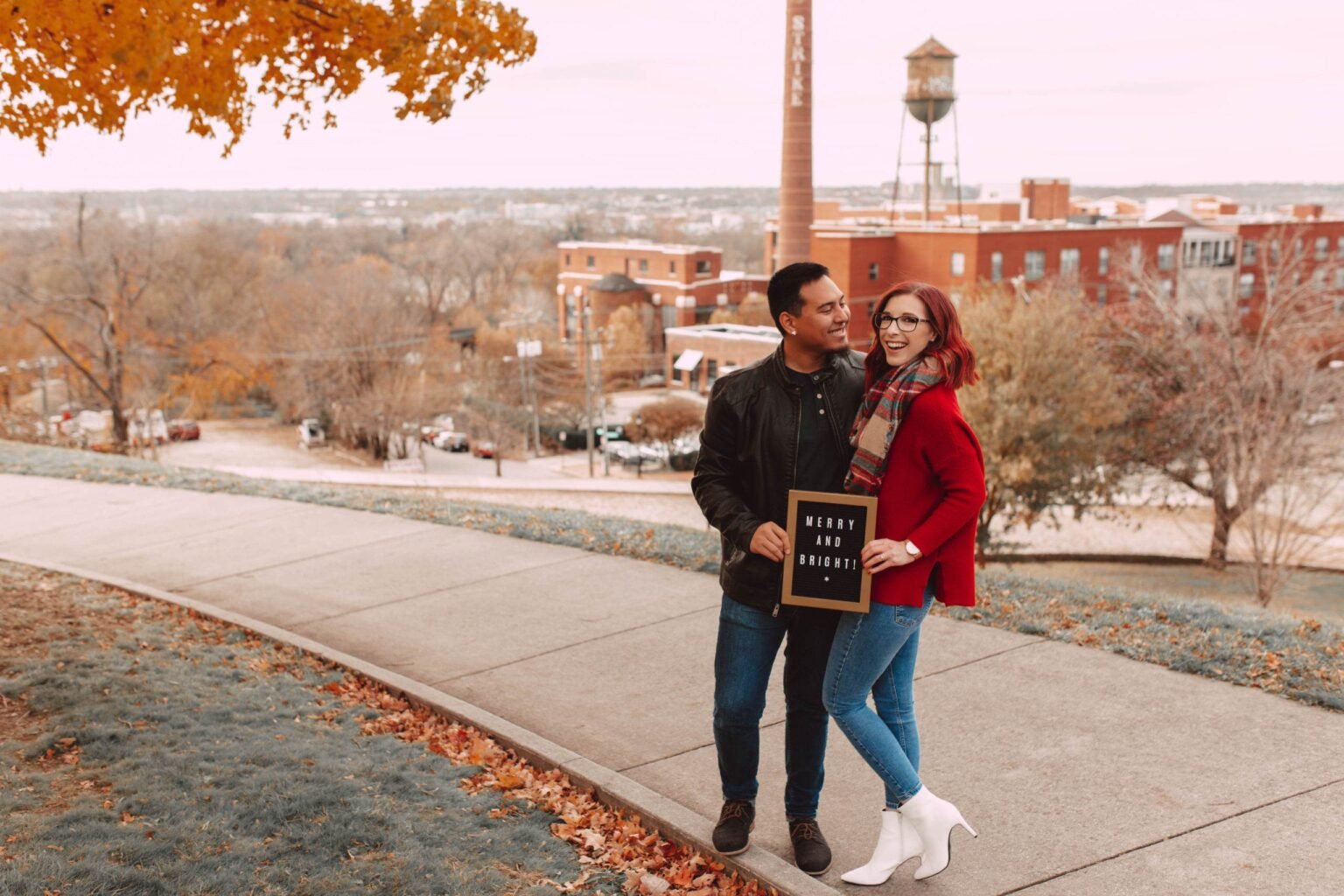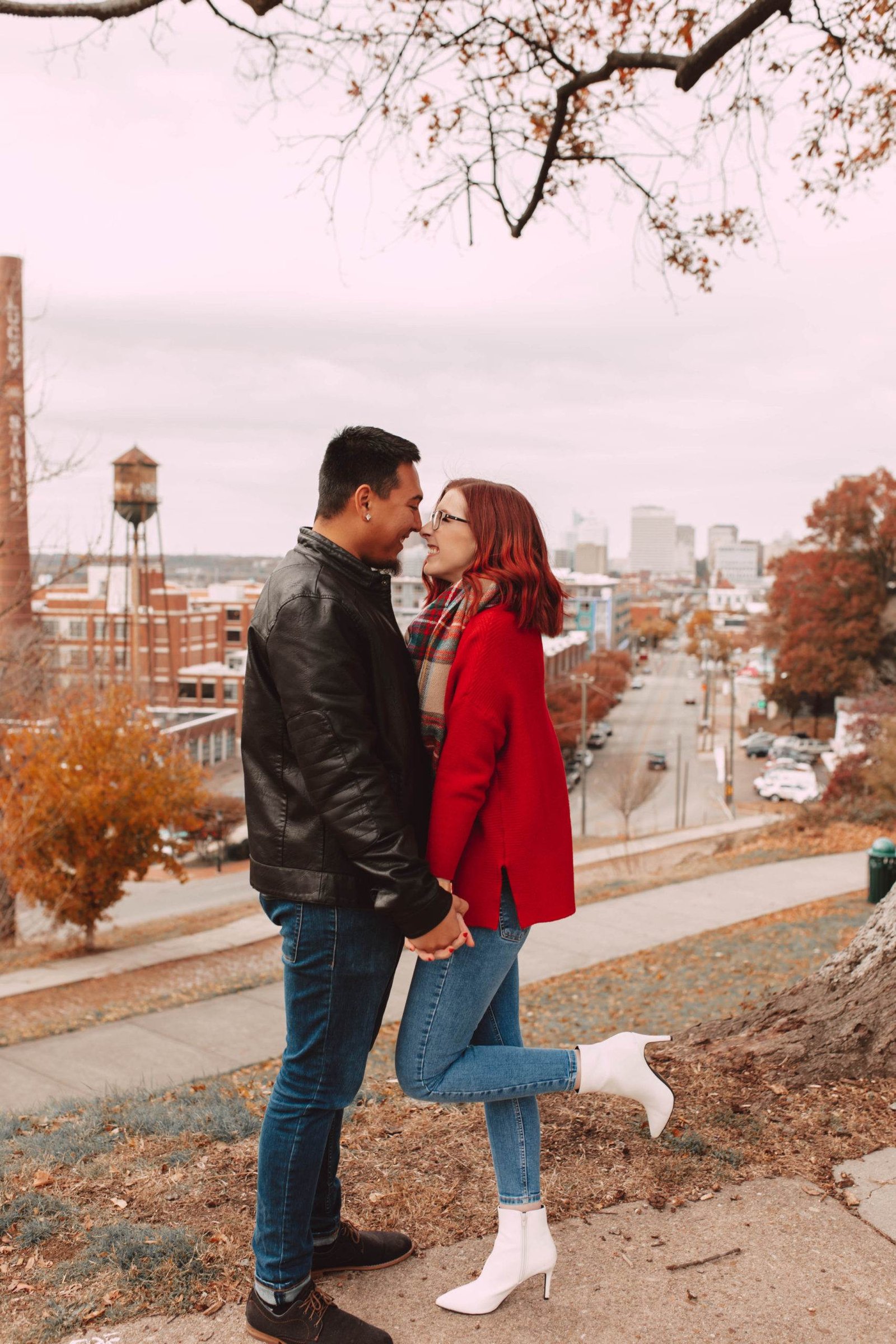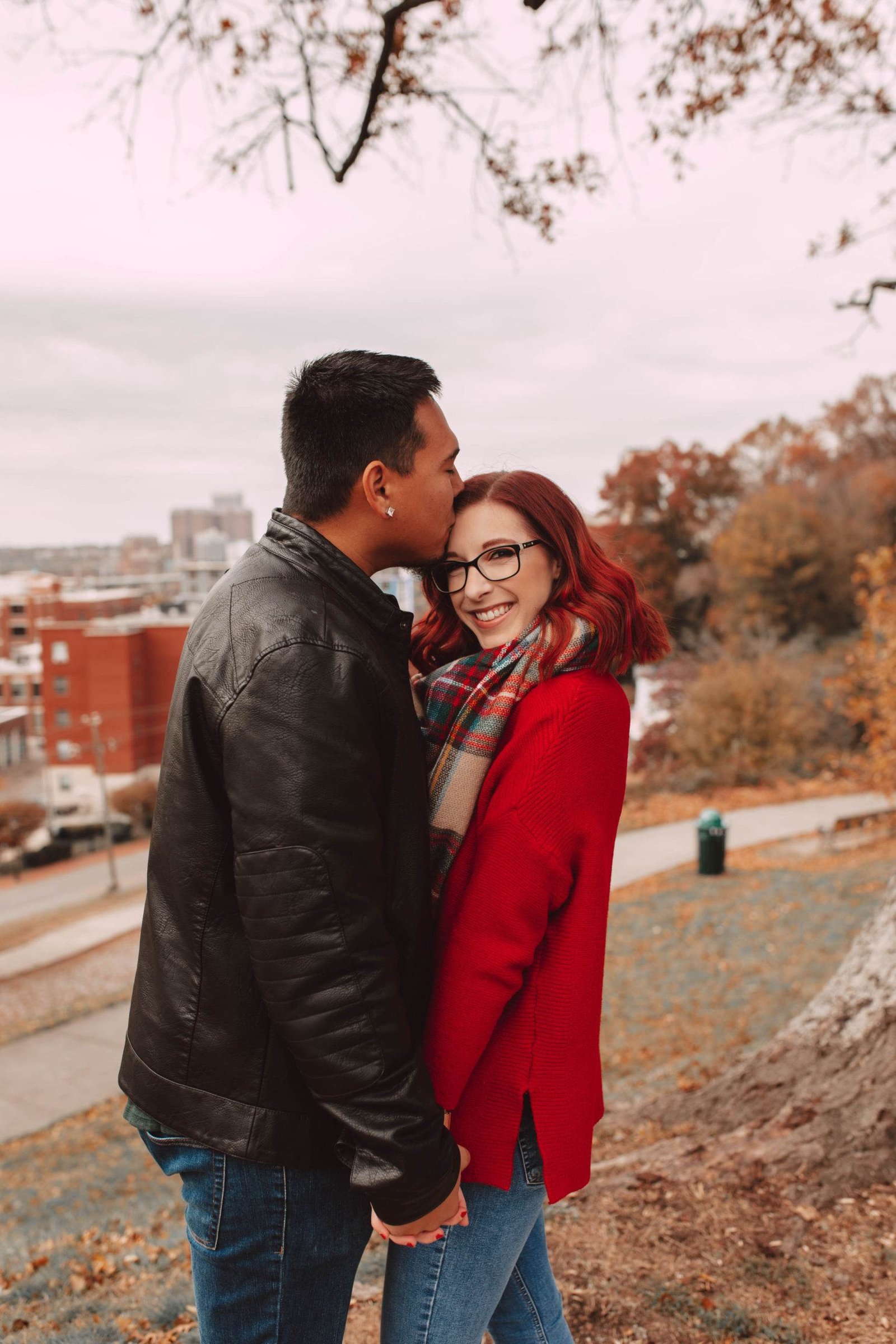 If you're looking for some tried and true tips and tricks on how to make the most of your holiday photos, you've come to the right place.
After years of fashion blogging, I was pretty used to photoshoots. Even my husband adjusted to the routine of our photos together. However, when it came to professional photos like these that we sent to all our family and friends, I wanted things to go as smoothly as humanly possible, and the perfectionist in me wanted the photos to be fabulous. So, I made sure to stick with some simple tips.
Start by choosing a familiar location. This way you don't run into any surprise issues like a spontaneous marathon taking place, an additional photography fee, the spot not looking like it did on Instagram, etc. It'll make your life so much easier – and if you've already taken photos there, great! You'll know the perfect spots to go back to.
Make sure you feel excellent about your photographer in advance. It's no fun to hire someone, never meet them in person prior to the session, and then have a really awkward photoshoot. Know the person's style of photography, whether your personality meshes well with theirs, and if you're getting the most bang for your buck!
Choose clothing you're both comfortable in. I went with my husband several days in advance to try and find a top he liked and that also coordinated with my outfit. This man is simple. He doesn't enjoy getting too fancy, and I wanted to make sure he had an item he would wear again. We opted for a simple shirt that matched the green in my scarf, and he wore his favorite leather jacket over it. I knew ahead of time that I wanted these photos to be pretty casual, so I did a little bit of Pinterest-ing and nailed down my outfit with things I already owned plus the addition of a cute scarf I'll wear time and again.
Pick your card format and style before you take your photos. If you know the theme of your cards, you'll know the theme of your photos. Decide on a color scheme so that your location, outfits, photo editing, and cards all blend together seamlessly.
Side note in case you're curious: I love using Basic Invite for our holiday cards. I also used this company for our wedding invites and I've always been pleased with the way they turn out!
---
Related Posts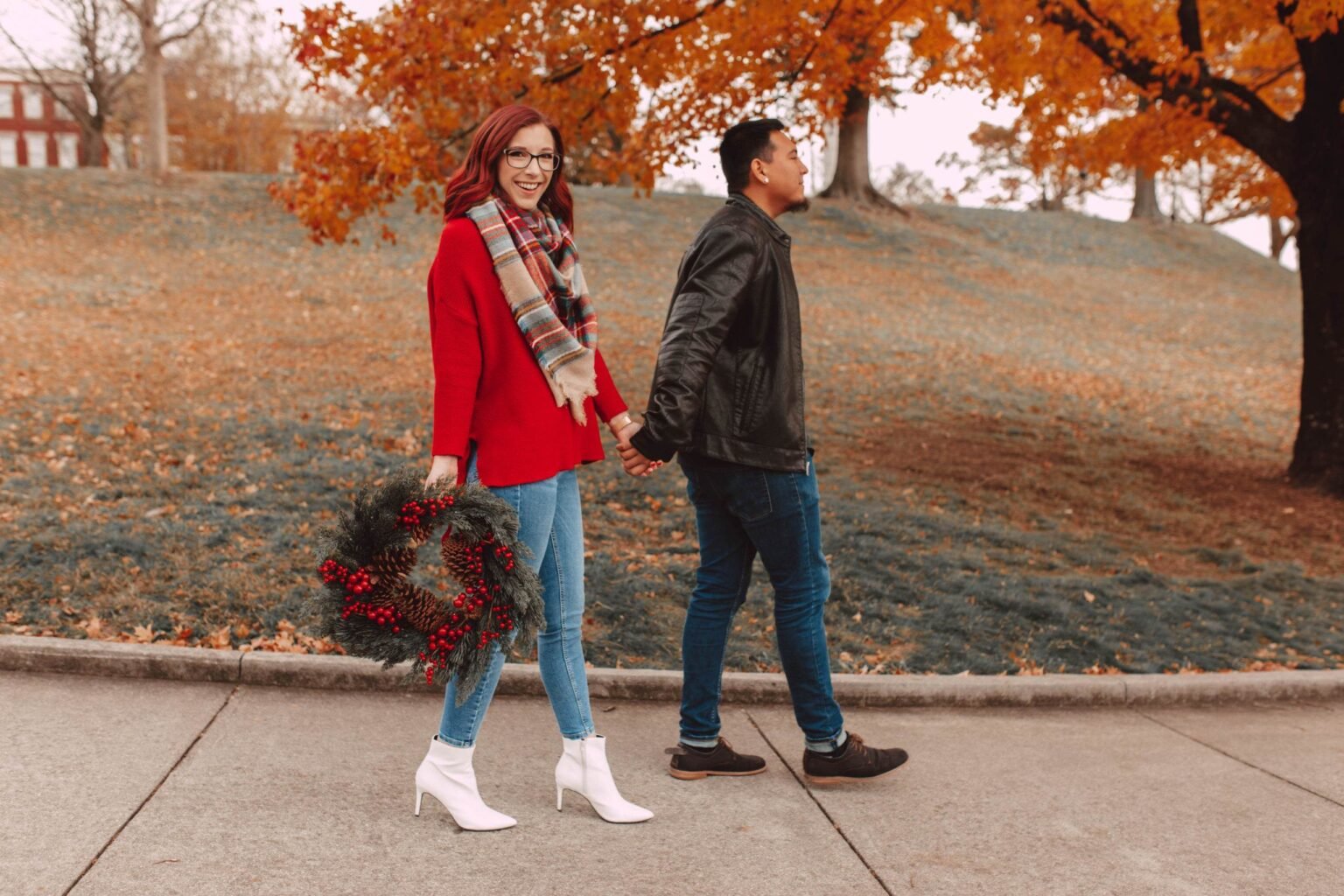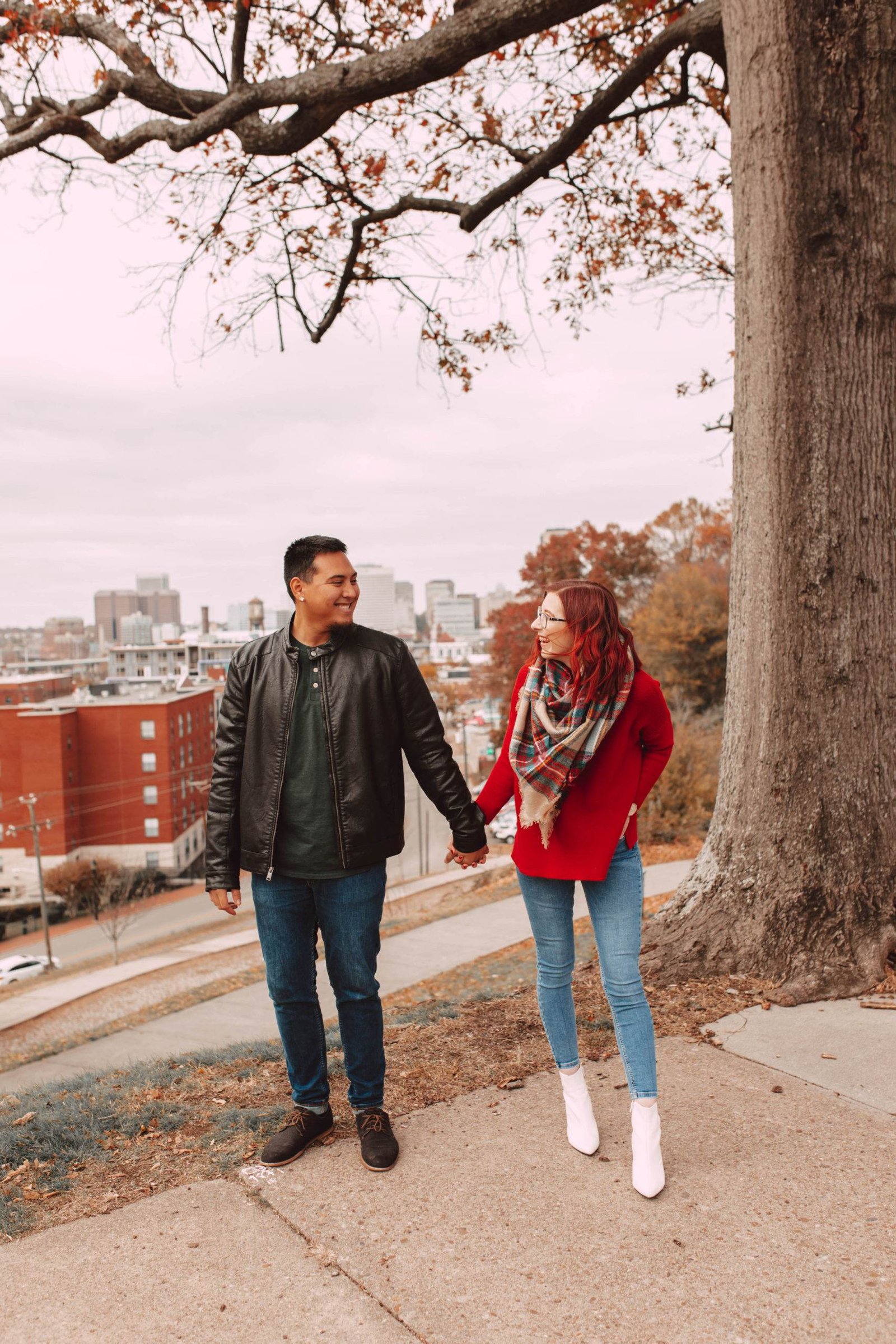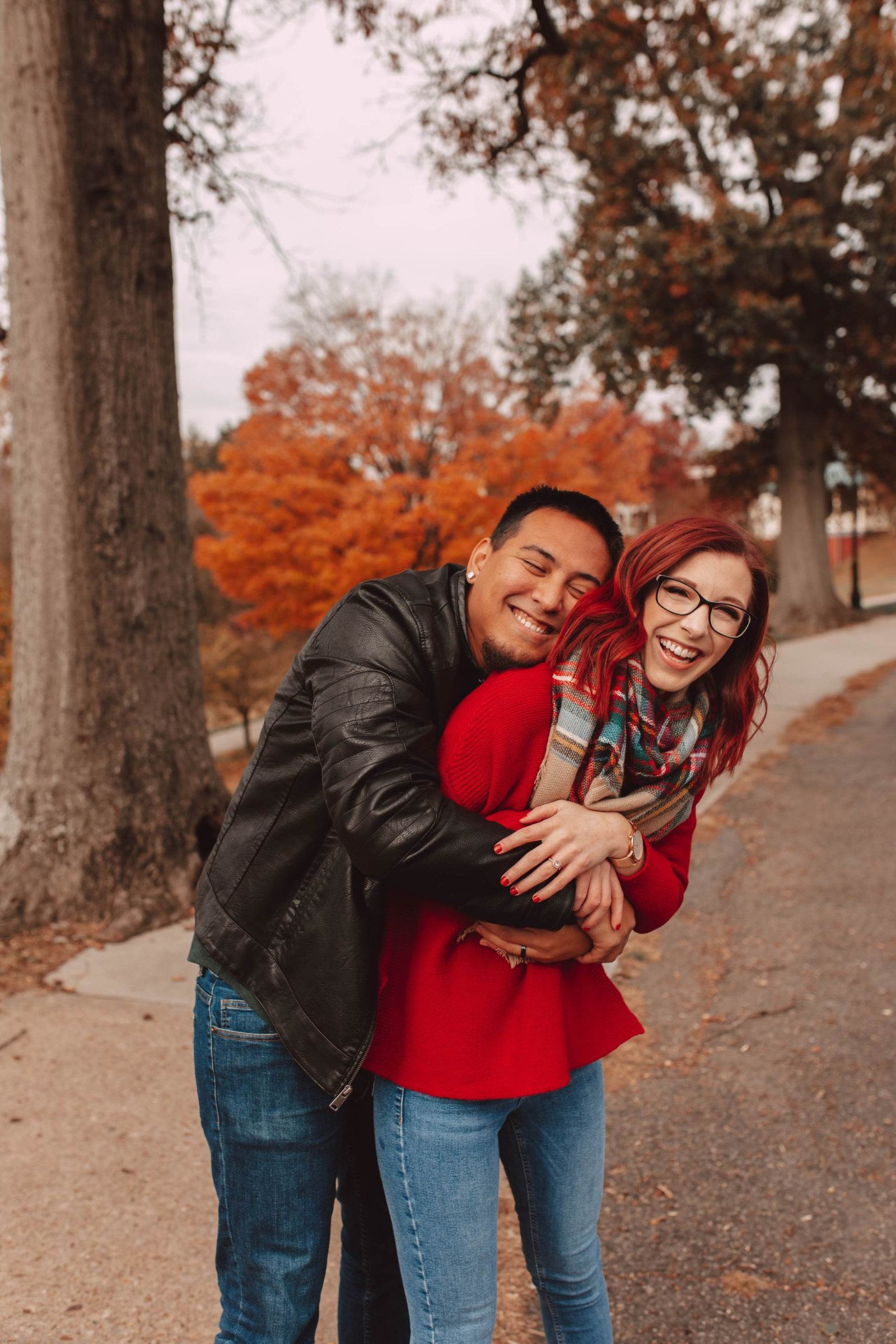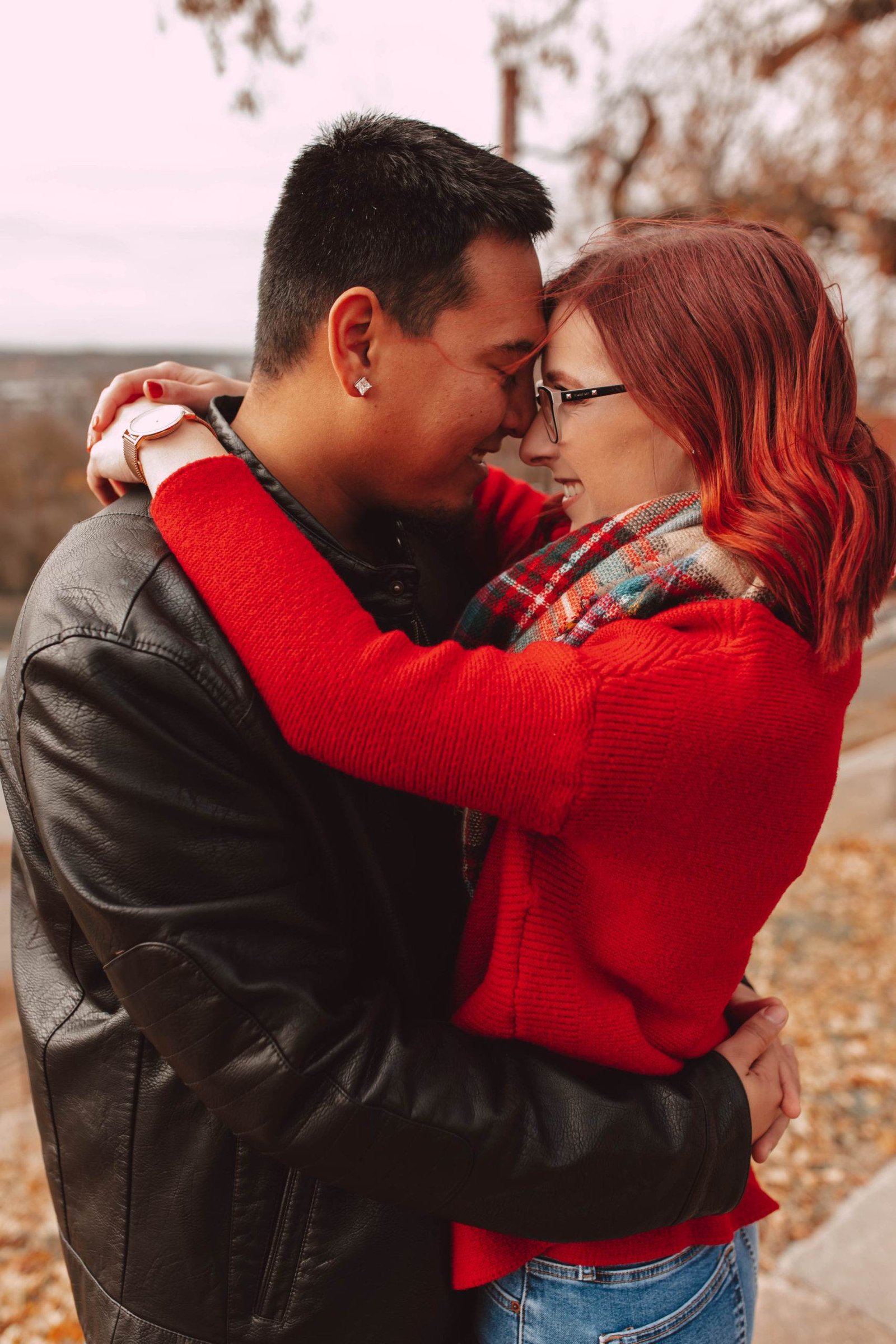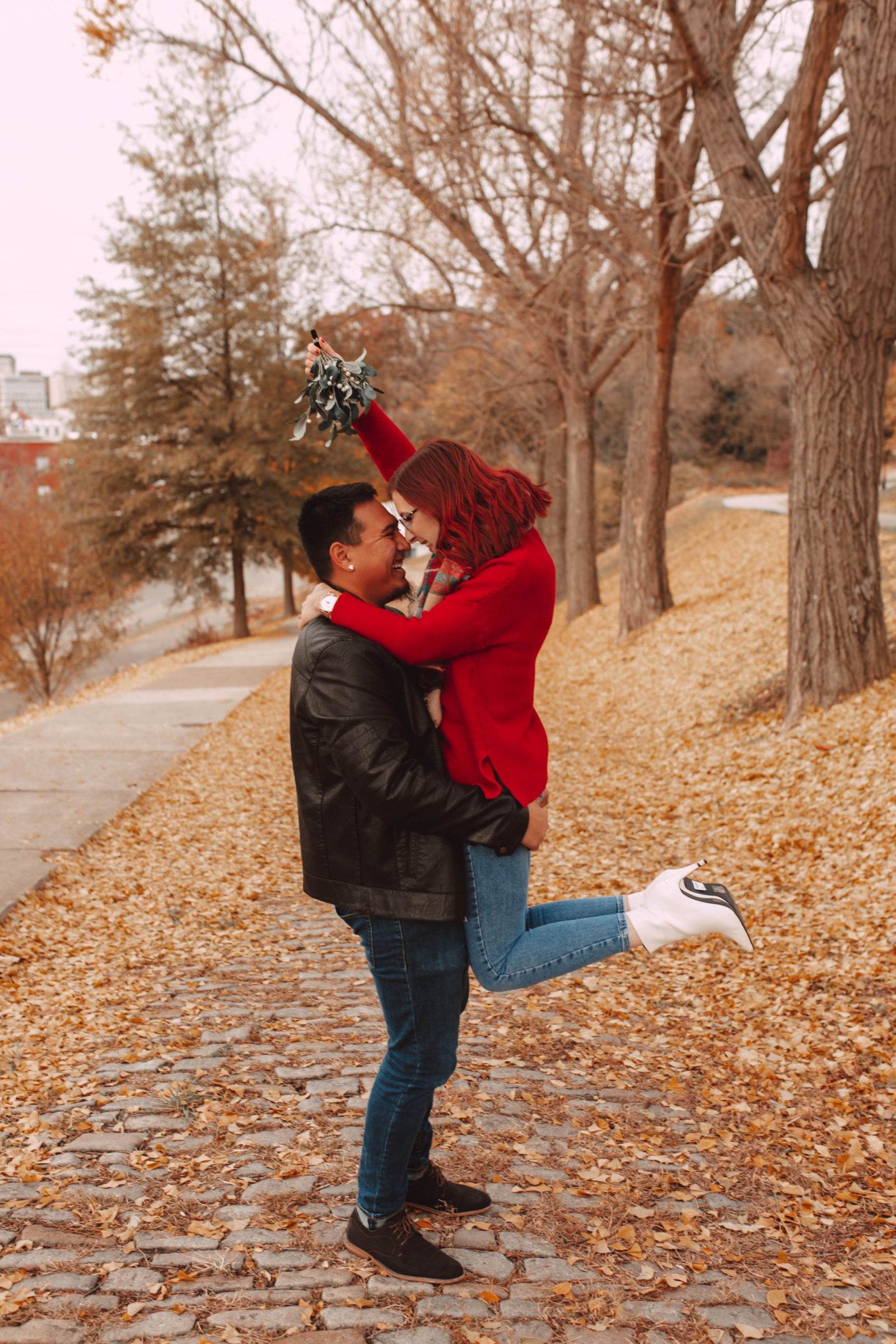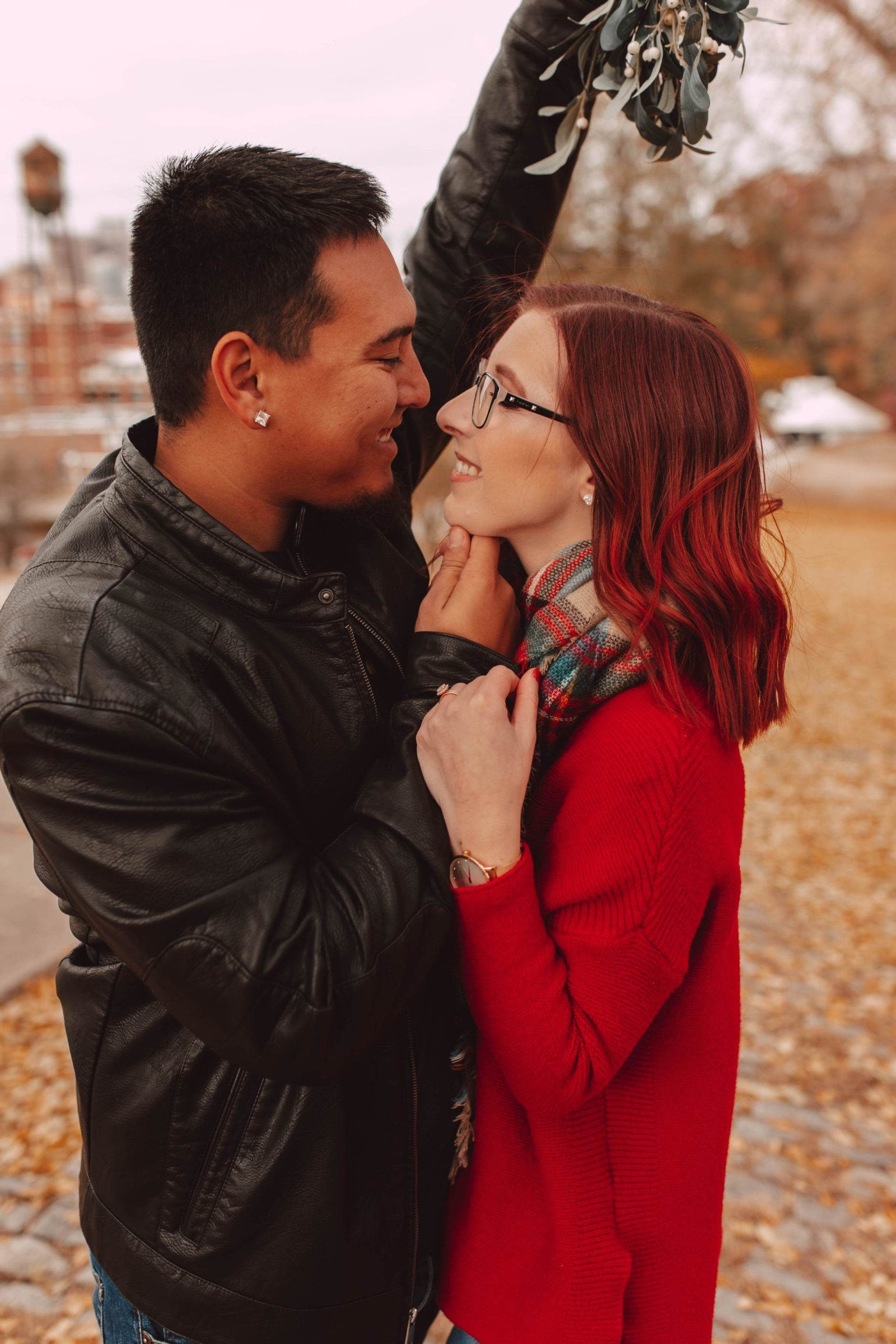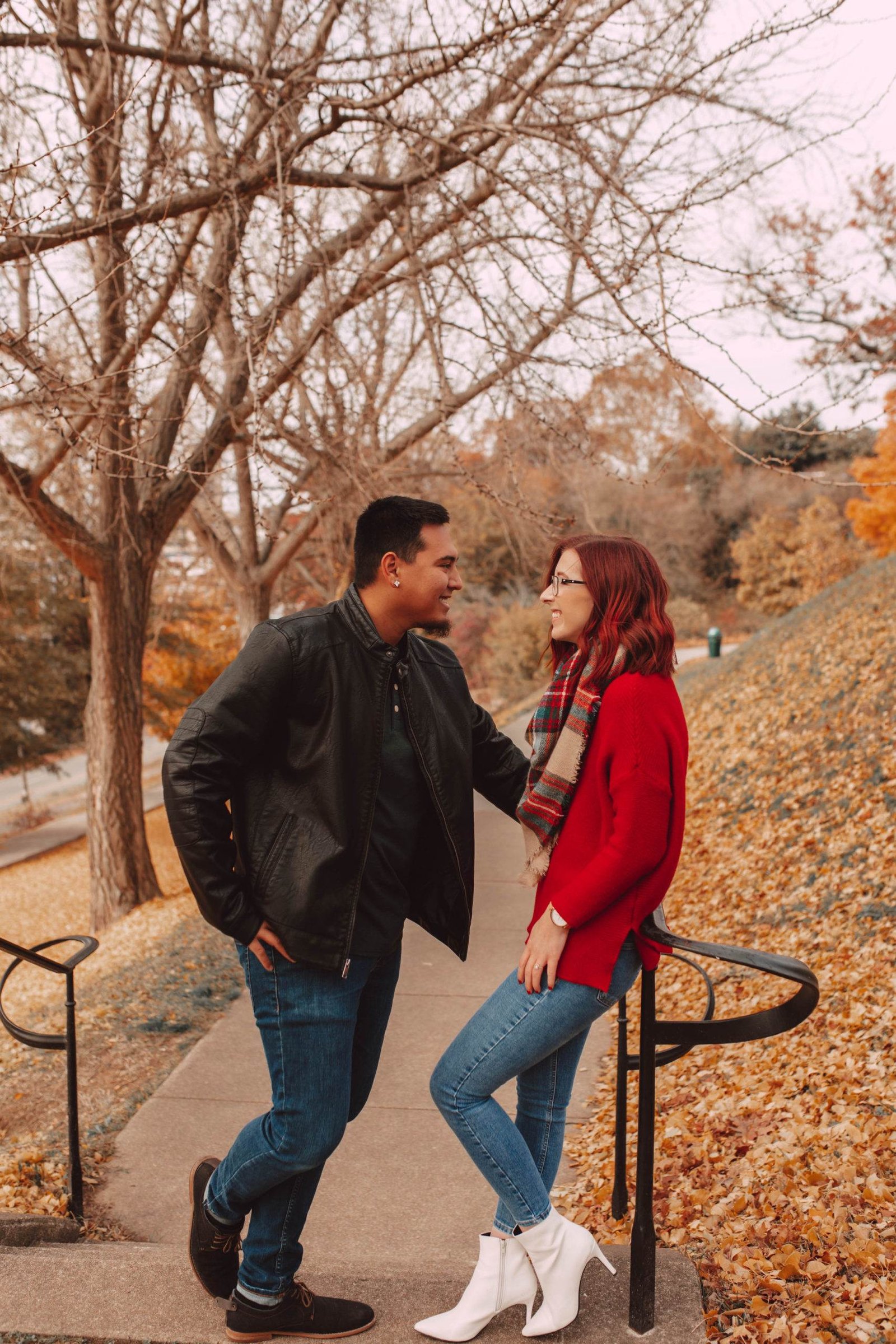 It's not hard at all for your holiday photos to turn out beautifully! Just follow my simple tips and you'll be good to go. What are some of your tips for Christmas photo sessions?
---
Pin for Later