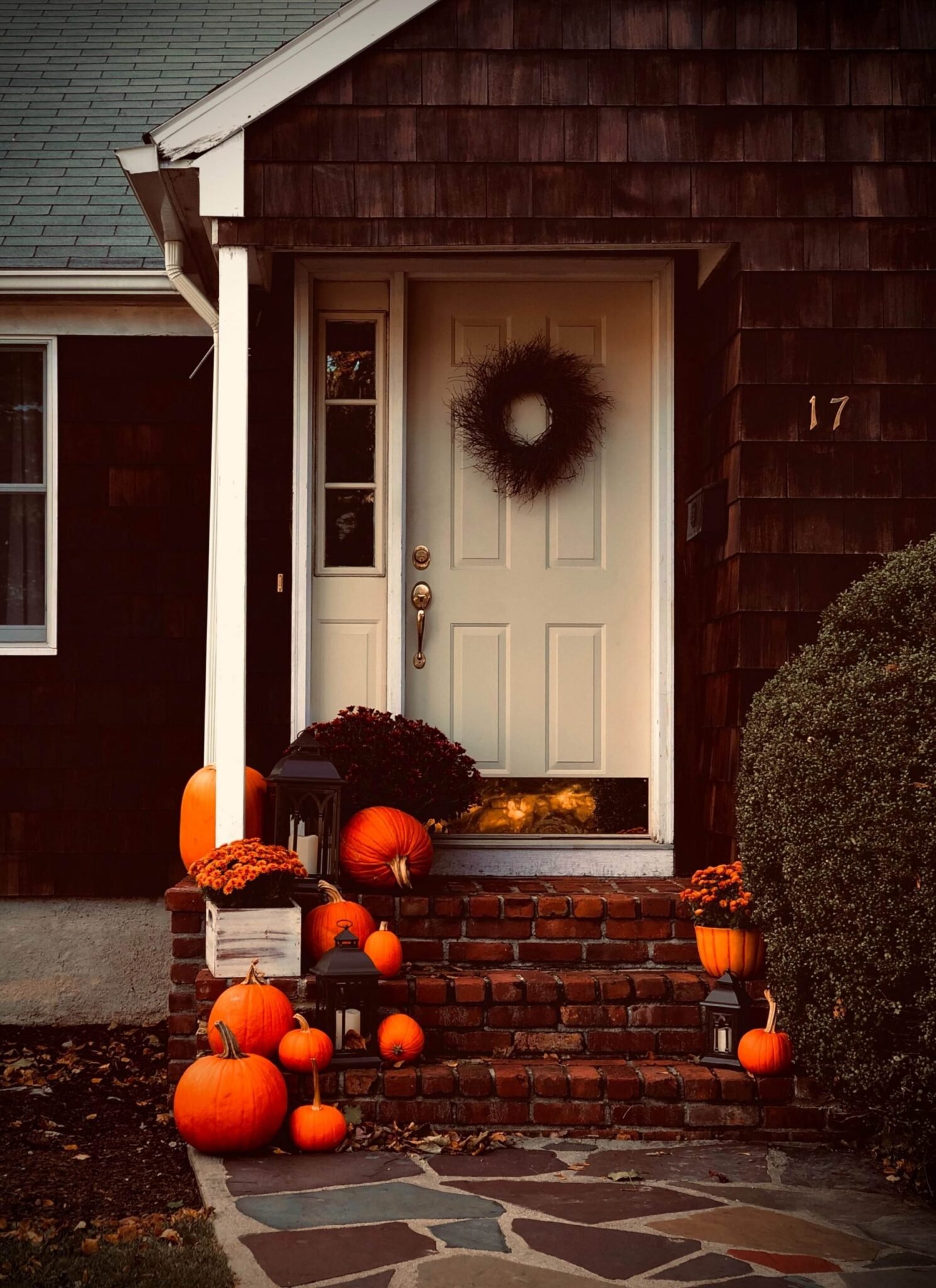 With each new season, I feel the need to redecorate my home. I've gathered some fall front porch ideas for those of you who, like me, are on a budget!
I live in a townhome, and I've enjoyed being here for the past few years. There's not a crazy amount of space to decorate for every holiday, but I try to make the most of it by adding personal touches to my front stoop, my kitchen, and my living room. Autumn is my favorite season, so naturally, I felt the need to bring on the pumpkins and cute decor!
Last year, I went to Hobby Lobby with my sister and found the most perfect little wreath for 50% off, then I added a few "accessories" to make it my own. I also picked up a doormat at Target, and while it doesn't have a witty Halloween quote or autumnal print to it, I felt like it was fitting for my family and my home during this celebratory season. I got a classic, orange pumpkin and my neighbor was so sweet to give me the little white pumpkin that was the perfect addition to my outdoor space!
I wanted to share some decor ideas for your front porch or stoop, with the help of fellow bloggers and influencers. While I might not be able to go all-out, I use their photos to inspire me when I make my space more festive. Whether you can only do a little bit of decorating, or you have more wiggle room, the important part is to enjoy getting into the seasonal spirit!
---
front stoop Details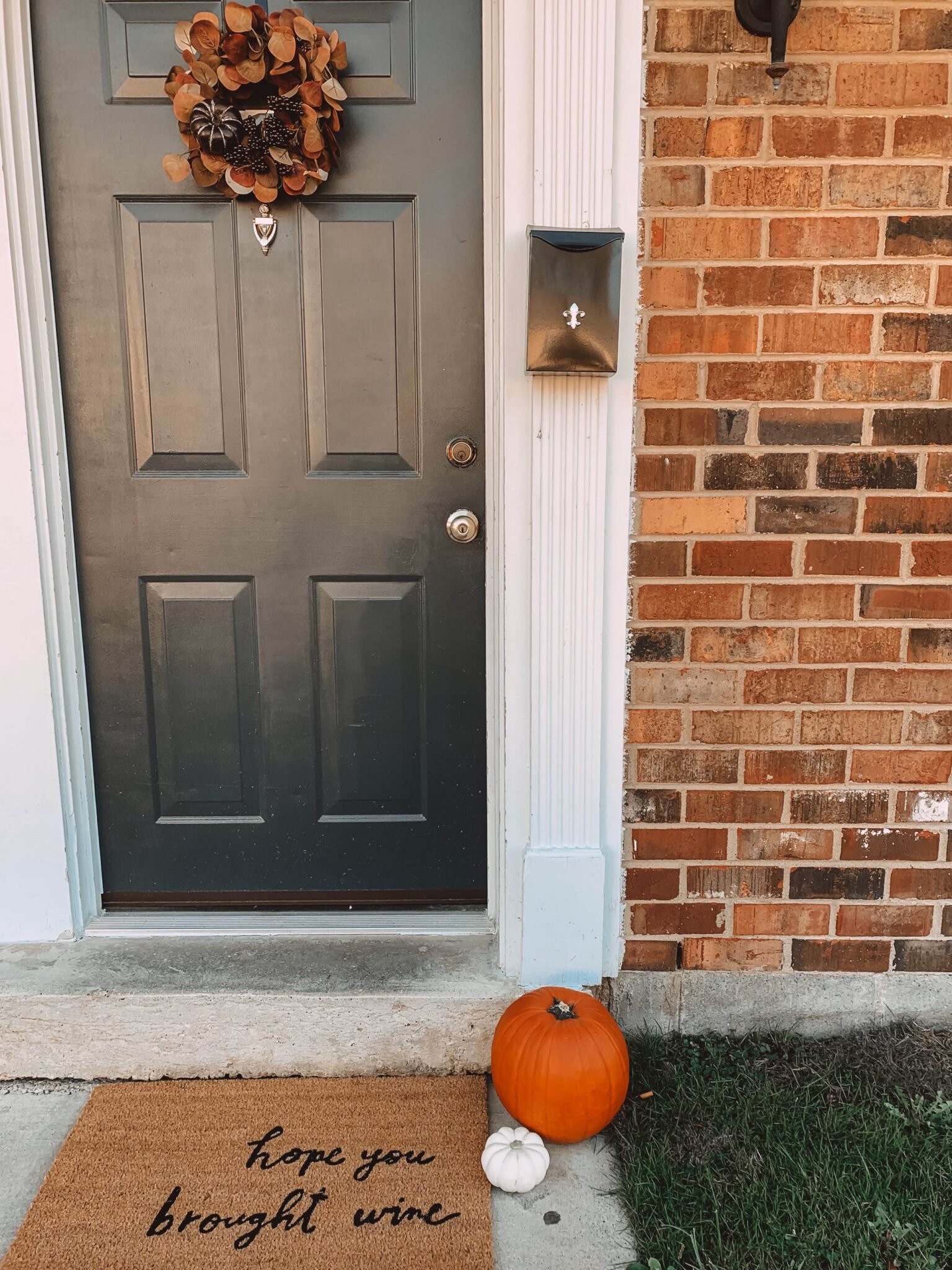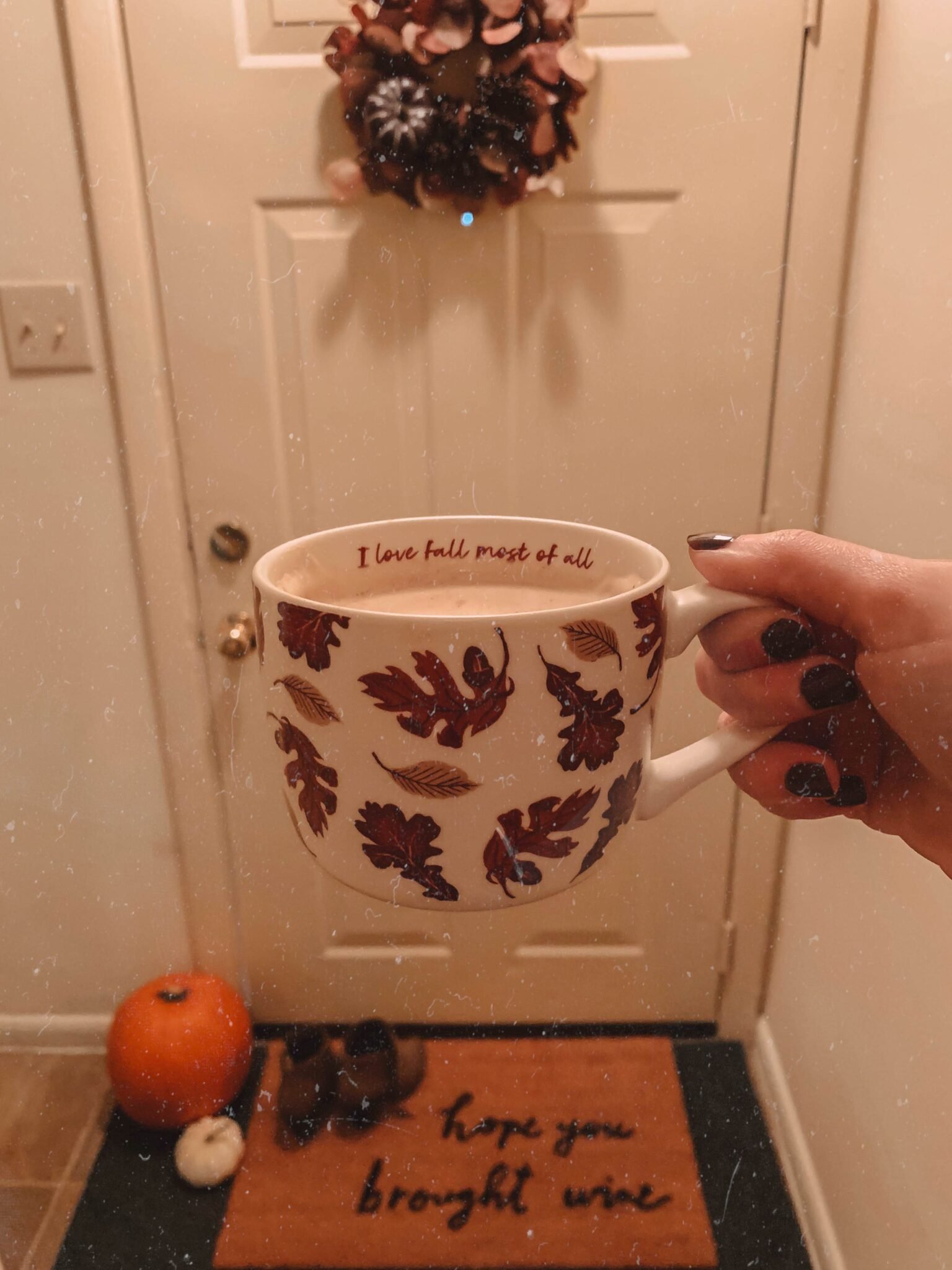 Below, you'll find gorgeous inspiration from my fellow bloggers. Click on each individual photo to be led to their pages.
It's really easy to decorate simply for the season, without overspending.
My first tip is to stick with a theme. I personally felt like autumn was more appropriate than Halloween or Thanksgiving because it encompasses more of the season, and then I'm not switching out decor the moment October ends. My doormat is even applicable during winter and Christmas. I also chose real pumpkins rather than just fake ones so I could keep them outside even when the weather isn't friendly.
Along with sticking to a theme, you should take advantage of sales. I got several indoor decorations in addition to my wreath at Hobby Lobby, all for 50% off. Rather than spending upwards of $65-70, I only spent $30 total. You can even wait until the end of a particular season to grab your decor, then just box it up and wait to bring it out next year!
Below, you'll find some of the cute and festive doormats and wreaths I love for autumn!
---
Doormats

Wreaths

---
Related Posts
Do you decorate your front porch for each season?
---
Pin for Later