This post was originally published in October 2020. It has been revised and republished with an updated list of the best fall dates.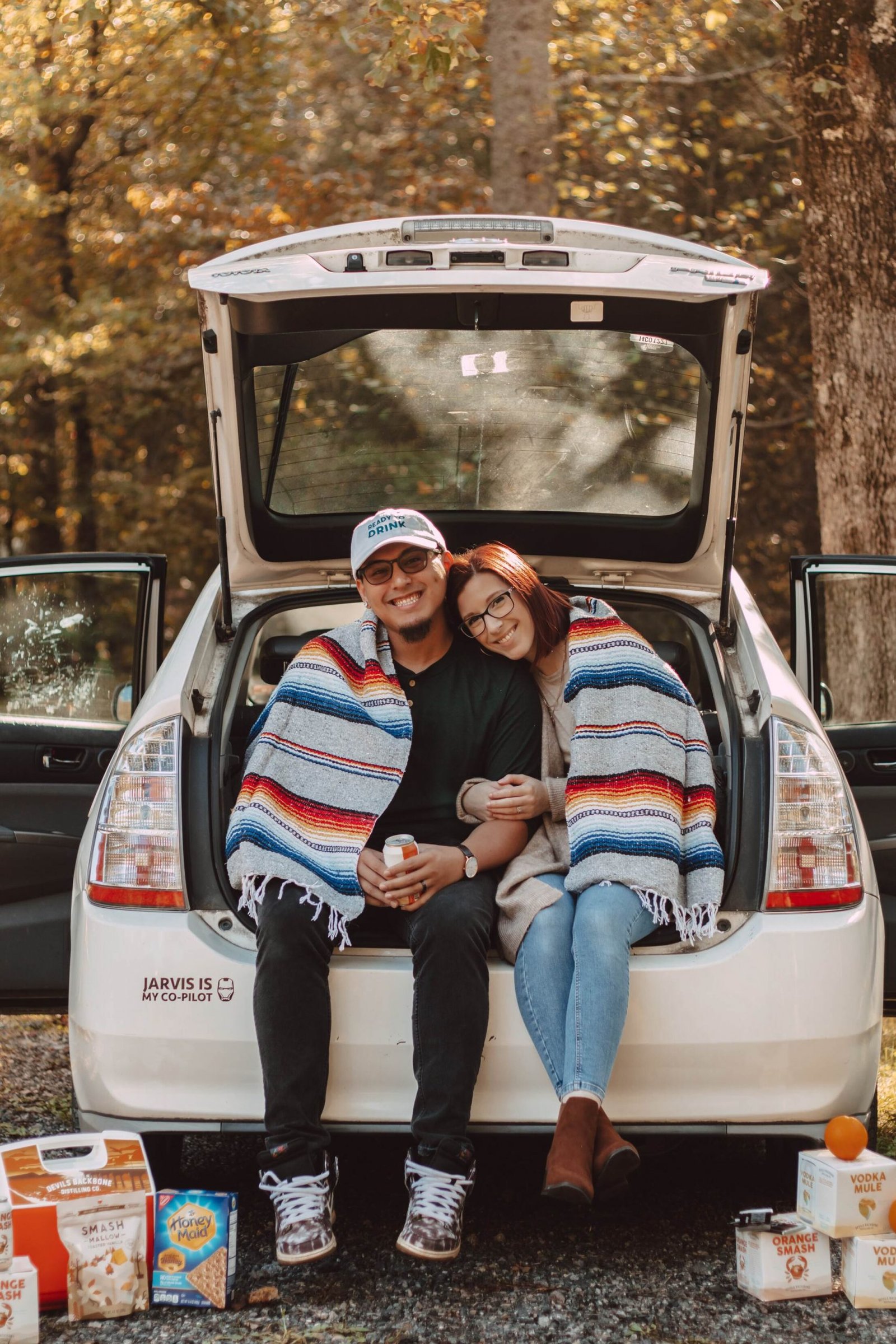 Fall dates are the best dates if you ask me.
The second that the temperatures drop, you can find me and my husband outdoors as much as humanly possible. If we're not physically outside, we at least try to keep our windows open to bring a little bit of the outdoors in. It's our favorite time of year to enjoy going out together and we have a bunch of fall date ideas that can be easily enjoyed without spending an arm and a leg!
The majority of these cute fall dates are geared toward couples who enjoy spending time outdoors during this season. However, if you or your significant other aren't as interested in taking advantage of cool weather activities, don't fret! I've got several options for at-home dates that will keep you cozy and comfortable (and even snuggled up together) for lots of autumn fun!
---
shop the post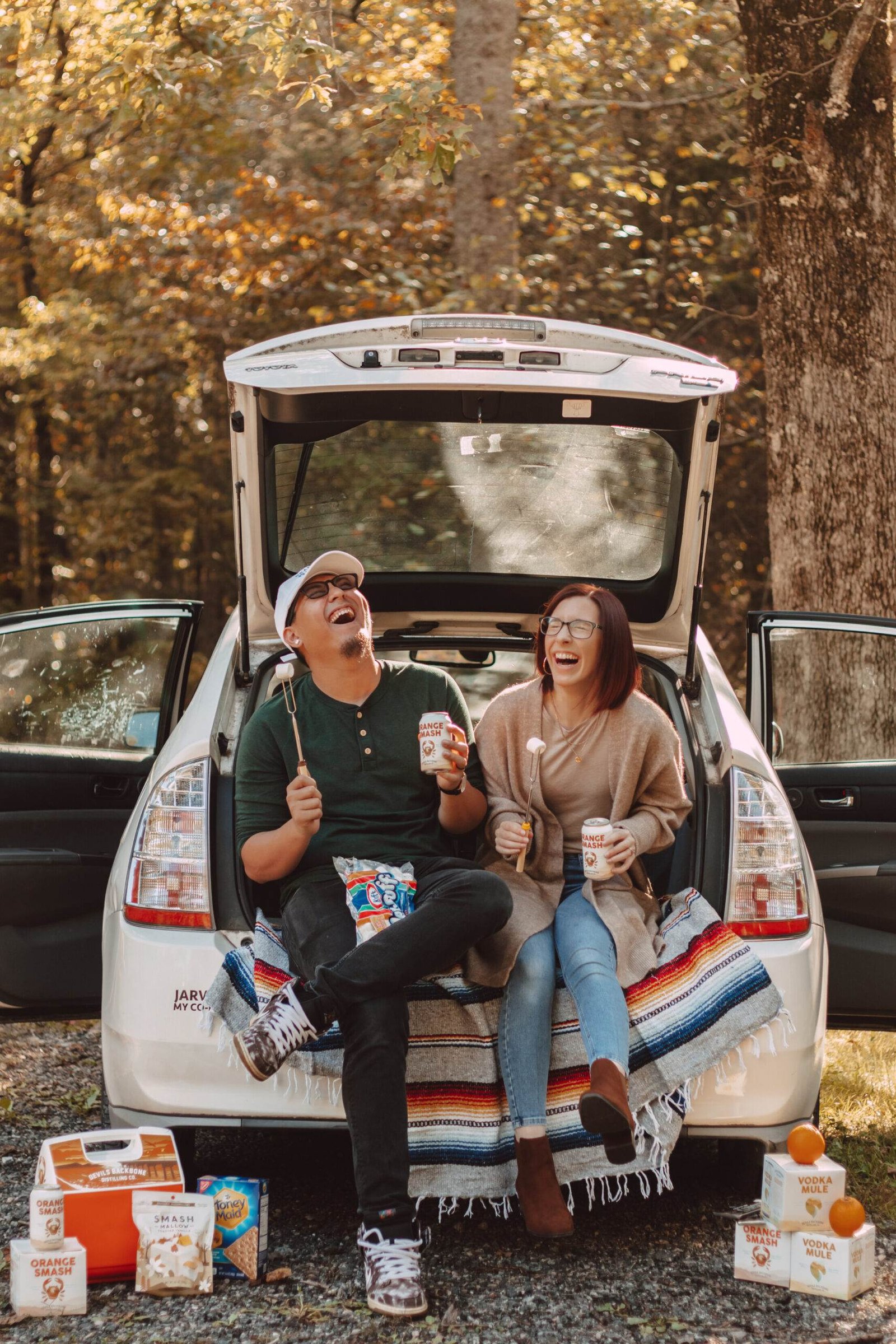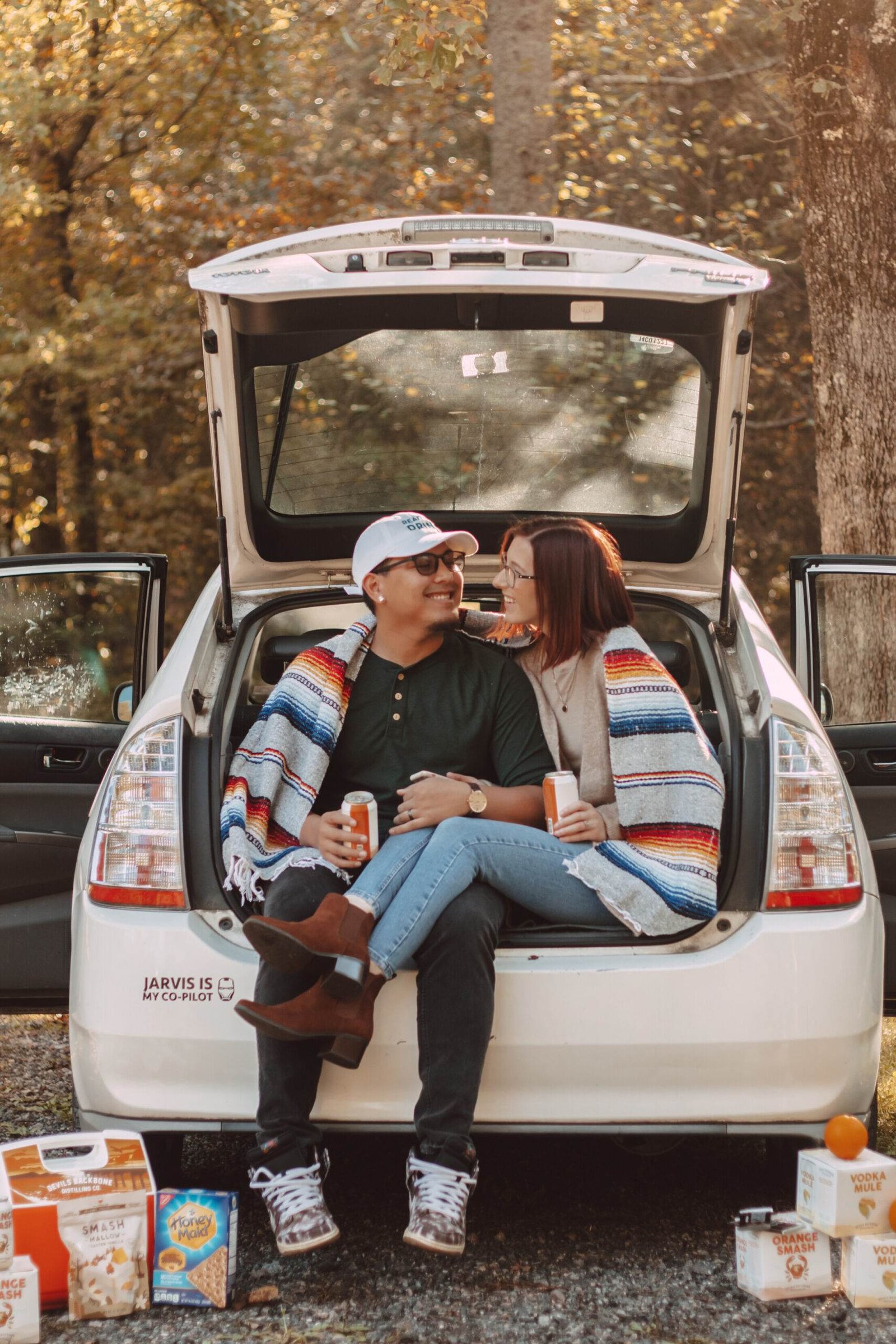 Fantastic Fall Date Ideas That You Will Both Enjoy
S'MORES – We're pretty big fans of s'mores around here. So much so that we actually had a s'mores bar at our wedding! We love using our marshmallow roasting skewers and a mini hibachi grill or our firepit to easily create s'mores at home. One of our favorite things to do is try different chocolate and cookie combinations. (Ex: smoosh gourmet marshmallows between Chips Ahoy with Reeses)! Supreme s'mores!
PUMPKIN PICKING – This is a two-in-one because going to the farm or patch and picking out a pumpkin is a great activity all on its own, but you can also bring the goods home and carve them too! It's been a long time since we've carved pumpkins rather than leaving them whole, but this may be the year we switch things up! It's such a fun activity to do with your significant other.
WINERY TOURS – We love winery hopping so much! Since we live right outside of Charlottesville, Virginia, we enjoy spending our weekends exploring new vineyards. You might not see this as a budget activity, but you'd be surprised at how affordable it can be. Share tastings (cheaper and safer), bring your own snacks, and only purchase a glass to sit and sip if you really love the wine. We might go to 2-3 wineries in a day and only spend $30-45. It's such a wonderful experience to share together.
PICNICS – Pack up sandwiches or cheese and crackers, grab a bottle of bubbly, and hit up a local park. Press play on your favorite jazz or lo-fi playlist and just sit together. Bring a card game and enjoy a romantic picnic during golden hour. Picnics are such a relaxing way to spend an autumn evening together.
WEEKEND ROAD TRIPS – Find somewhere to travel for the weekend together. Pick out an audiobook to listen to and you'll find the hours on the road passing much quicker. You'll also have a plethora of conversation topics when you stop for gas or snacks. This is the "priciest" option on this list, but you can still find budget Airbnbs or less tourist-filled locations to visit. Discover somewhere you've never been before and create new memories in the cool and beautiful weather. I recommend the mountains for the best fall foliage!
BINGE SESSIONS – Some couples might reach for scary movies during the fall, but because I'm a total wimp, we tend to watch cheesy family movies instead! Our recent binge has been the Hotel Transylvania franchise. It's so fun to laugh at the cheesiness, bond over cute moments, and end up with lots of new inside jokes to laugh about for years to come.
BREWERIES – We're lucky to live in such a brewery-friendly state. Virginia is home to some popular beer companies like Devil's Backbone (peep their yummy canned cocktails in our photos), Ballast Point, and Three Notch'd! Make a day to just brewery-hop and maybe find a new favorite beer to bring home for the next football game or s'mores night.
SPOOKY TOURS – Okay, I just got done telling you how I'm a total weenie, but sometimes these spooky tours aren't really all that spooky, they're just historic. You might come across some eerie facts, for sure, but you can usually choose your level of scare, depending on which tour you pick. Have fun getting "spooked" together! And of course, if you're up for something more frightening, you can attend a local haunt or theme park event.
RECIPE TESTING – Cooking, baking, cocktail-making, or even attempting a new cozy beverage to go with those s'mores… these are all much more enjoyable to do with your loved one! We like to have "fancy dates" where we make a nice meal together at home and dress up to eat it. Put on some Frank Sinatra and dance around the kitchen while you concoct something yummy together. Then open up one of those bottles of wine from a local vineyard to sip while you eat.
DRIVE-IN MOVIES – This is one of our favorites no matter which season it is, but there's something extra relaxing about going to a drive-in movie theater during autumn. It's cool and crisp outside and you aren't sweating while watching the film. Find out if there's a throwback movie playing near you, and go enjoy a romantic date night together under the stars. Our local outdoor theater often does double features for movies like Ghostbusters and Hocus Pocus, which make for a great fall date.
---
related posts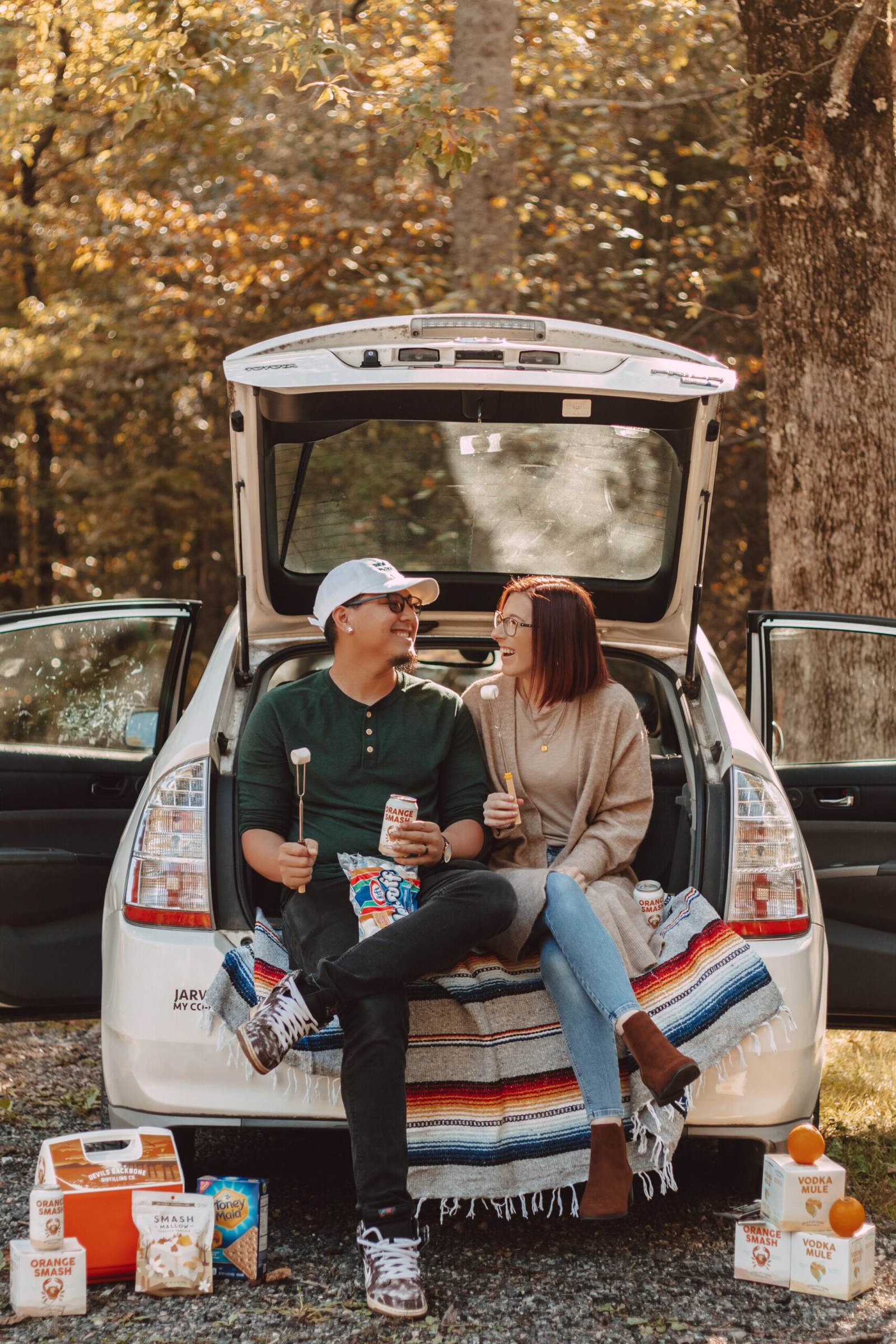 What are some of your favorite fall dates?
---
Pin for later