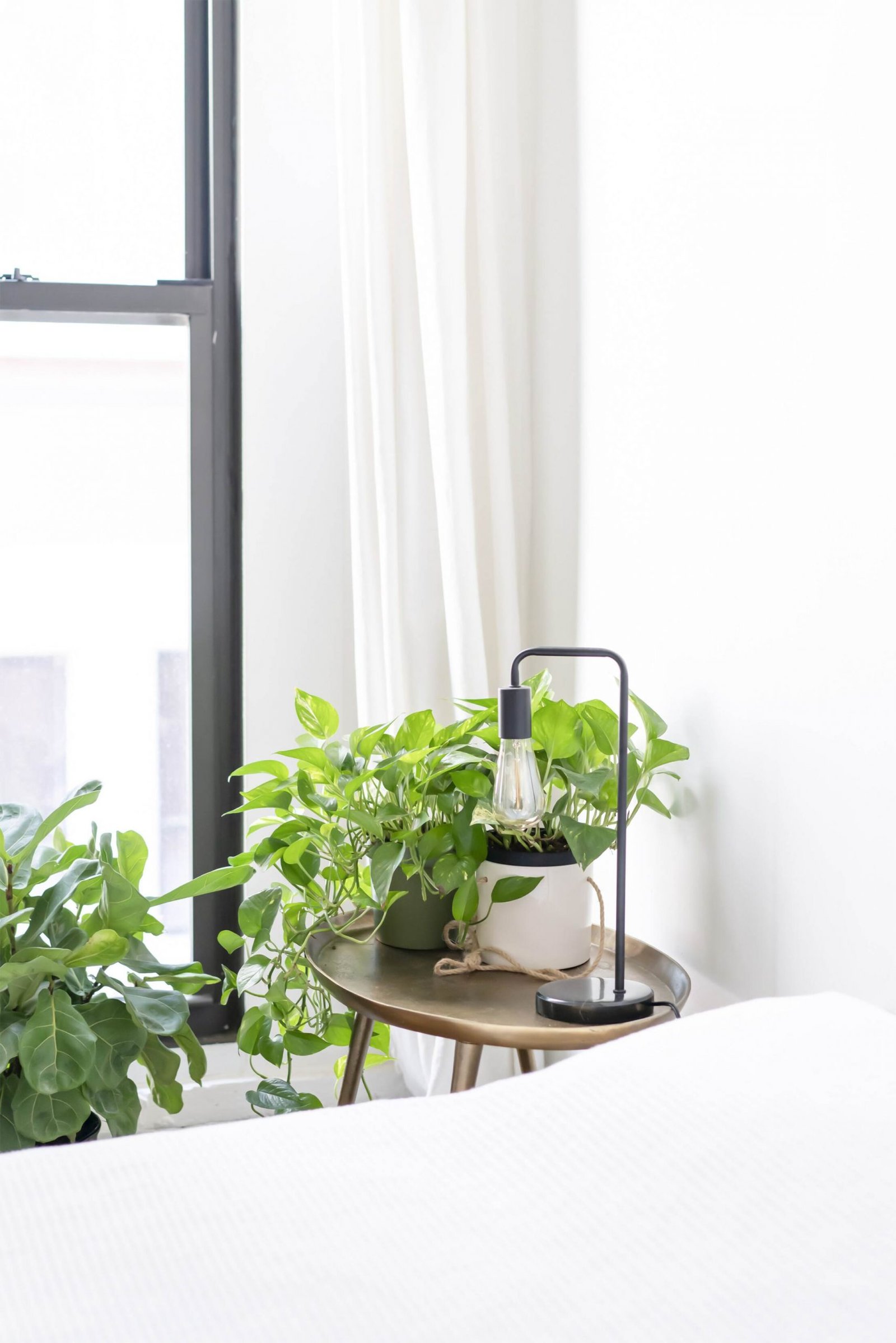 Lately, I have been eyeing all the cozy home office decor. Since a lot of people are working from home right now, I'm sharing trends that I hope will provide inspiration!
Currently, my office reflects the style I had when I first launched my fashion blog. Over the years, my tastes have changed, and while I love the bright white and pink space I have, it doesn't really suit me or my job anymore. As I've transitioned from modern fashion to cozy lifestyle, I've gravitated towards neutrals and modern bohemian decor. The rest of my home – especially my master bedroom – does a great job of highlighting that. In the future, I hope to transform my office.
Gone are the days where I really want to focus on a "cloffice" (closet and office), but instead, I'd like to highlight a few of the fashion items I really love, and use the additional space around the desk to be more like a sitting area and library. I hope to achieve a really peaceful and calming environment and I'm greatly inspired by Louella Reese and Pretty in the Pines.
---
related posts
There are so many cozy items I hope to add to my next home office.
I already have an idea of what my theme will be, so the fun part is picking out the items! Below, you'll find my moodboard and inspiration for the space, along with the many products I'd like to purchase in order to elevate the interior.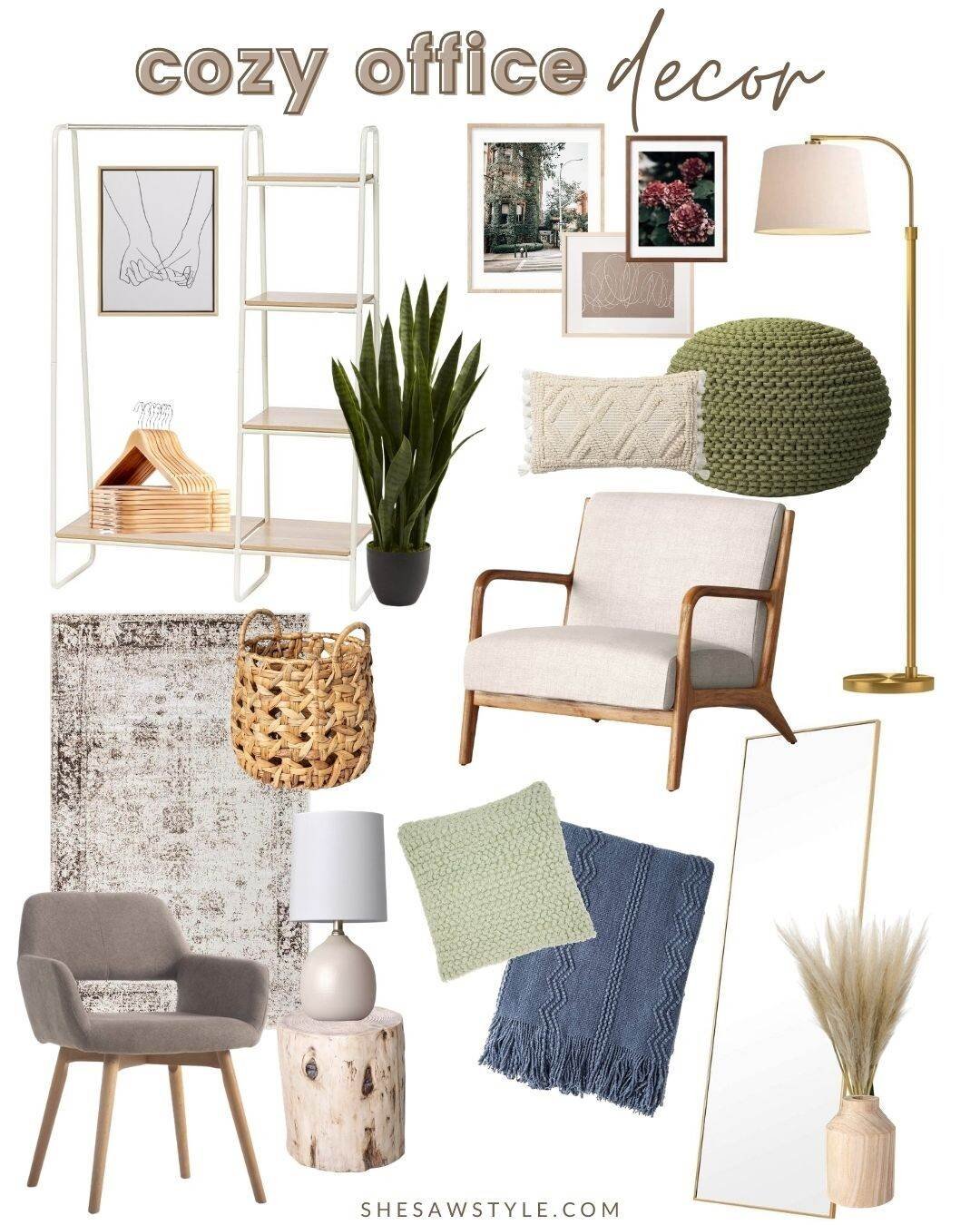 How would you decorate a cozy home office?
---
pin for later